zibspuldze
»

GODOX

»

Godox Retro Lux Junior

»

(new)

Godox Retro Lux Junior
Being simple is the core concept of Lux Junior. Grab it, select a mode, and start to create. Compatible to all camera types and embrace diversified aesthetics, it lets your creatives flow with no obstacle. However time changes and tech upgrades, Lux Junior will bring you the pure happiness and beauty of the '80s.
A mode


With the widely compatible A mode to help you calculate the proper exposure, you can immerse into the creative pleasure either with digital cameras or film cameras. Capture the present happiness with your hearts, and leave the rest to the Lux Junior.



M mode
With M mode, explore more creative possibilities, create your iconic style, or rediscover the pure pleasure when you take the first picture in life.
Characteristics
Flash power: 7 levels: 1/1-1/64

Guide Number 12 m at ISO 100 (28 mm Position)

CCT: 6000K±200K

Compatible cameras: Fujifilm, Canon, Nikon, Olympus, Sony

Battery: NI-MH battery/ AAA alkaline battery

Dimension: 7.4 x 5 x 7.2cm

2 year warranty
In the box
1 x Retro camera flash

1 x Storage bag

1 x Triggering cable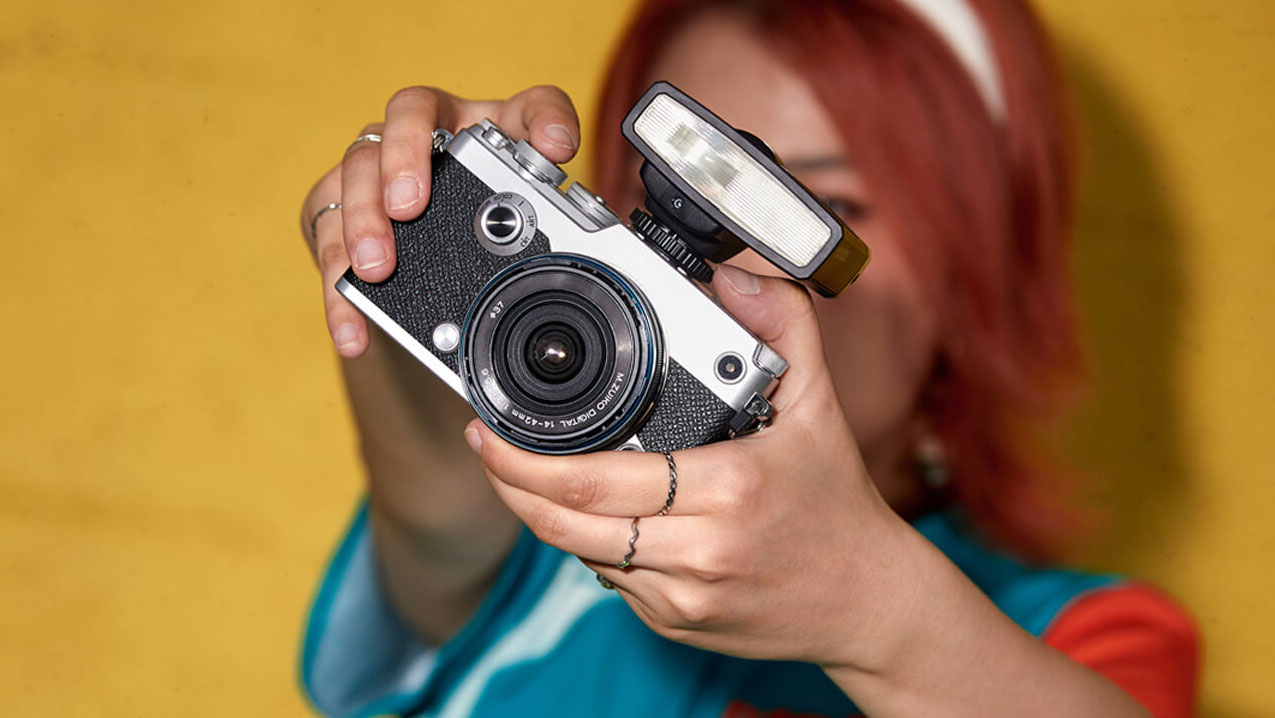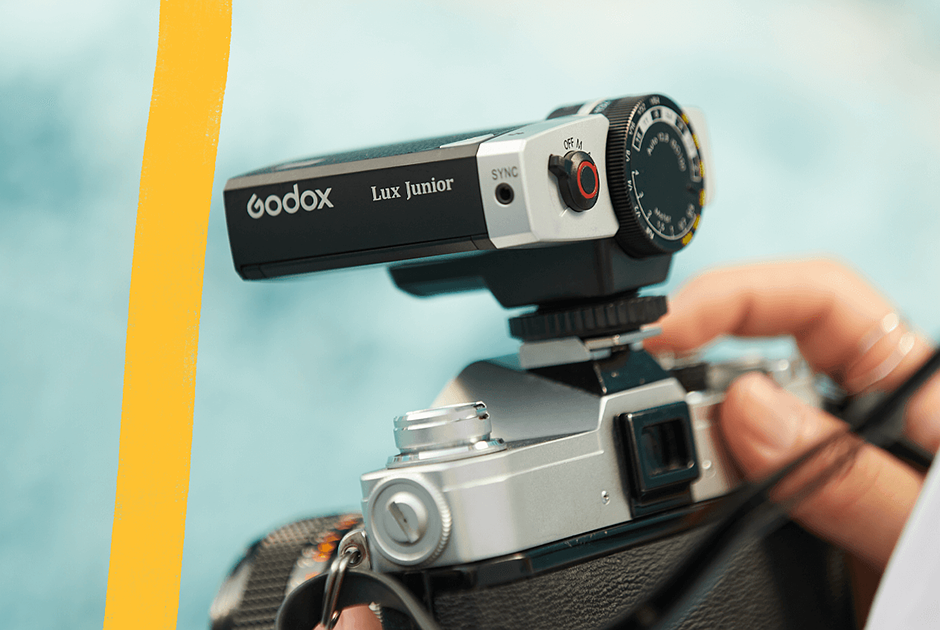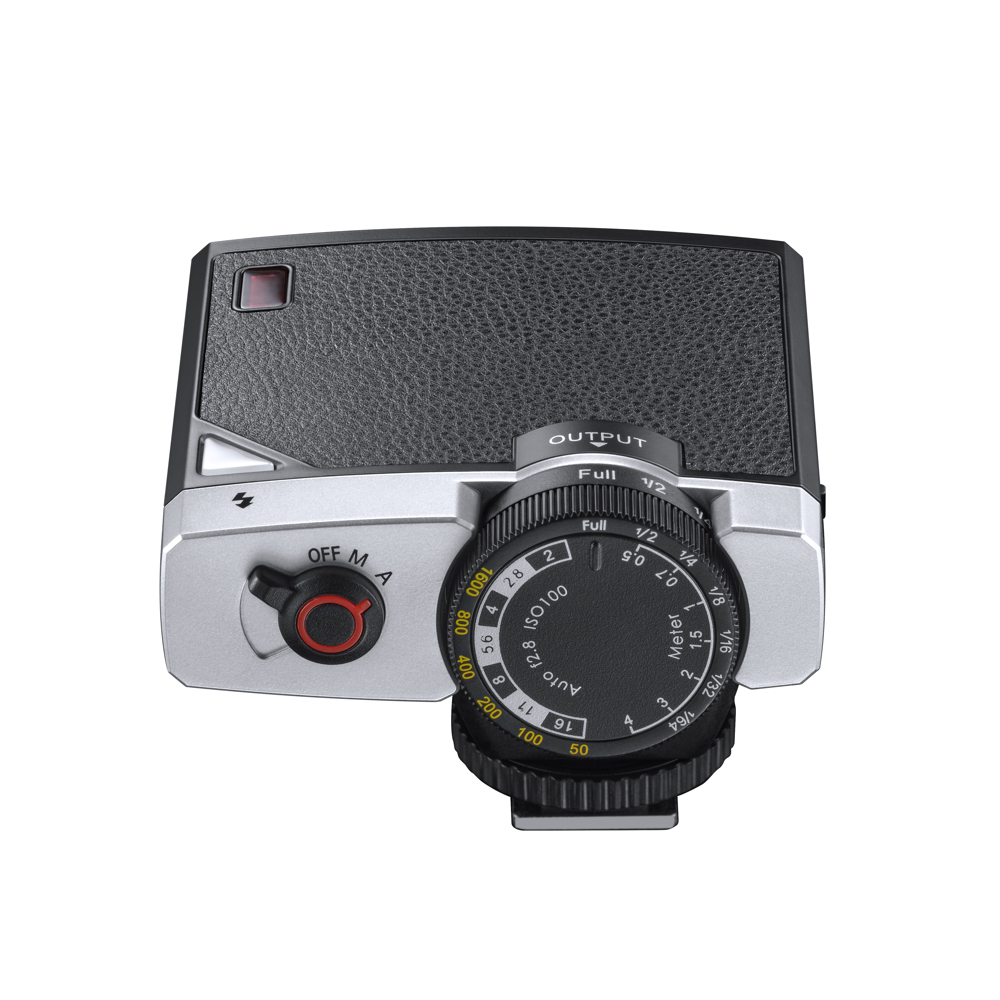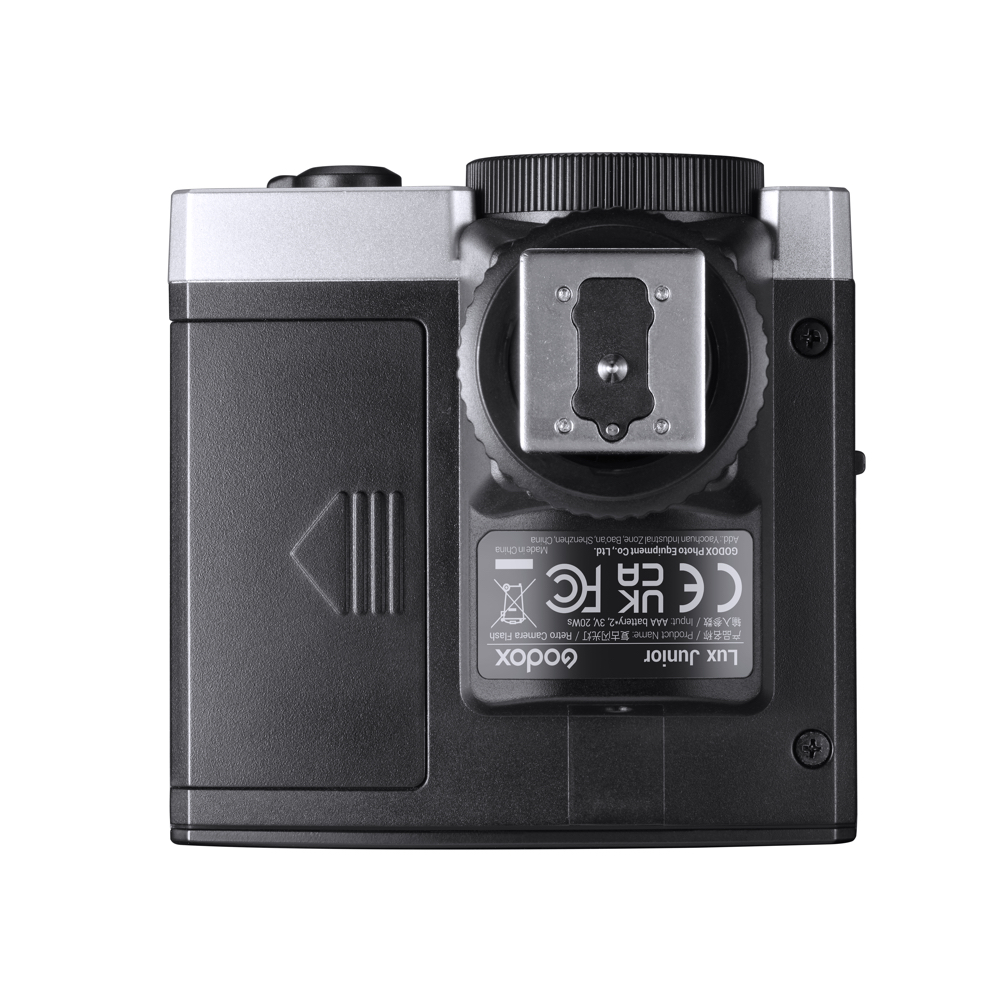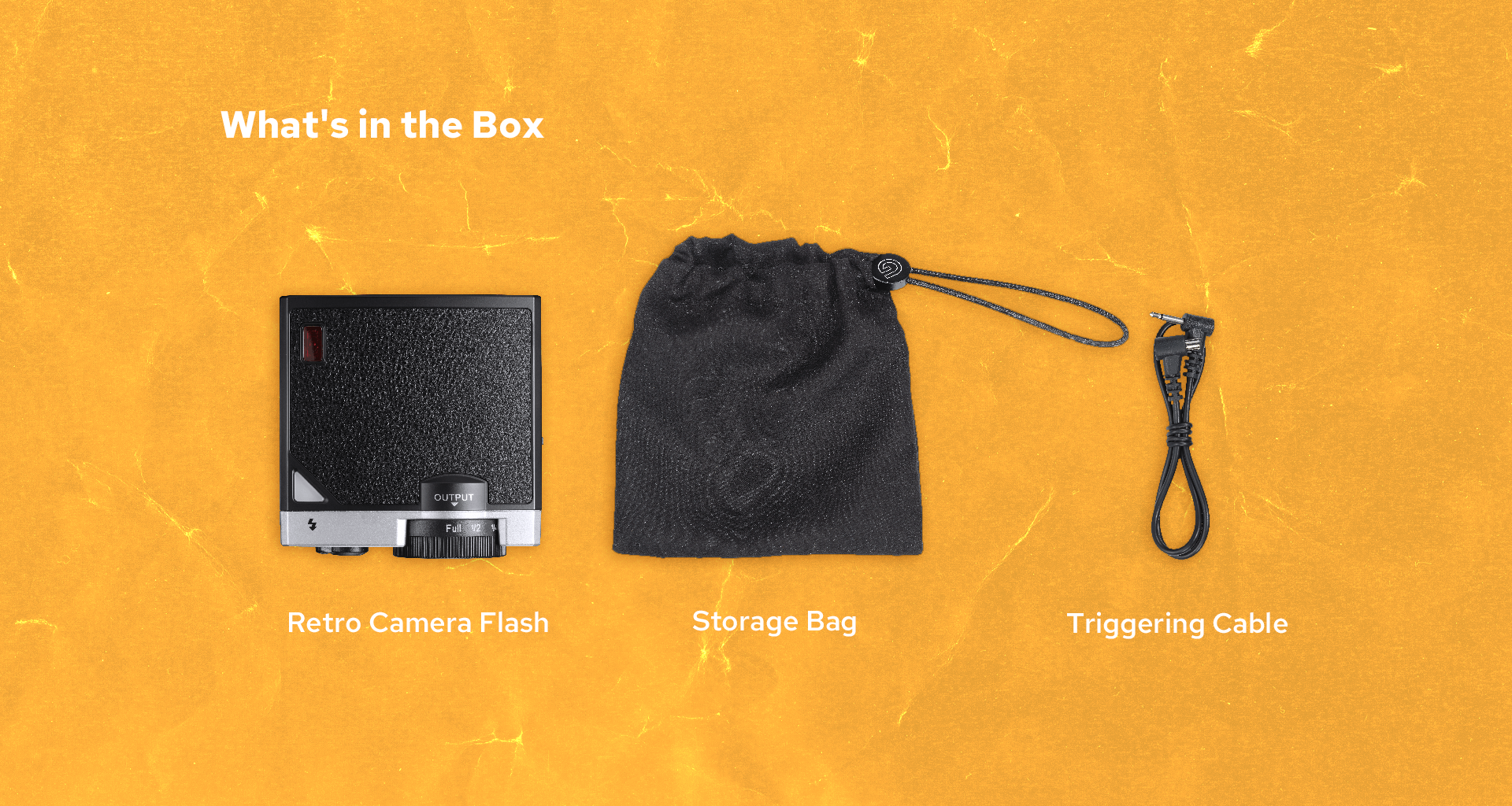 Krāsa: black
Baterijas: AAA x 2
Iluminācija: 28mm
Gaismas temperatūra: 6000K
Bezvadu vadība: yes
Izmērs cm: 73.8 x 50.2 x 71.8 mm
Svars (gr.): 130