Soma
»

F-STOP

»

F-STOP Shinn Athracite (Black)

»

(new)
The F-Stop Shinn backpack is designed to help the professional videographer in their workflow. The large backpack is designed so that a professional camera like a RED Dragon or Black Magic Ursa may be stored in a complete set in the bag.This means that you can put all your setup ready to leave and not have to do on site. Because you both the top and the front have access to the main compartment of the backpack can quickly Shinn your equipment.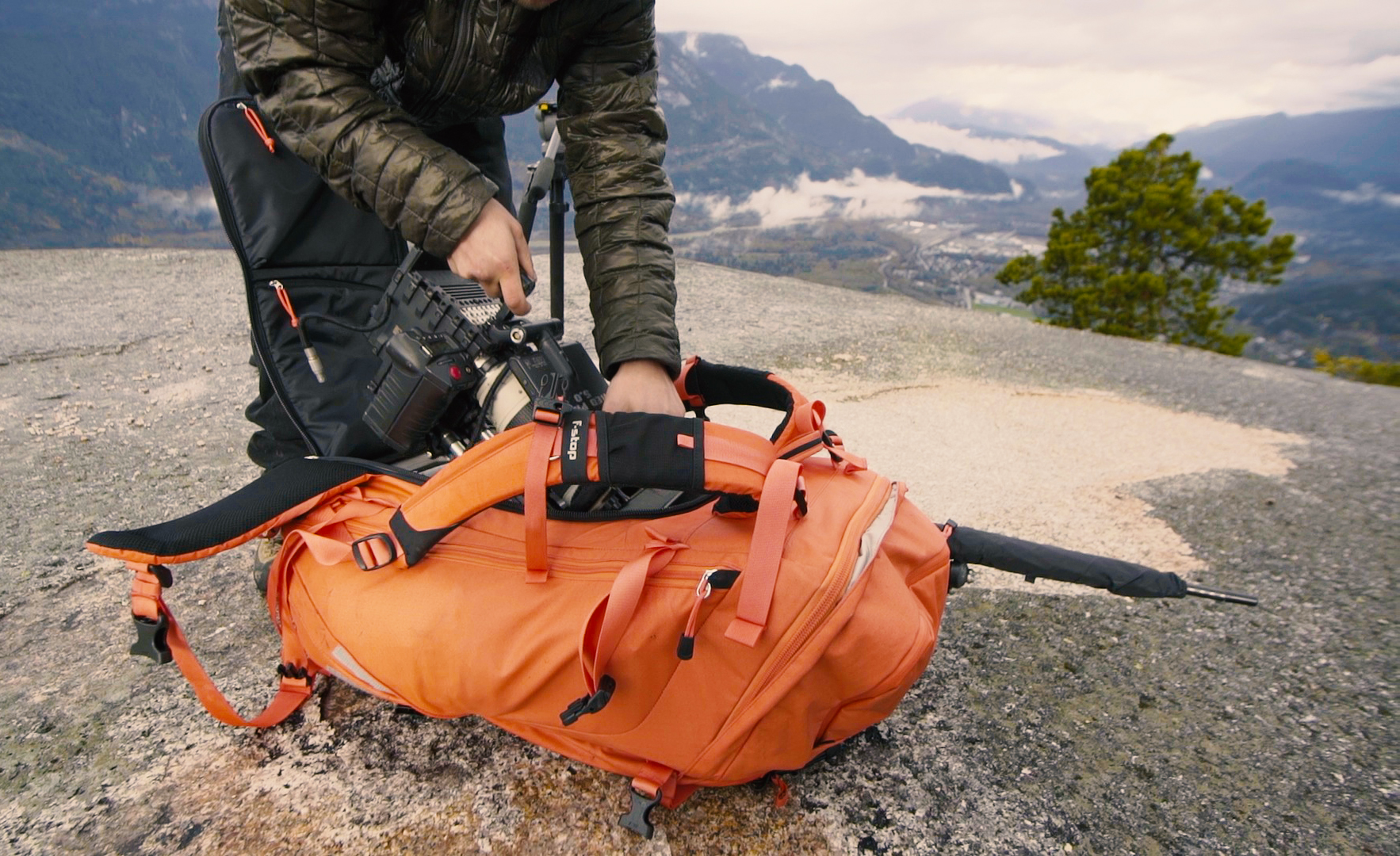 ICUs and pockets
Shinn The backpack is compatible with all ICUs of F-Stop though the company recommends for the Master Cine ICU firsthand. The backpack has four attachment points for ICUs to always firmly and securely so attached to the Shinn. Because the bag is intended for professional use, the various boxes and the mounting of a tripod adjusted accordingly. It is possible to attach a professional video tripod bag and the pockets on the side and top extra large so there is plenty of room for cables and other accessories.

sound
An F-Stop bag would be no F-Stop bag if it was not made of extremely strong and durable material. The back side and the waist and shoulder straps of the Shinn are made from Jersey laminated EVA material for increased wearing comfort. This comfort is enhanced by the adjustable stabilizer straps allow you the backpack securely locking your back.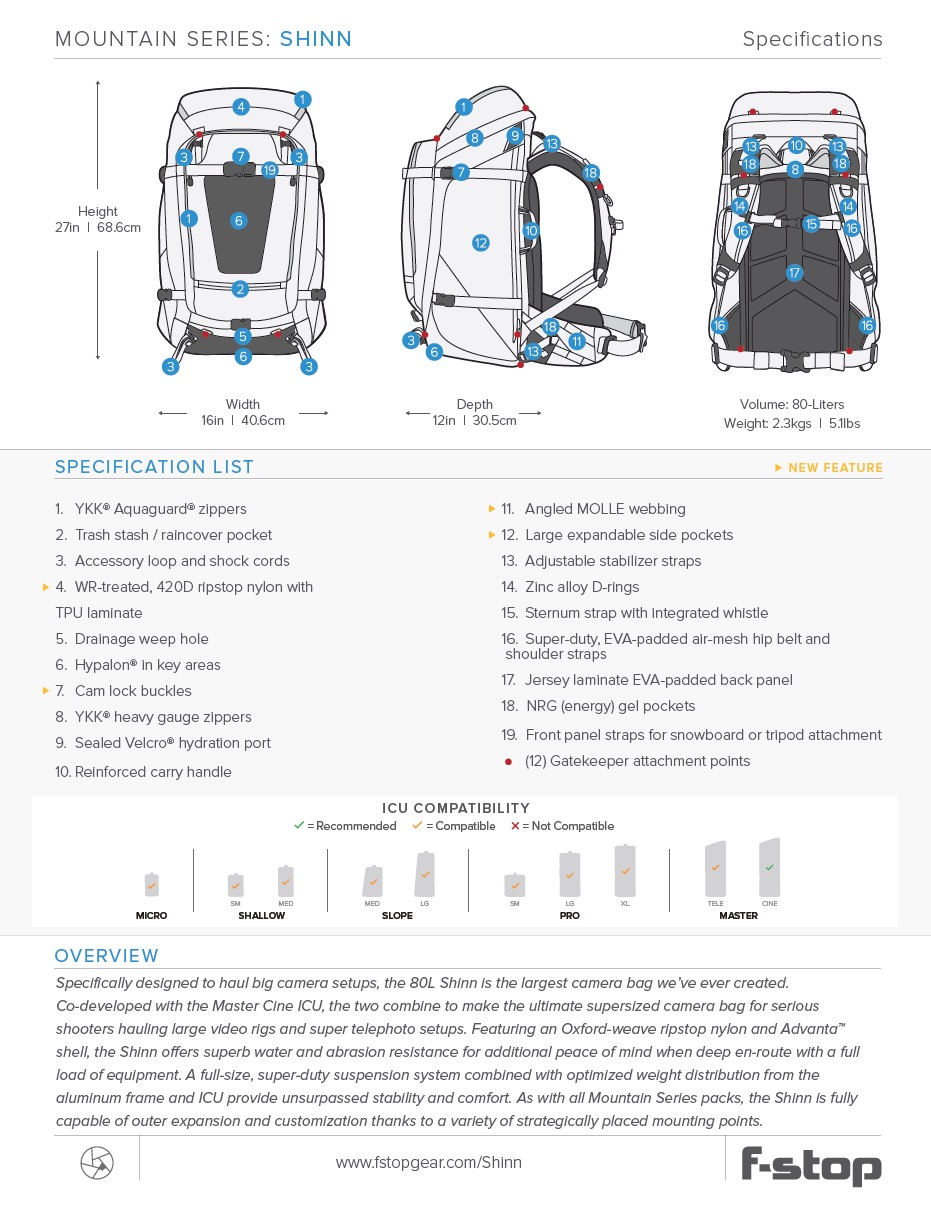 80 liter
- 2,3 Kg
- Voorzien van aluminium frame
- Afmetingen (BxHxD): 40.6 x 68,6 x 30,5cm
EAN Code: 811494010044
Izmērs: XXL
Krāsa: black
Materiāls: polyester
Laikapstākļu aizsardzība: yes
Garantija: 24
Profesionāļiem: yes