stabilizators
»

ZHIYUN

»

ZHIYUN WEEBILL 3 Combo

»

(new)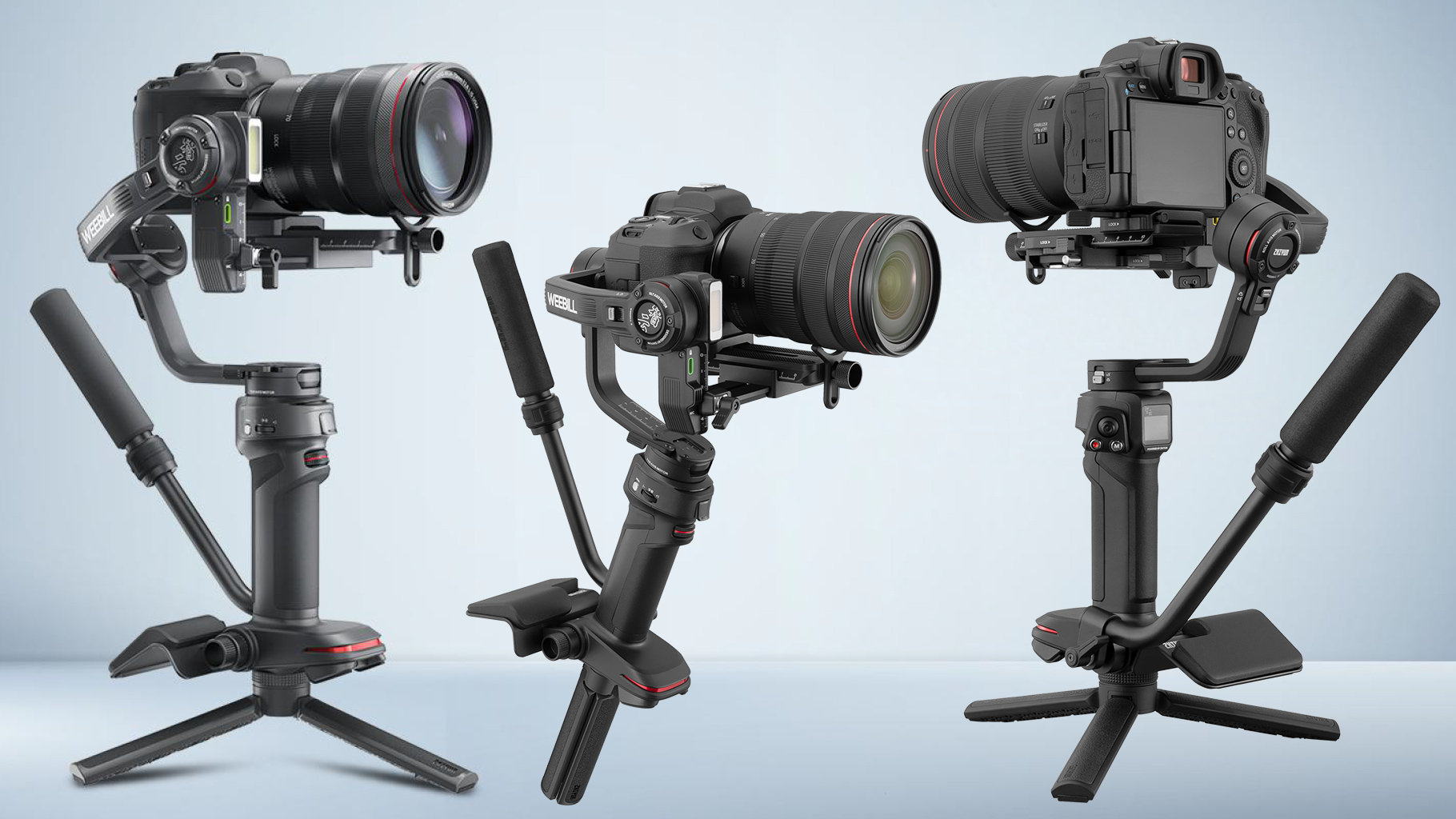 The new Weebill 3 incorporates a brand-new SLING 2.0 design for improved ergonomics, built-in microphone, fill light and a powerful, inbuilt battery supporting all-day use. The Weebill 3 upgrades the filmmaking and photography experience by giving a dynamic, lightweight and easy-to-use professional device, giving users the chance to abandon the stress of cumbersome equipment in order to focus on pure artistic creation.
The new SLING 2.0 system incorporates three important ergonomic upgrades: a restructured L-shape handle that's more stable when self-standing, a new wrist rest, and a repositioned, extendable sling grip that provide over 40% more support to your wrist by shifting the weight onto your arm. The extra support reduces fatigue, allowing for extended use in comfort. By moving the sling grip to the bottom of gimbal, it provides better stability and shake-prevention when shooting at low-angles.
The grip includes thumb buttons, mini control stick for movement, plus finger trigger and wheel that can be customized according to preferences of shooting modes and action parameters, such as camera paras, movement along axes, follow focus etc.
The Weebill 3 includes a built-in microphone and 1000 lumen fill light for a fast and efficient setup-to-shoot experience. These convenient, high-performance add-in accessories save filmmakers from the fuss of additional wires and the weight of extra accessories.
The built-in microphone provides forward focused cardioid recording, with noise-cancelling functionality, while the bright fill light offers color temperature adjustment of 2600-5400K to meet the requirements of each scene.
Compared to the previous version, the WEEBILL 3 now has a powerful 7,800mAh internal battery, which now provides up to 21-hours use for all-day filming support. With support for PD fast charging (0-100% in 2 hours) and pass-through charging of attached cameras (5V/1A), the Weebill 3 offers outstanding endurance with minimal downtime.
Key specifications
New sling design that reduces fatigue

Support most professional cameras

Built-in microphone and a powefull LED (1000 lumen)

Quick-release plate with embedded magnetic wrench

Powerful battery that will last 21hrs

Supports PD charging
Whats in the box
WEEBILL 3 Gimbal

CR120 Tripod

Quick Release Plate (Double-layer Quick Release)

Lens Support

Fill Light Filter

USB Charging Cable

Audio Cable 2.5mm Male to 3.5mm

Audio Cable 2.5mm to 2.5mm

Sony Control Cable LN-UCUS-A03

Canon Control Cable LN-MBUC-A02

Canon Control Cable LN-NBUC-A01

Panasonic Control Cable LN-UCUC-A02

Backpack

Wrist Rest

Extendable Sling Grip

Quick Start Guide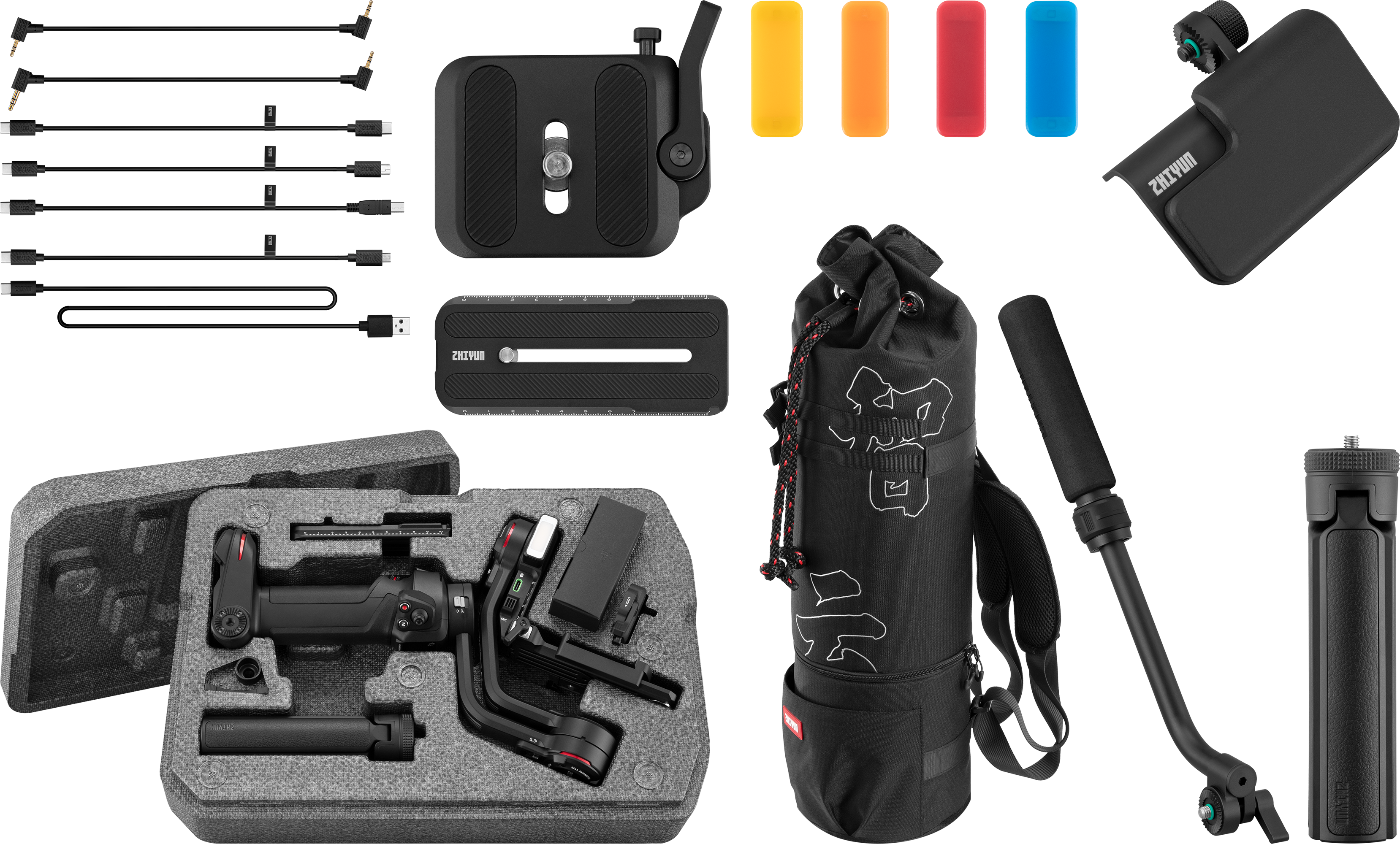 Krāsa: black
Profesionāļiem: yes
Ražotājs: ZHIYUN
Priekš video: yes
Gimbal tipa galva / Stabilizātors: yes
Garantija: 24
Mob.tālruņiem: yes
Priekš iPhon , iPad: yes