stabilizators
»

ZHIYUN

»

ZHIYUN SMOOTH-X White

»

(new)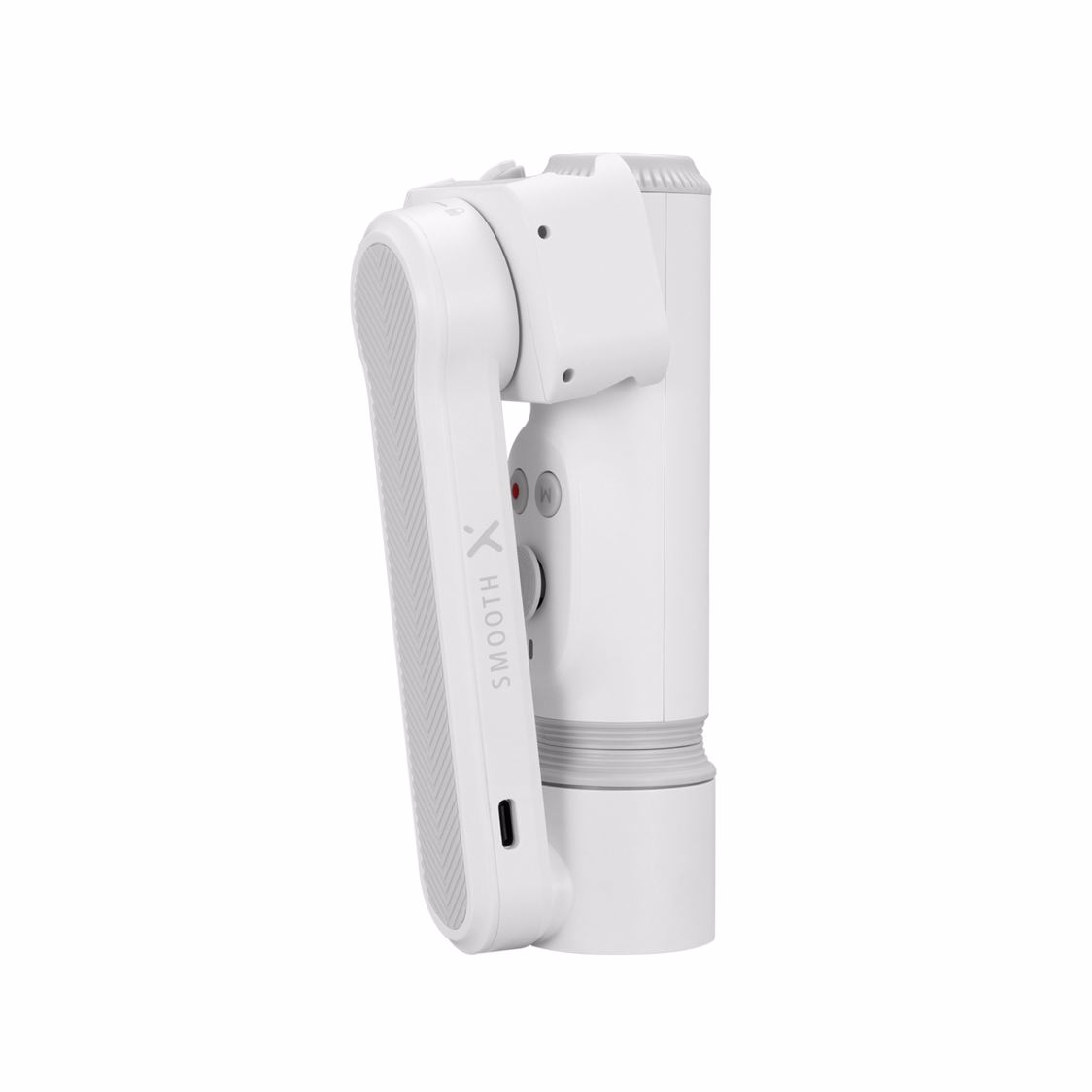 Uncover the secrets of the world with the Zhiyun Foldable Smooth-X
The Smooth-X is a new stylish palm-sized folding cymbal that weighs only 246 g and easily fits in your bag or even pocket. Along with the gimbal comes a new, improved ZY Cami app for Smooth-X that has everything a modern storyteller needs.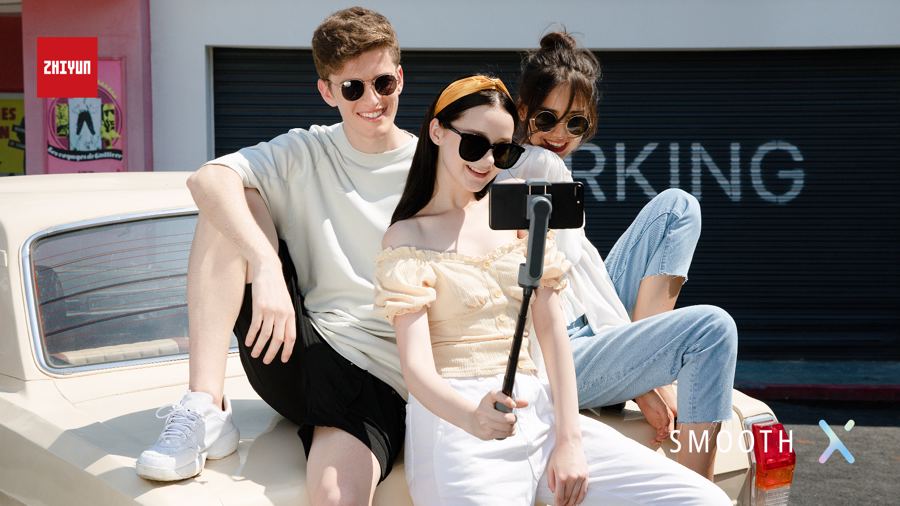 Power in simplicity
The Smooth-X is a foldable smartphone that was designed with a completely fresh angle in its design. When you turn the vertical holder, this stylish-looking cymbal will become the size of a palm and will be small enough to fit in a backpack or even a pocket. Due to the unique design, the axis does not obstruct the image even when shooting at an ultra wide angle.
The built-in Smooth-X aluminum telescopic rod gives you the opportunity to look at our spacious world from a wider angle. It can increase the distance to 250 mm. Now you can fit more friends in the frame, get more views, and have even more fun!
Simplicity reigns, and Smooth-X delivers the smoothest work experience because it's incredibly easy to use. You can take photos, videos and zoom with the convenient control panel. The multifunction M button lets you capture moments in a variety of modes and instantly switch to landscape or portrait mode.
The Smooth-X is a beginner's cowboy that allows you to control your phone's cameras directly via Bluetooth. Four hours of operation time and direct charging with an external battery will ensure smooth use throughout your adventures.
Advanced shooting
With a newly added intelligent gesture control feature, the Smooth-X is a great companion for both solo travel and group photography. Just show the V gesture or wave at the lens and the phone will take a picture or start recording. No timer settings will be required.
Wherever you go, Smooth-X will follow you. Just frame the video object you want and let Smooth-X do the rest. The feature palette offers slow motion, stunning time-lapse and panorama.
Brand new gadget
The new Zhiyun app, ZY Cami, is designed exclusively for Smooth-X. ZY Cami provides an intelligent, friendly and easy-to-use system, but also has advanced features for professionals. SMART Movie Mode offers a wide selection of preset story templates integrated with customized music, video device gestures, and special effects. Creating a movie has never been so easy!
Basic specification
Smooth and compact, weighs only 246 g

Foldable, easily fits in a pocket

Expandable distance up to 250 mm

Advanced gesture control function

New exclusive gadget with SMART movie mode

Easily switch between landscape and portrait modes
Krāsa: white
Profesionāļiem: yes
Ražotājs: ZHIYUN
Priekš video: yes
Gimbal tipa galva / Stabilizātors: yes
Garantija: 24
Mob.tālruņiem: yes
Priekš iPhon , iPad: yes