Sporta un ekstrēmās kamera
»

MOZA

»

Moza MOIN Pocket

»

(new)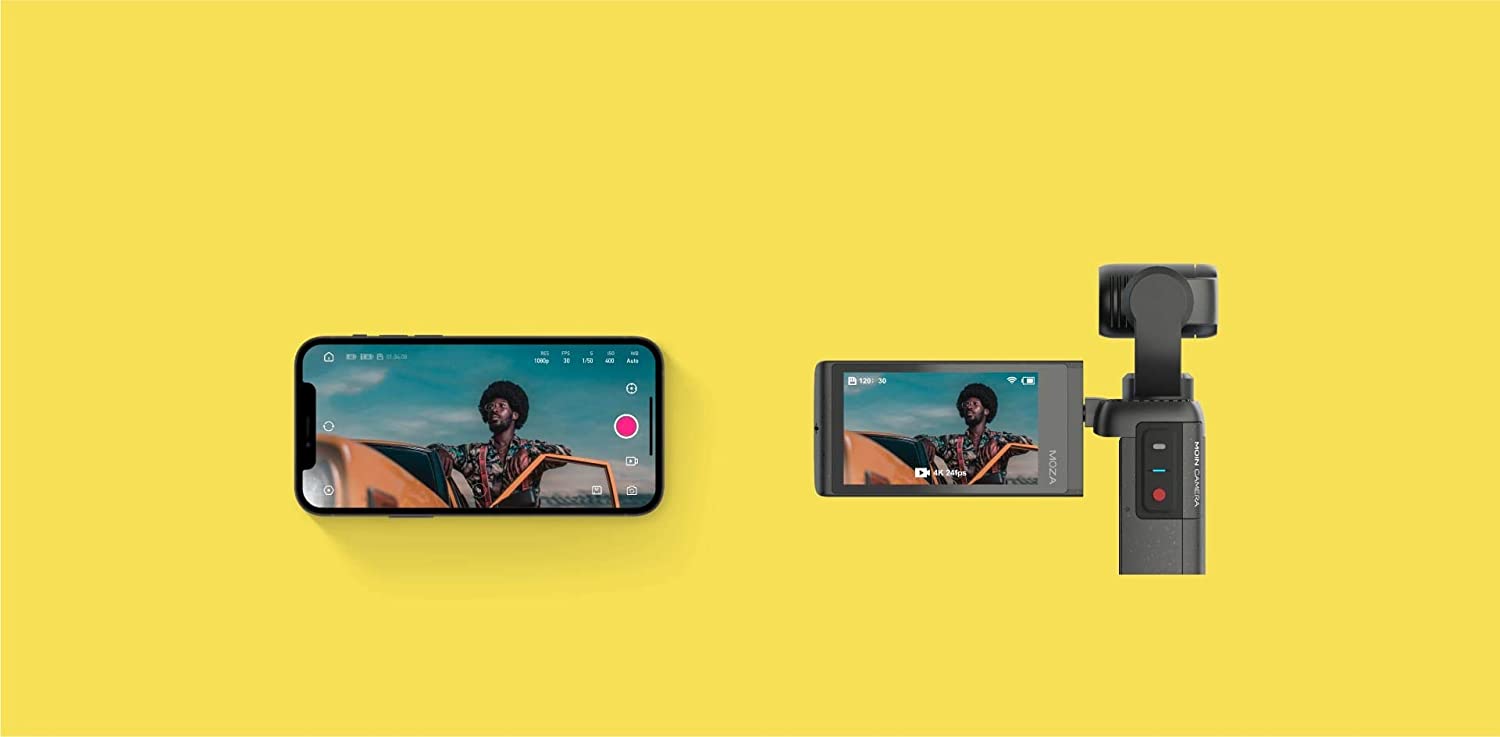 Bring your creativity to the next level with the beautiful and innovative 2.45" touch screen that allows you to monitor the camera's field of view and control all camera settings. Just tap the screen to access the easy-to-use graphical user interface.

The MOIN Camera has a powerful 1/2.3" sensor which produces high quality images with low noise. The camera can take 12MP photos, 4K video at 60fps, and 8x slow motion which empowers you to capture life the way it deserves. The camera has a 120° FOV lens, great for capturing selfie videos, or establishing shots of vast landscapes. The build-in stereo pair of microphones features improved pickup performance, intelligent noise reduction, and uncolored sound.

MOIN Camera, packs into the handle an innovative touch screen control system, integrated image processor, and "Deep Red" anti-shake motor control algorithm. Even while filming on the move the MOIN Camera produces ultra-smooth footage because of professional cinema industry technology and 3-axis stabilization.

Keep the face in center with face tracking. This feature automatically recognizes and follows the face in the frame while moving.

In continuous shooting mode, 9 pictures can be taken continuously in just one click.

Never miss a once in a lifetime moment. The gimbal's automatic rotating feature makes capturing beautifully smooth, wide panoramic scenes easy.

Create interesting videos over a period of time using time-lapse. Capture share-worthy moments in process like sunset or sunrise with ease.

Magnify the beauty with cinematic drama and flare with 8x slow motion.

When you're done filming download the video clips to a smartphone and use the Moza Artist App to intelligentially edit the video, add filters, effects, music, and more.
Characteristics
Dimensions 129×37.8×32mm

Screen: 2.45" Touch Screen (480 x 272 IPS LCD)

Lens: FOV:120° F2.2

Lens Equivalent Focal Length:14mm

Weight: 176g

Controllable Speed: 120°/S

Operating Time: 145 mins

Storage: 16~256G (MicroSD)

Photo Resolution: 4000X3000, 12MP

Video Recording Resolution: 4K: 3840X2160 @ 60/50/48/30/25/24P4K(4:3): 3840X2880 @ /48/30/25/243.2K: 3200x2400 @ 30/25/24PFHD: 1920X1080 @ 200/120/100/60/50/48/30/24PHD: 1280X720 240/200/120/100P2.7K: 2704X1520 60/50/48/30/25/24P2.7K(4:3): 2704X1520 60/50/48/30/25/24P

2 Year warranty

Max Video Bitrate: 100Mbps

Audio Output: 48KHZ, AAC

Battery: 950mAh Lithium Battery (7.68V 7.14Wh)

Operating Time: 145mins (Tested by Single Shot with 1080/30fps)

Charging Time: 90mins (Tested by 10W Charging power)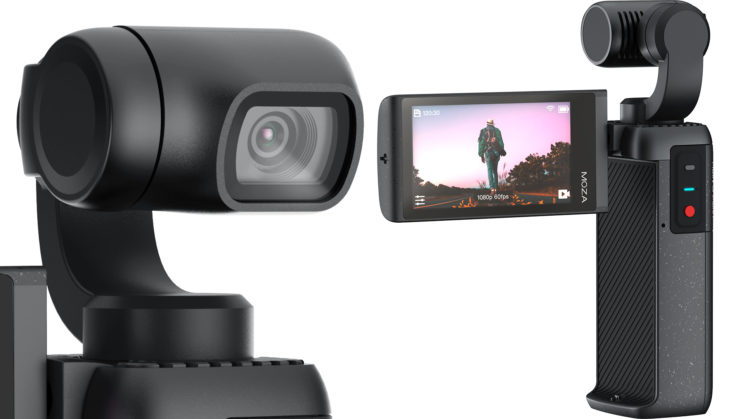 Sensora Izmērs ": 1/2,3"
Krāsa: black
Megapikseļi: 12
Attēla stabilizācija: yes
Touch screen: yes
Video: Full HD
Izmērs cm ( L x W x H ): 129 × 37,8 × 32 mm
Svars (gr.): 176
Garantija: 24
Kartes veids: microSD
Video 4K: yes
Displeja izmērs: 2,45"
Modelis: MOIN Pocket