Sporta un ekstrēmās kamera
»

Insta360

»

Insta360 Air 3D Camera Micro USB

»

(new)
Turn your smartphone into a 360 camera: Insta360 Air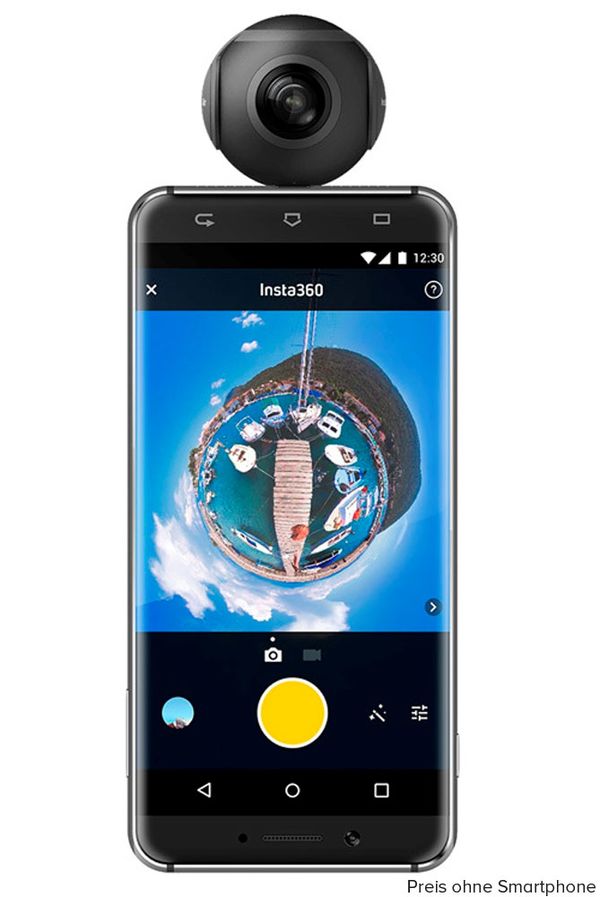 Life doesn`t fit in a rectangle.
Do your adventures justice in full 360. Live-stream to the world, edit moments to perfection or relive them in immersive VR.
One touch to the world.
Share 360 highlights of your life with friends on social media or broadcast them in real time with live-streaming mode.
Just plug in and your Air is a 360 Webcam.
Goes with USB cable doubles as a webcam stand.
Hold infinity in the palm of your Hand.
Or your pocket when you are on the move.
Tailored to your device.
Wide-ranging Android compatibility. 360 creation has never been simpler.
Features:
Phone compatibility: Android phones
Apps: Insta360 Air, Insta360 Player
Minimum aperture: F2.4
Photo capture resolution: 3008 x 1504 (3K)
Video capture resolution: 2560 x 1280
Video: 30 frames per second (FPS)
Dimensions (Metric): 37.6mm diameter
Dimensions (US): 0.12ft diameter, 0.13ft height
Connector: micro-USB
Krāsa: black
Video: 3K
Izmērs cm ( L x W x H ): 39.62 x 37.6 mm
Svars (gr.): 26.5
Garantija: 24
360°: yes