Drons
»

CHASING-INNOVATION

»

CHASING-INNOVATION Gladius Mini 100m KIT

»

(new)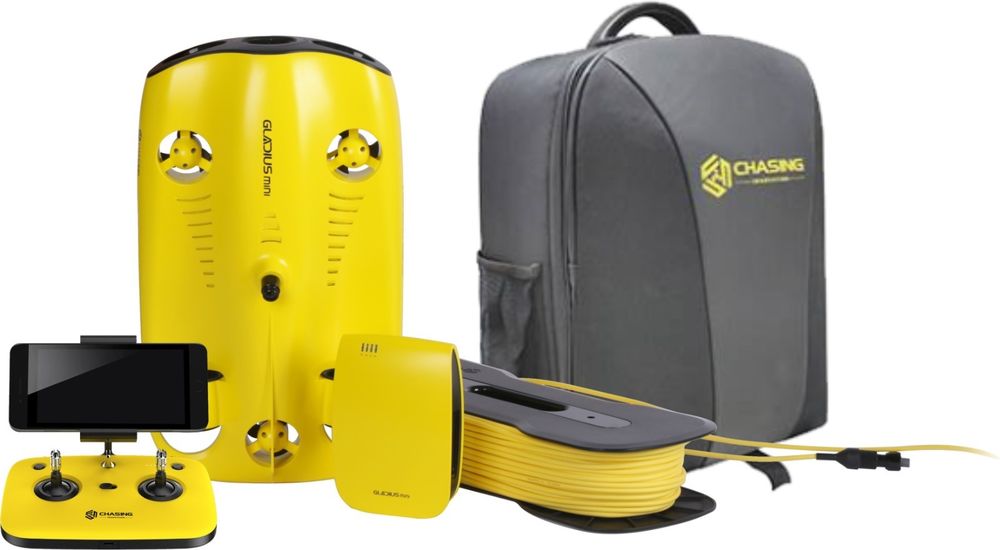 CHASING-INNOVATION GLADIUS MINI BACKPACK
Practical tailor-made backpack for Gladius mini. With this you keep your Gladius mini underwater drone safely at home and during transportation. All necessary units fits in one and the same bag, making it easy to take with you.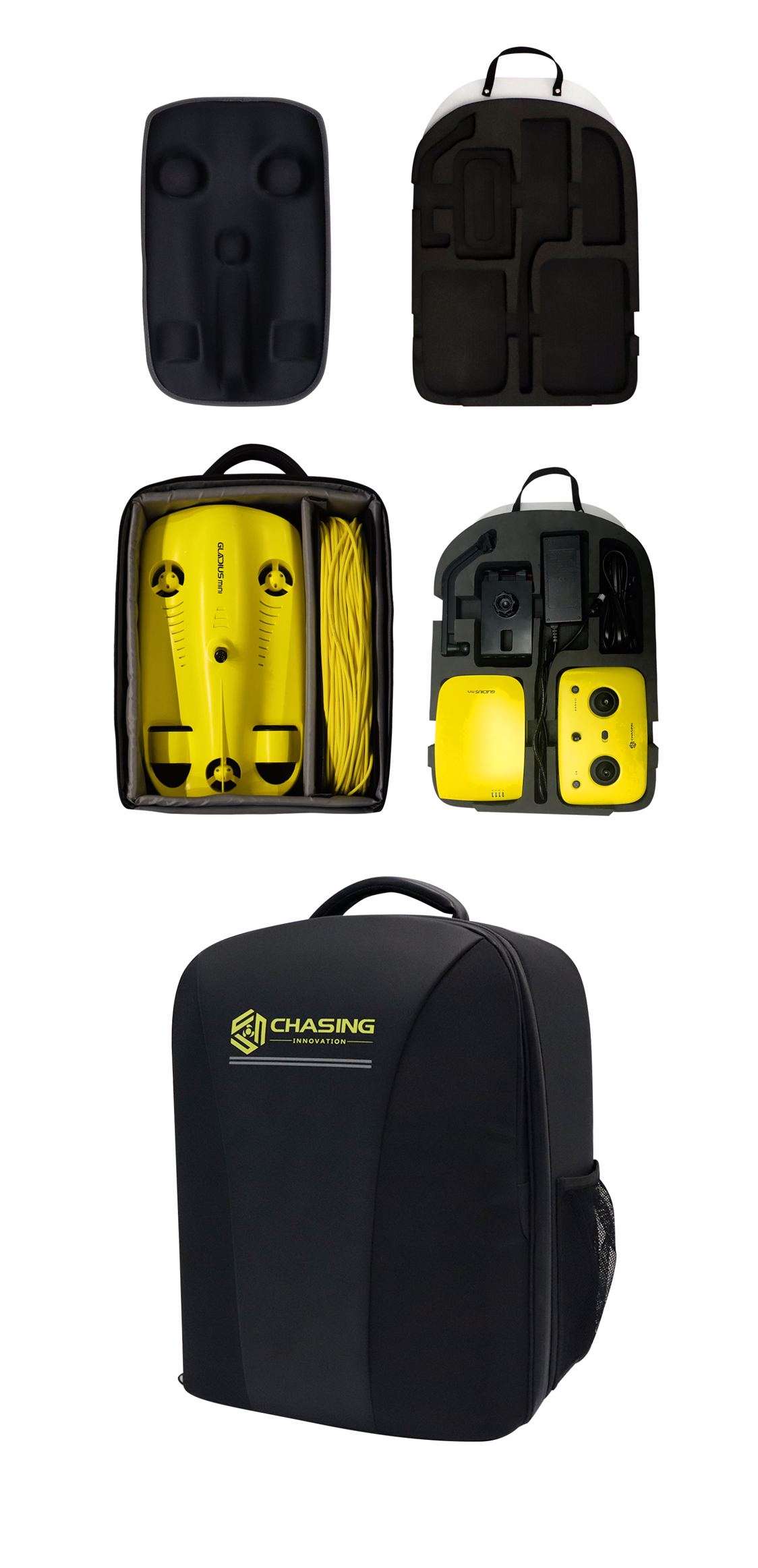 Chasing-Innovation Gladius Mini is an underwater drone with five engines / propellers. It can dive to 100 meter depth and record movies in 4K quality. You can lock it to a certain depth and tilt it to +/- 45 degrees. Gladius mini has a battery life of 1.5-2 hours. Follow its journey live on your mobile or tablet.
The package contains everything you need to get started quickly. Drone, connection cable (100 meter), base station, remote control and charger.
Experience a new world and capture it on video!


Operating the Gladius Mini
In the front are 2 powerful LED lights. You control the LEDs from the remote control, adjust the brightness from 0-100%, max 1200 lumens. The color temperature is 4500k.
When driving the drone, it lies horizontally. If necessary, the drone can be tilted up or down, for example when inspecting a boat hull or bottom under the drone. You lock the drone angle by pressing a button on the remote control. The drone holds the selected angle while allowing you to maneuver the drone as usual.
Via the screen you get the exact information on which the deep drone is. But in some situations it may be good to keep a constant depth / level. This is easily set via a button on the remote control.
A new feature on Gladius mini is that you can see live images from the drone of up to 3 units simultaneously. There is also HDMI output to show the live image on larger units, such as a TV.
On the remote control you can mount mobile phone or tablet size from 5 inches up to 12.9 inches.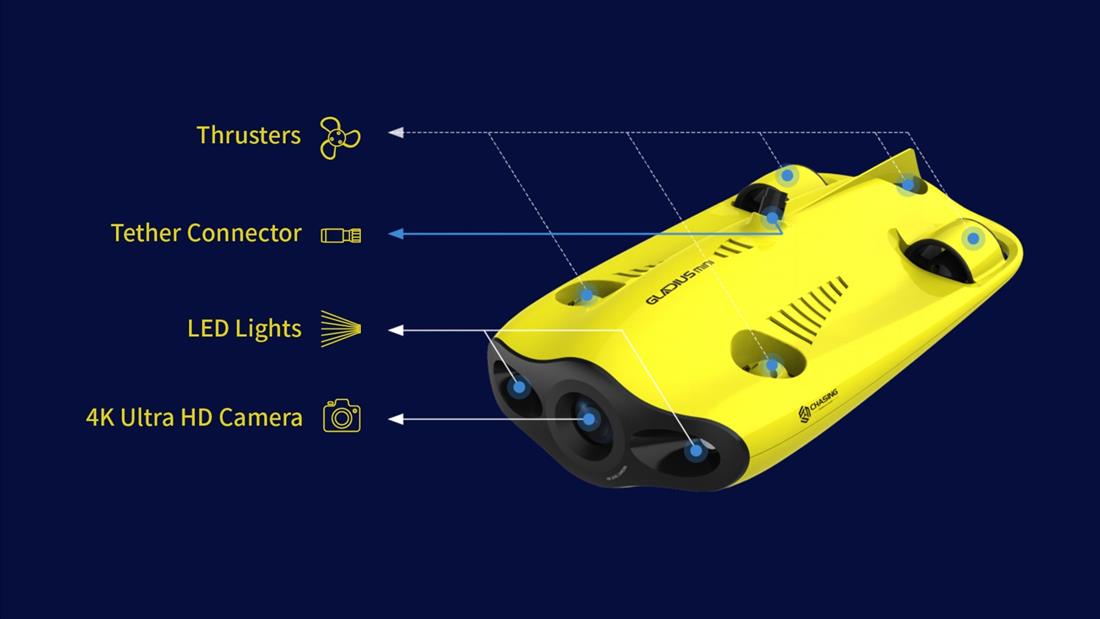 Features
Max depth 100 meters
4K UHD camera
Deep lock
+/- 45 degree tilt function
Live image on multiple devices + HDMI out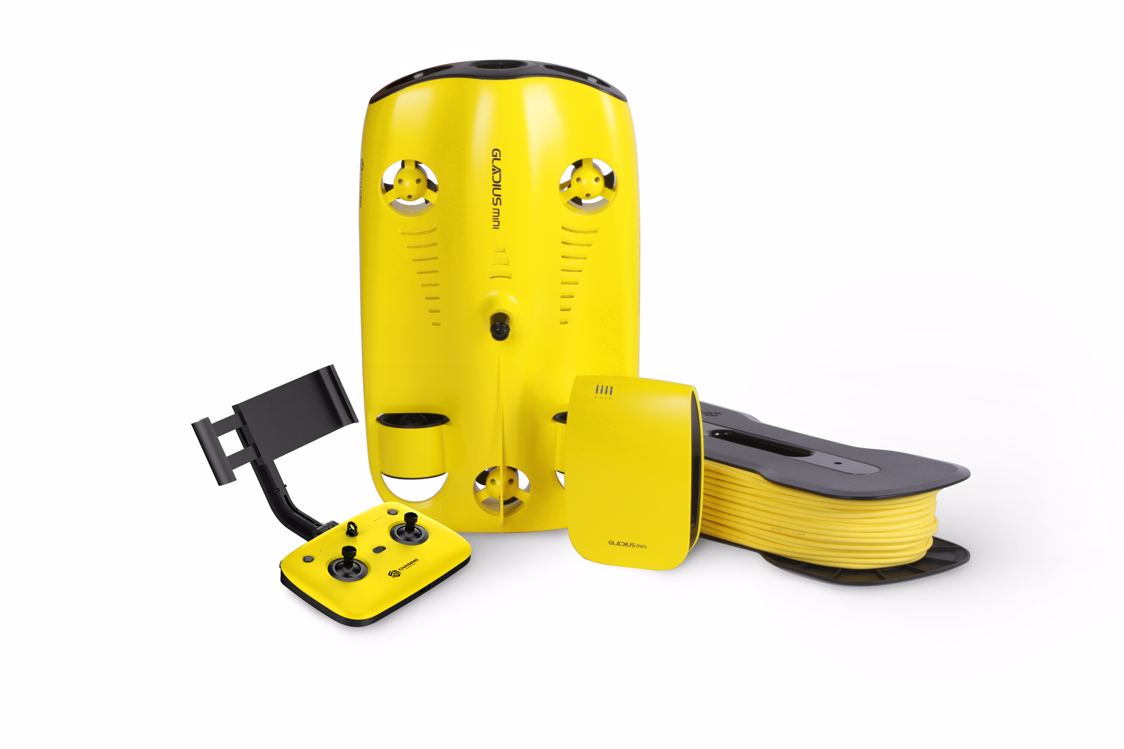 Sensora Izmērs ": 1/2.3"
Krāsa: yellow
Megapikseļi: 12
Attēla stabilizācija: yes
Wi-Fi: yes
Ūdensnecaurlaidība: yes
Laikapstākļu aizsardzība: yes
Video: 4K
Iebūvēto zibspuldzi: yes
Izmērs cm ( L x W x H ): 226 x 112 x 385 mm
Svars (gr.): 2500
Garantija: 24
Kartes veids: microSD
Video 4K: yes
Flight Time ( min ): 120
max speed ( km/h ): 7,24 km/h
With the remote control: yes
Ar Cameram: yes
Zemūdens drone: yes