LED
»

GODOX

»

Godox F600Bi KNOWLED Flexible LED Light

»

(new)
Characteristics
Model: F600Bi

Color: bi-color

CCT: 2700-8500K

Max. Power: 600W

Color rending: CRI ≥ 96, TLCI ≥ 96

DMX/CRMX: DMX512 (RDM) CRMX (with Timollink RX)

Luminous area approx.: 1200 x 1200mm

2 year warranty
In the box
1x Knowled LED flexible light

1x control box

1x 3m connect cable

1x 5m power cable

1x softbox with grid

1x Detachable metal frame

1x carry bag CB8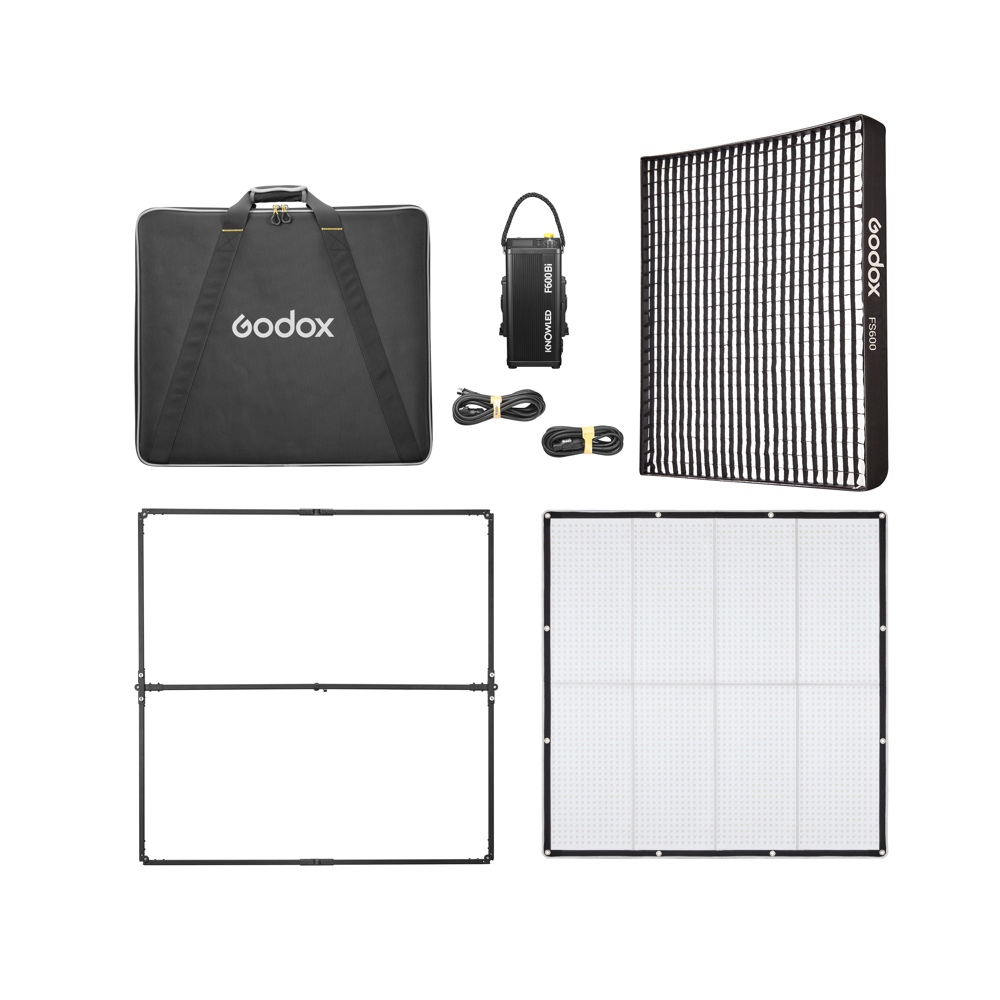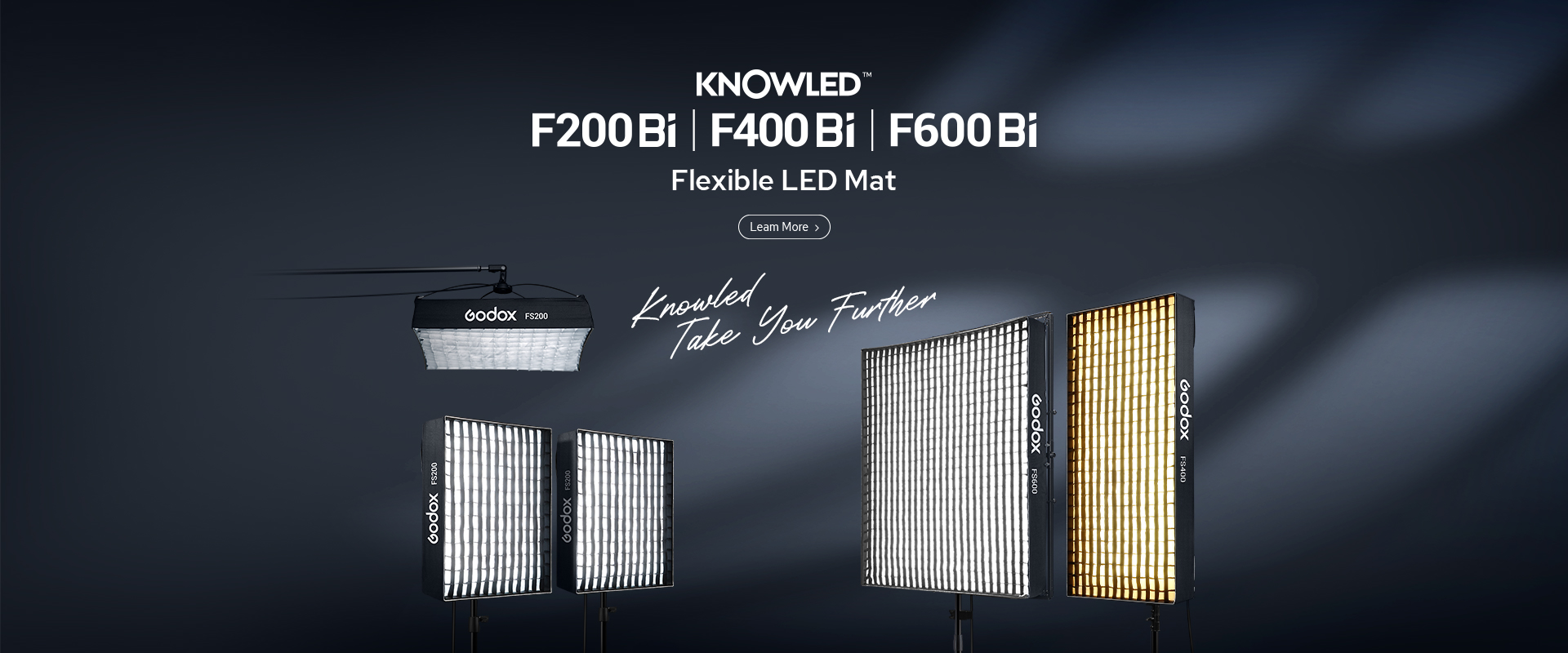 Powerful, versatile and flexible
The Godox KNOWLED Flexible LED Light delivers soft and impressive light with excellent colour rendering and can be installed in compact spaces on set. With excellent water resistance, it performs well in outdoor shooting, even in wet or rainy weather. Foldable for easy storage and built to withstand even the harshest conditions, this mat lamp is a durable and reliable solution for all your lighting needs.
Flexible lighting setup
The Godox KNOWLED Flexible LED mat is an ideal solution for lighting rooms with low ceilings, narrow spaces such as kitchens or even inside a car. With suspension rings and Velcro, the lamp is effortless to secure, whether you hang it or tape it in place. Connect multiple lamps together for personalised lighting arrangements that meet your specific needs.
Cinema-level lighting performance
With a flicker-free frame rate of 120 fps and a CRI and TLCI value of 96+, the KNOWLED Flexible LED Mat delivers accurate colour reproduction. Combined with a softbox and grid, the accurate white light creates fine shadows, bringing your characters to life on the silver screen with exceptional detail. With a CCT range of 2700K to 8500K, you can easily simulate the look of natural sunlight or moonlight.
Multiple modes of operation
Besides the included dimmer, the KNOWLED Flexible LED Mat can be controlled via DMX (with support for the RDM protocol), 2.4G wireless control and the enhanced Godox Light APP version 3.0. With the Godox TimoLink RX, this lamp also supports CRMX control.
Wireless DMX receiver powered
The improved Type-A interface on the dimmer can be used to upgrade the lighting fixture's firmware and to power the wireless DMX receiver for continuous operation on the set without worrying about dead batteries or replacement.
Robustly built to withstand a heavy set
The KNOWLED Flexible LED Mat is robustly built to withstand even the most challenging conditions. The high-quality aluminium alloy X-frame ensures superior durability and sturdiness.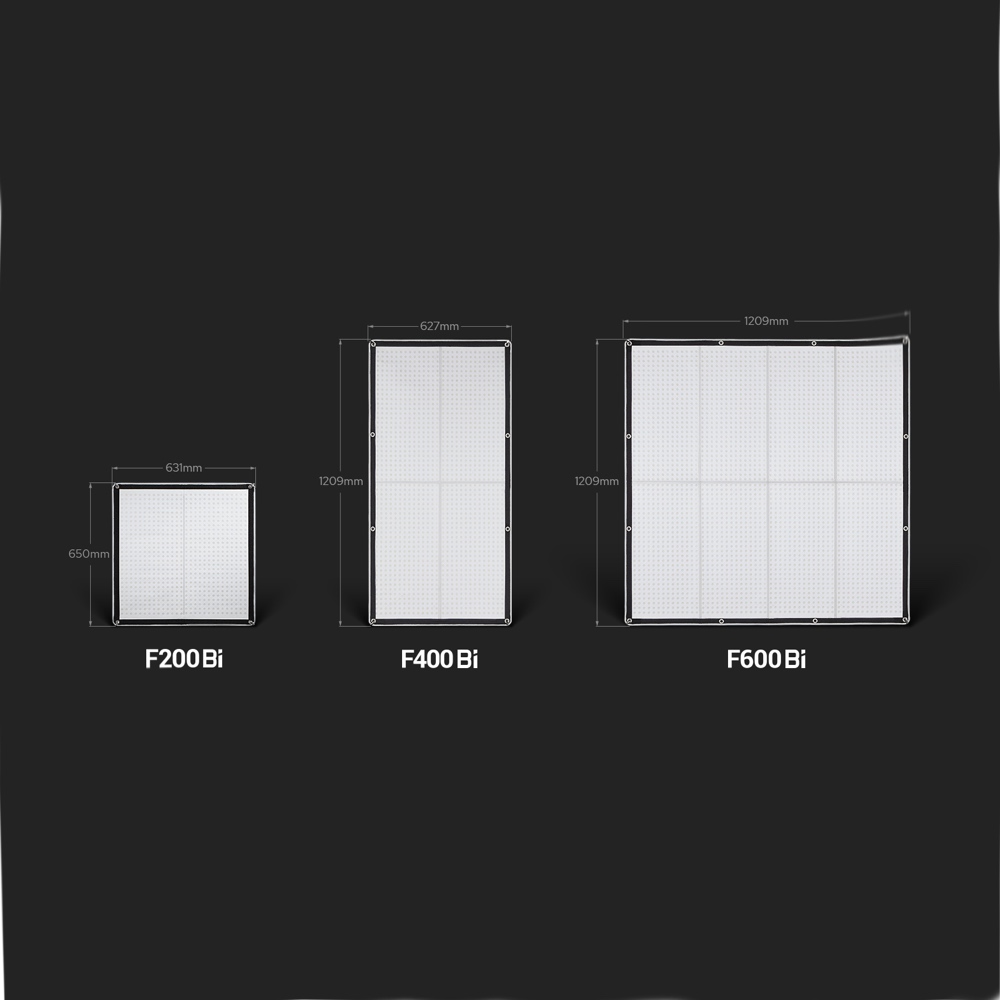 Gaismas temperatūra: 2700K-8500K
LED apgaismojums: yes
CRI: RA 96+
Bezvadu vadība: yes
Zibspuldzes: yes
Jauda ( vatu ): 600
FLEXIBLE: yes
CREATIVE: yes
Bi-Color: yes
Continuous light: yes