Statīvs
»

Fotopro

»

Tripod Fotopro X-go miniwith ball head FPH-42Q

»

(new)


Fotopro X-go Mini, is an ultralight tripod, made of aluminium and carbon fibre. It is designed for photographers looking for a functional and compact solution. It's the perfect choice for travellers, macro enthusiasts and vloggers.
Small tripod with big features
The X-go Mini is made from the highest quality materials. The design provides great stability while maintaining a low weight. This extremely lightweight tripod can carry many times its own weight! Such parameters guarantee comfortable work not only with light compact and mirrorless cameras, but also with much heavier SLR cameras.
The tripod's legs can be set at three different angles, which makes it extremely easy to find the right support in uneven terrain. The minimum working height of this model makes it possible to take photos from an extremely interesting "frog" perspective.
Ball head included
The X-go Mini tripod is equipped with a Fotopro FPH-42Q ball head with a quick-mount plate, made in the popular Arca-Swiss standard.
The head has two independent and convenient to use knobs. One of them is used to lock the ball while tilting, the other blocks the movement of the rotational base of the head.
Highest quality and guarantee of reliability
The well-thought-out design, top-quality materials and precision of workmanship ensure that the product will serve its purpose for many years. Plus, all Fotopro tripods come with a six-year warranty!
The X-go Mini is the perfect choice for professionals and advanced amateur photographers who expect great mobility and functionality from a tripod.
Specifications
Fotopro X-go Mini tripod with FPH-42Q ball head
material: aluminium, carbon
maximum load capacity: 8 kg
weight: 670 g
maximum working height with extended central column 46.5 cm
Maximum working height with central column down: 42.5 cm
Minimum working height: 17 cm
Height in transport position: 17.5 cm
Tripod (specifications do not include the head)
model: Fotopro X-go Mini
colour: black
material: aluminum, carbon
maximum load: 8 kg
weight: 455 g
maximum working height with the extended central column: 38 cm
Maximum working height with central column down: 34 cm
Minimum working height: 8.5 cm
Height in transport position: 17.5 cm
number of leg sections: 3
diameters of the leg sections: 22, 19, 16 mm
type of leg lock: T-LOCK
three leg spacing positions
retractable, detachable central column with the possibility of reverse assembly
diameter of the platform under the head: 37 mm
mounting of the head with a 3/8″ screw
non-slip pads on the tripod feet
Head (specification does not include the tripod)
model: Fotopro FPH-42Q
head type: ball head
colour: black
material: aluminium
maximum load: 8 kg
weight: 215 g
height: 8.5 cm
diameter of the base: 40 mm
ball diameter: 25 mm
hole for 3/8″ tripod thread
spirit level
two independent pan and tilt lock knobs
angle graduation for accurate panning
Compatible with Arca Swiss quick release plates
Set contents
Fotopro X-go Mini tripod
Fotopro FPH-42Q ball head with Arca-Swiss quick-mount plate
pouch with hip / shoulder strap
spanner for tripod leg spacing resistance adjustment
Warranty
6 years (manufacturer's warranty)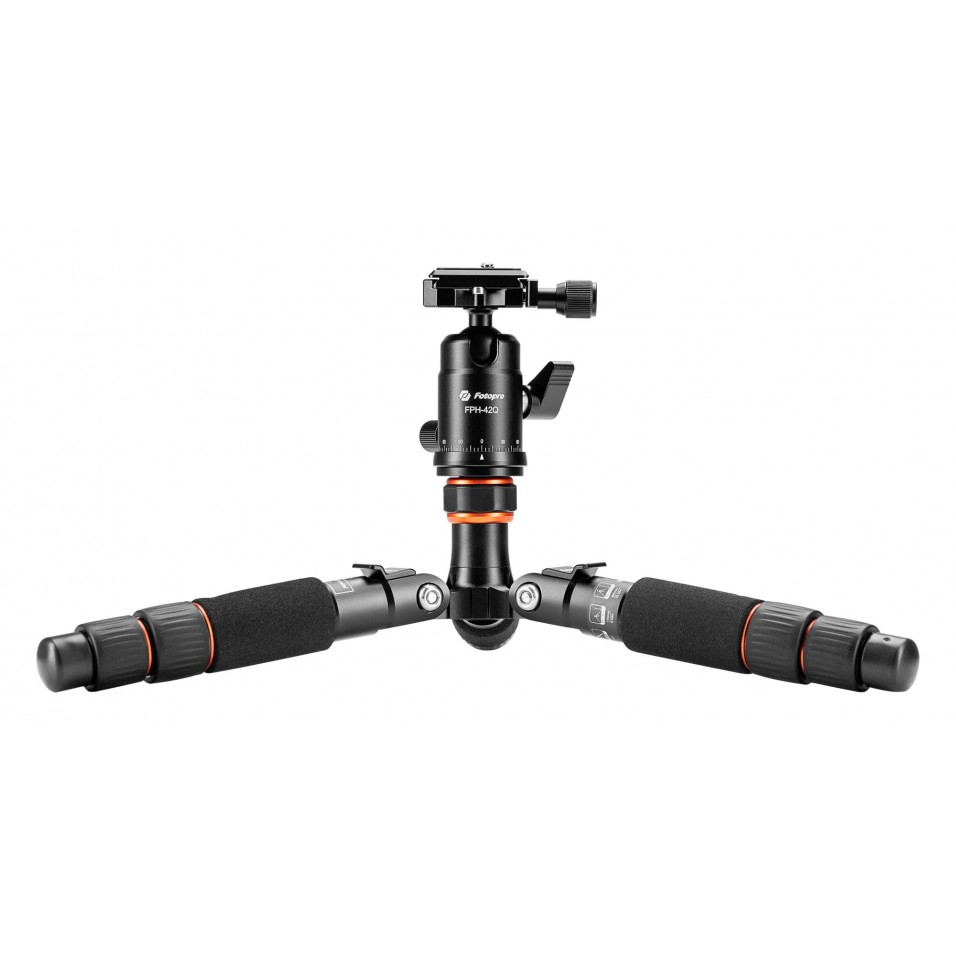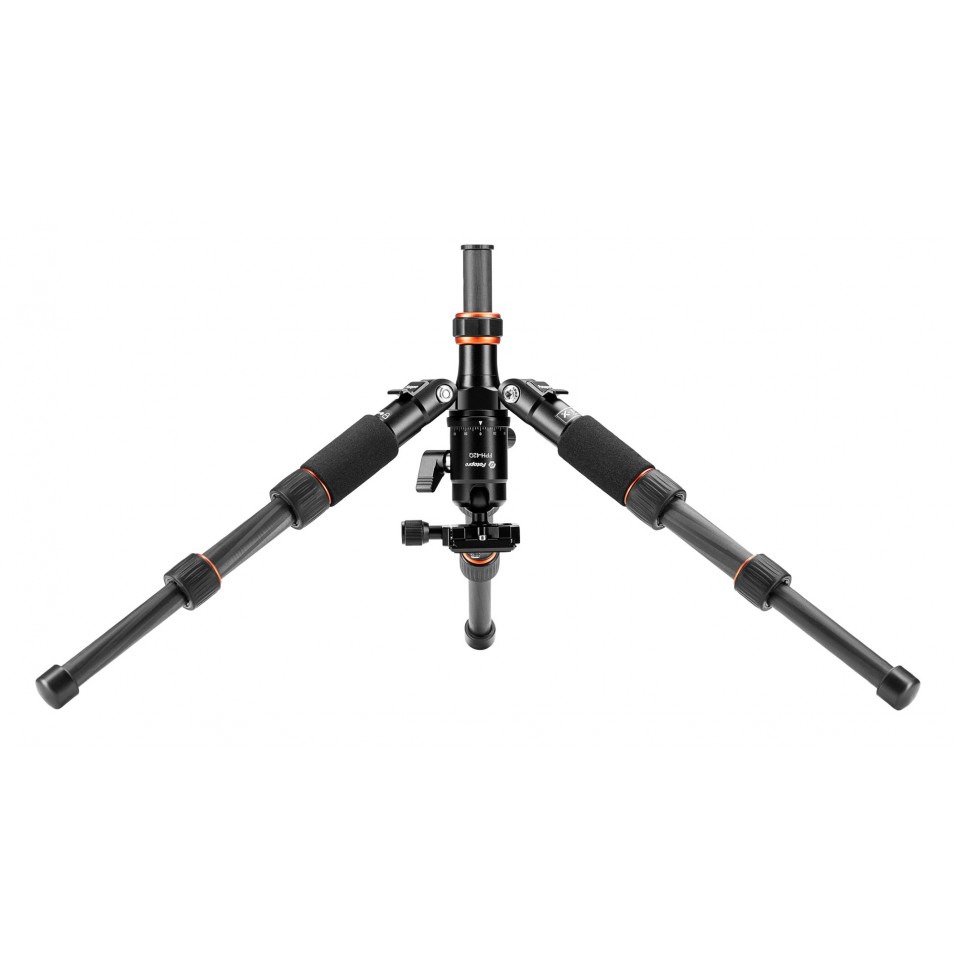 Materiāls: Aluminium
Sekciju sk.: 3
Krāsa: black
Profesionāļiem: yes
Ražotājs: Fotopro
Lodveida galva: yes
Garantija: 24