Soma
»

F-STOP

»

F-STOP Ajna Malibu Blue

»

(new)
The F-stop Ajna backpack is the spiritual successor to the popular Loca series. This backpack is suitable for everyday use and offers optimum balance and mobility. Of course, the Ajna has several extra courses and it is possible to place a camelback drink equipment in the bag.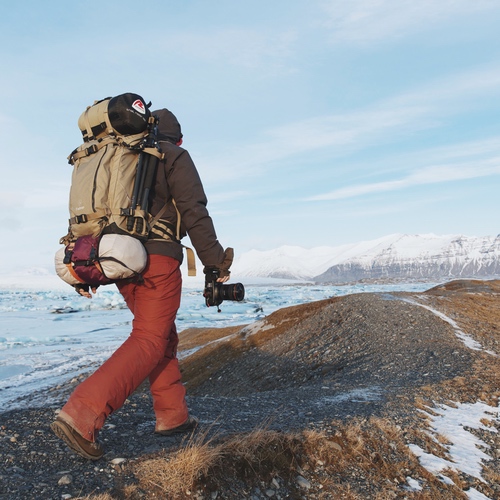 ICUs and pockets
The Ajna backpack is compatible with various ICUs of F-Stop. The ICUs that can be used in the Ajna, the Micro and Shallow- the Slope- and Pro series. Because the bag is directed to day use, the various boxes and the mounting of a tripod adjusted accordingly. Thanks to the straps to adjust the thickness of the bag to the ICU you use.
sound
An F-Stop bag would be no F-Stop bag if it was not made of extremely strong and durable material. The back side and the waist and shoulder straps of the Ajna are made from Jersey laminated EVA material for increased wearing comfort. This comfort is enhanced by the adjustable stabilizer straps allow you the backpack securely locking your back.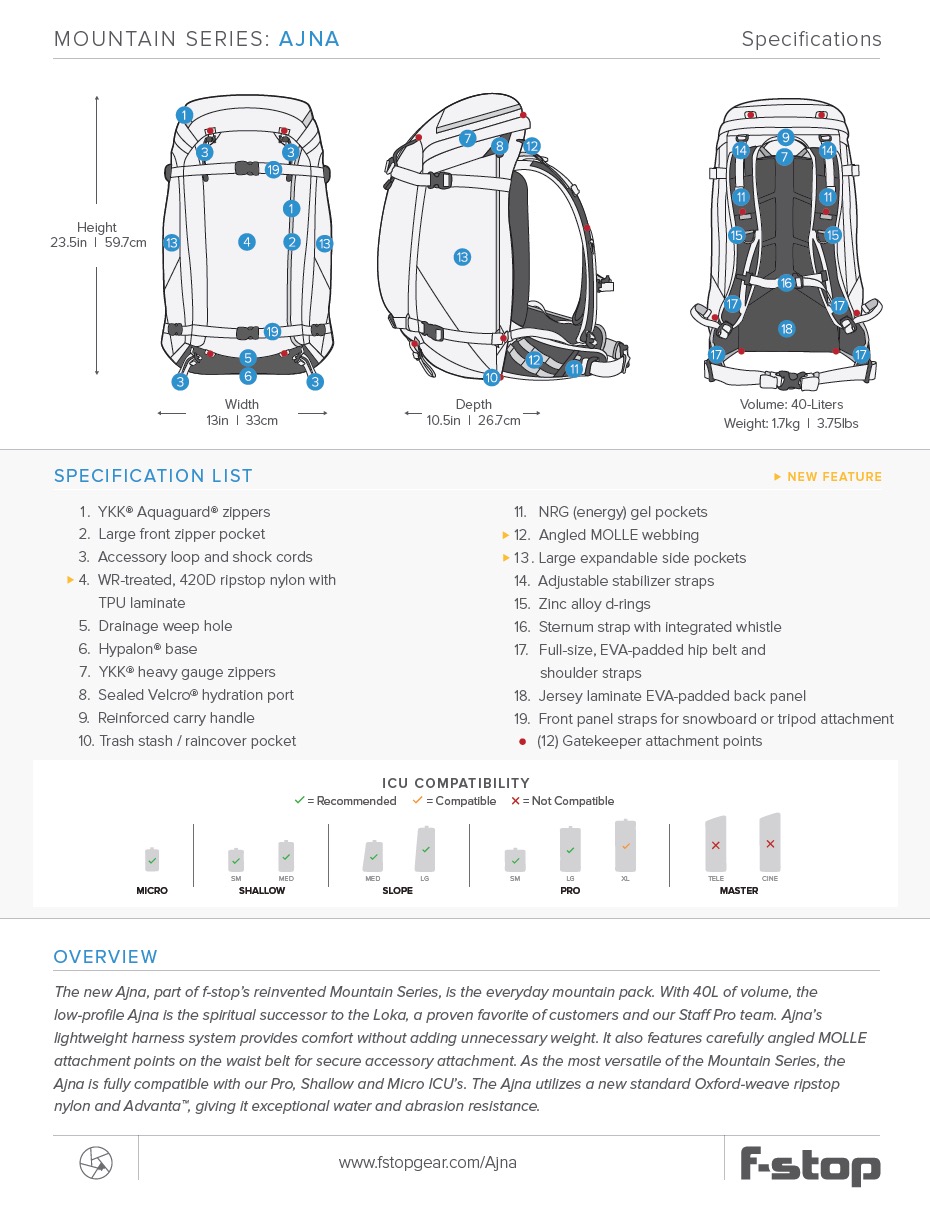 40 liter
- 1,7 Kg
- Aluminum frame
- Dimensions (BxHxD): 33 x 59.7 x 26,7cm
EAN Code: 811494010242
Izmērs: XXL
Krāsa: Blue
Materiāls: polyester
Laikapstākļu aizsardzība: yes
Garantija: 24
Profesionāļiem: yes