Soma
»

F-STOP

»

F-STOP Sukha Anthracite (Black)

»

(new)
The F-Stop Sukha is a backpack with plenty of storage capacity and many possibilities. With a capacity of up to 70 liters and four internal Internal Camera Unit, also known as ICUs, anchorages this is a perfect base for your equipment. it is easy to attach an extra bag or accessories to the bag thanks to its compatibility with the Gatekeeper system of F-Stop and the addition of two galvanized D-rings. Under the tab "Accessories" you will find not only optional ICUs but Gatekeepers.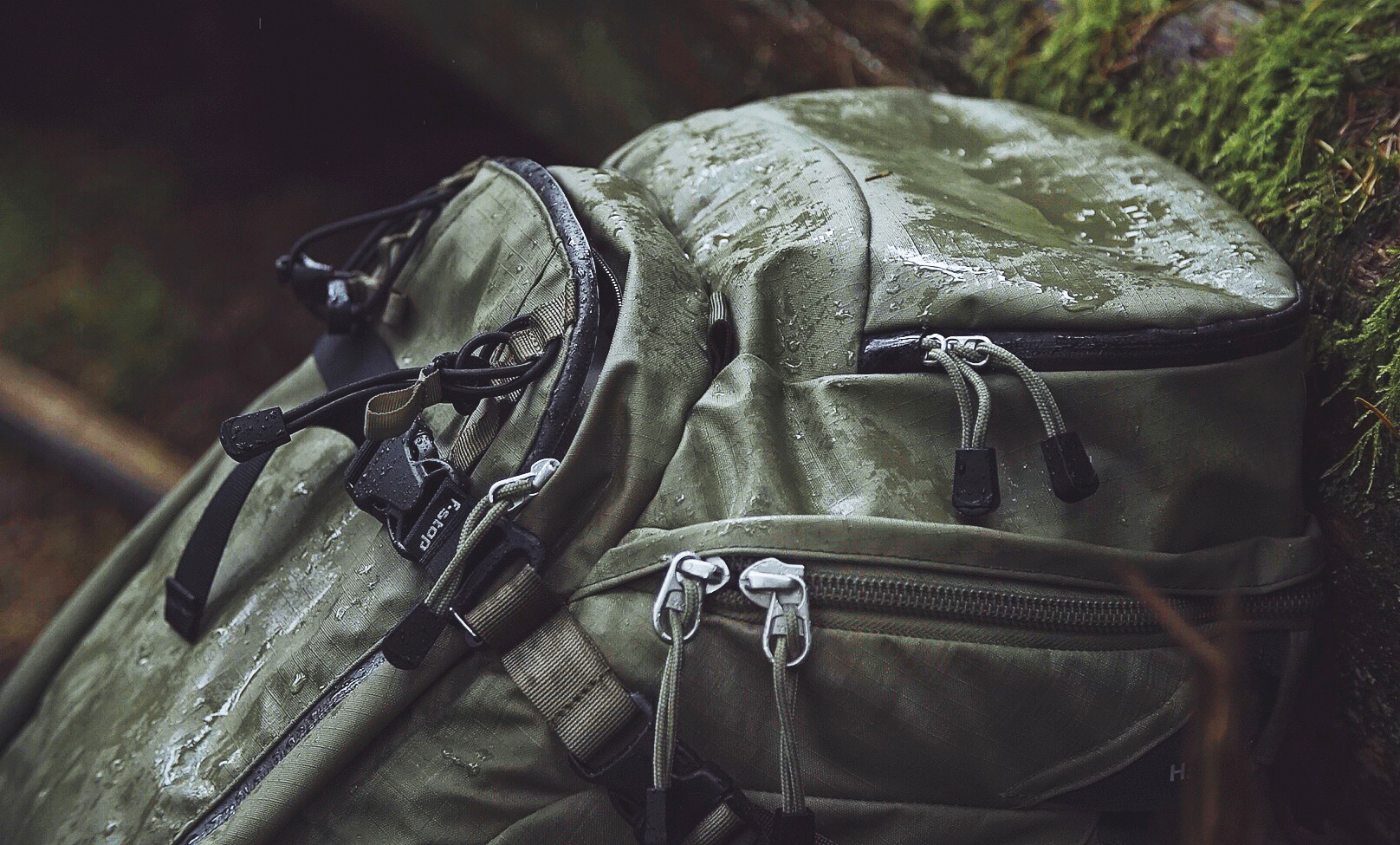 For active people with a lot of stuff
Sukha of the F-Stop is designed with an active user in mind: to attach a tripod, snowboarding, walking or sleeping bags are good to the bag. The internal aluminum frame provides excellent support and maximum comfort when on expedition. Your camera equipment is accessible through a breathable back panel made of molded EVA. The opening at the top provides access to the internal main compartment. The additional side pockets with zippers reliable over the entire length are ideal for storing personal items such as your passport or wallet.
Reliable and durable
In the manufacture of the bag, use was made of high quality materials such as rip-stop nylon, and thermoplastic polyurethane. This is complemented by a durable finish. The handles are reinforced and the zippers of Sukha are waterproof and prevent moisture from entering the bag. And now it's all about water: This backpack is compatible with different drinking systems and has a drinking tube.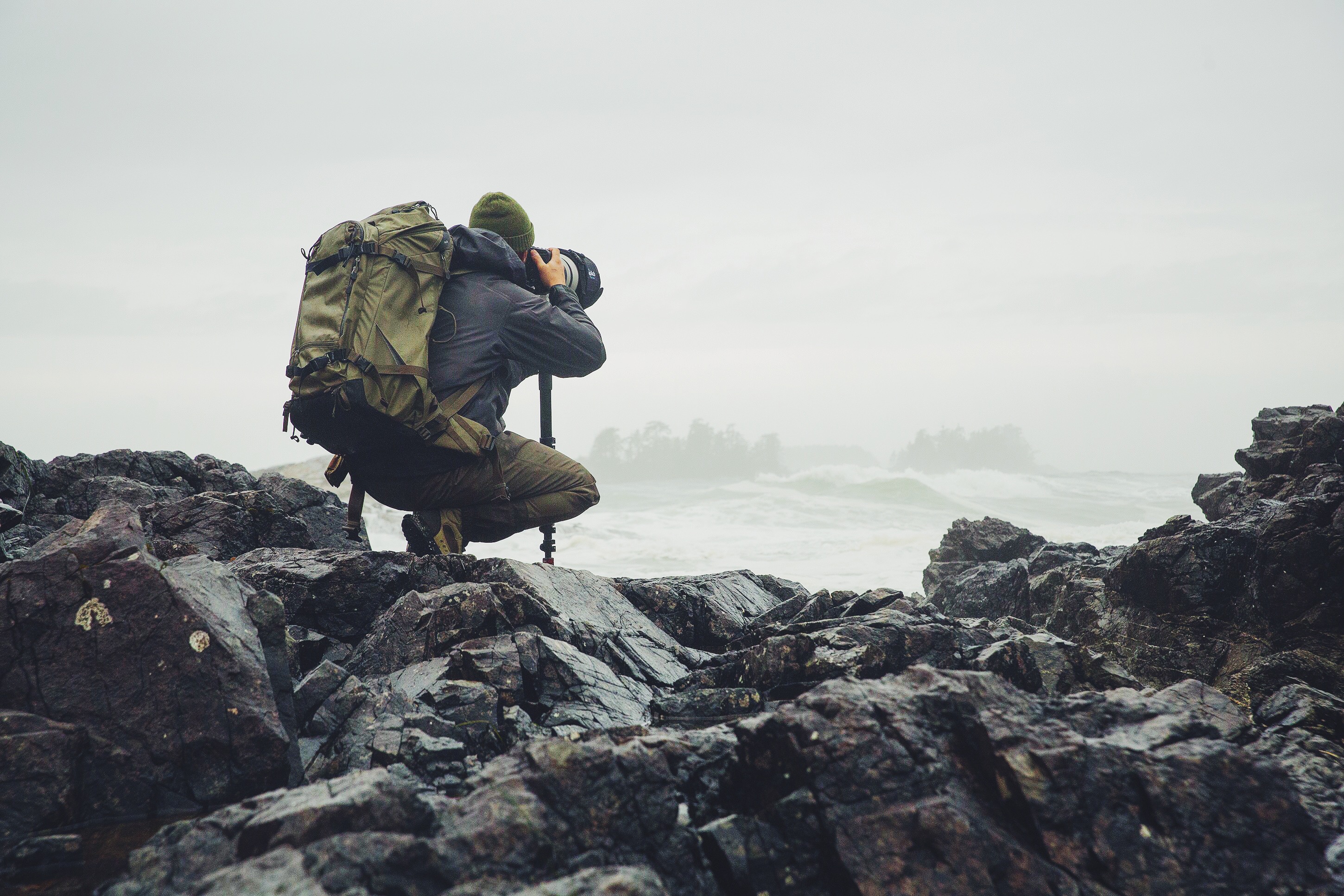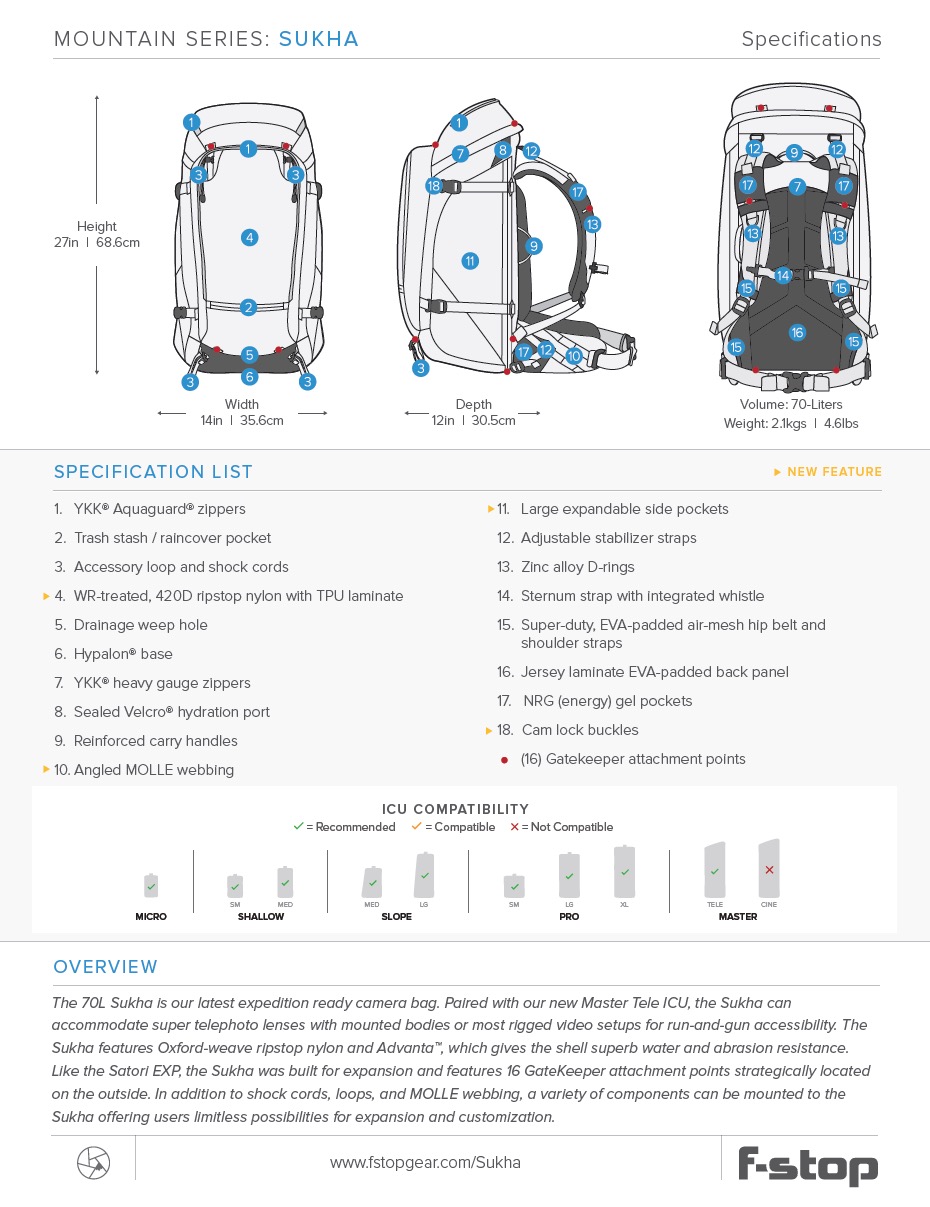 - 70 liter
- 2,3 Kg
- Aluminum frame
- Dimensions (BxHxD): 35.6 x 68.6 x 30.5 cm
EAN Code: 811494010099
Izmērs: XXL
Krāsa: black
Materiāls: polyester
Laikapstākļu aizsardzība: yes
Garantija: 24
Profesionāļiem: yes