Fotopapīrs
»

KODAK

»

KODAK Cartridge 2,1x3,4 50 pack / ALL-IN-ONE MINI (2,1x3,4")

»

(new)
Paper cassette for Kodak Mini-shot instant camera and Kodak Mini 2 Printer printer. Contains 10 photo papers and ink for durable prints.
Kodak Minishot and Photoprinter Mini 2 uses Kodak 4Pass technology, a dye-sublimation process that distributes yellow, magenta, and cyan colors on photo paper.
A protective layer makes the images resistant to both bleaching, fingerprints and water, and provides long durability for your precious memories.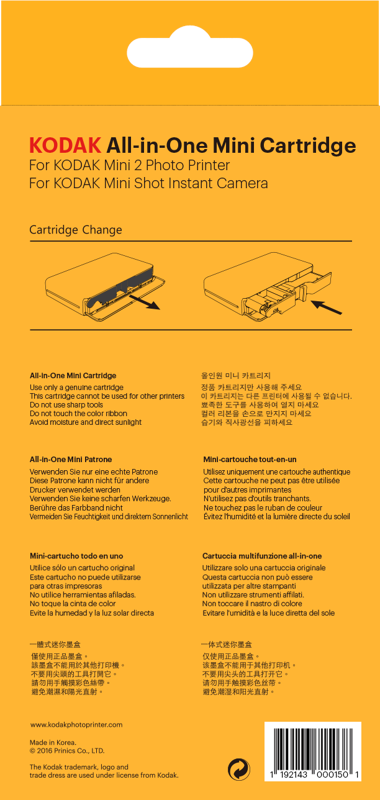 Montāžas tips: INSTANT DIGITAL
Garantija: 24
Papīrs: yes
Krasa papira: yes
Izmērs foto: KODAK ALL-IN-ONE (2,1x3,4")
Fotoattēlu skaits: 50