Ārējo cieto disku
»

LaCie

»

LaCie Rugged BOSS SSD 1TB

»

(new)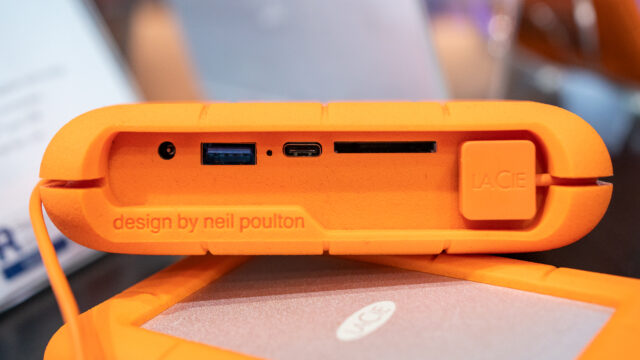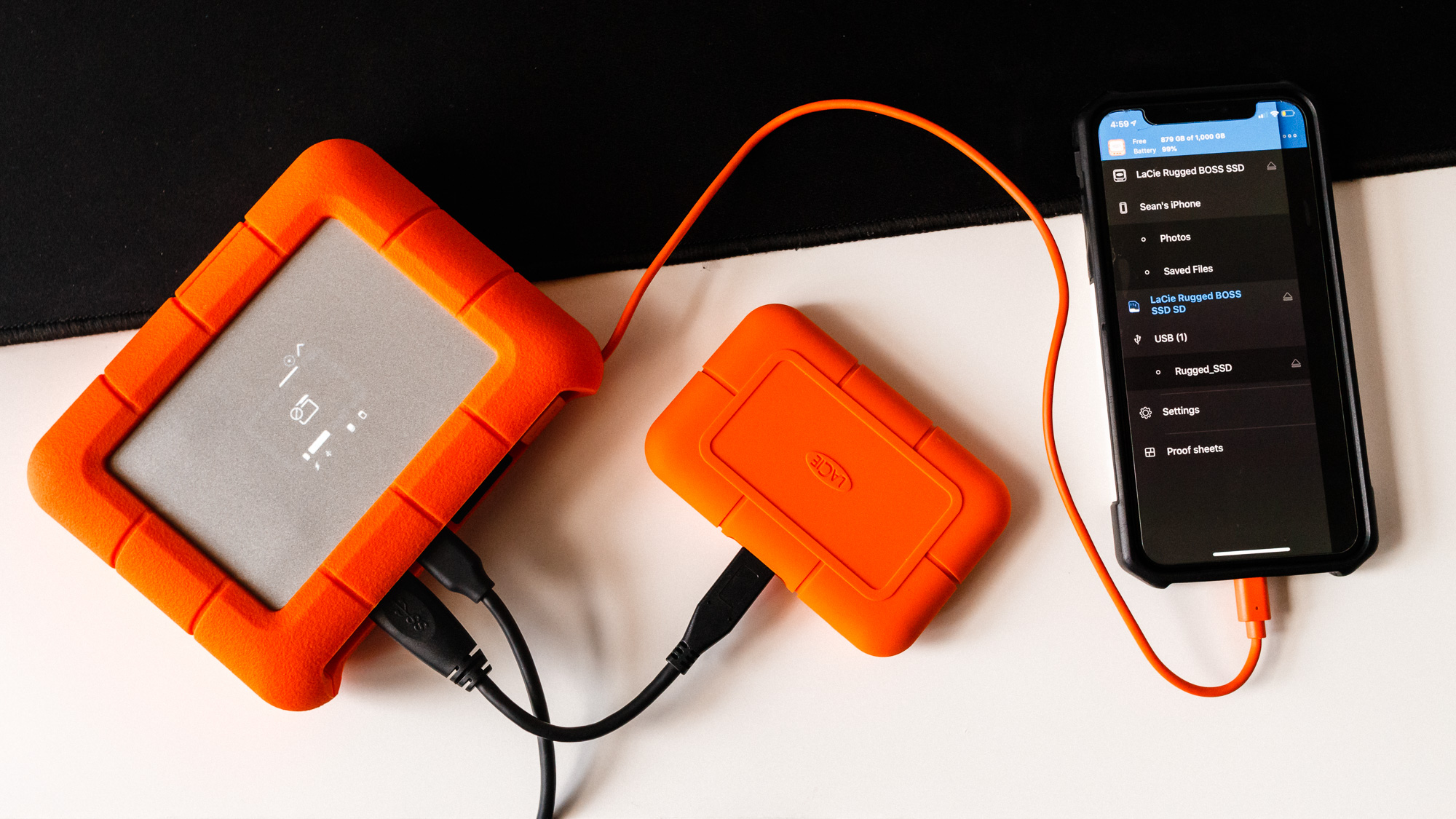 LaCie Rugged BOSS SSD 1 TB
Copy, check, manage. Without laptop. The lightning-fast and highly efficient LaCie Rugged BOSS SSD is the battery-powered solution for copying, viewing, and managing content without a laptop - anywhere! With the LaCie BOSS app for iOS and Android mobile devices, you can easily transfer content via the SD card slot or USB-C port, monitor transfers and battery life via the status screen, and check files - and much more.
Work with BOSS without the need for a laptop
The Rugged BOSS SSD is perfect for filmmakers and photographers who need a quick and easy way to copy, review and manage content on the go with no computer.
Features:
Take advantage of 1 TB of storage capacity and fast SSD speeds of up to 430 MB/s with direct data transfer via the built-in SD card slot and USB port - and monitor transfer, capacity and battery performance via the built-in status screen

View, name and delete recordings by connecting the SSD to a mobile iOS or Android device and using LaCie's BOSS app

Handle any environment with protection against falling, moisture and dust

Can also be used as a portable battery for USB devices like mobile phones and mirrorless cameras

Enjoy long-term security with the included protection plan and rescue data recovery services

Take advantage of a free one-month subscription to all Adobe Creative Cloud Apps 1 and get access to amazing photo and video editing applications

Memory capacity: 1 TB

Data transfer rate: 430 MB/s

Dimensions: 110 x 36 x 136 mm

Colour: orange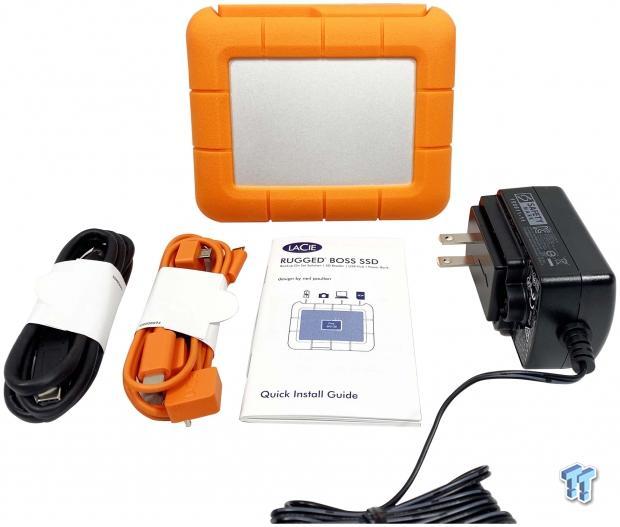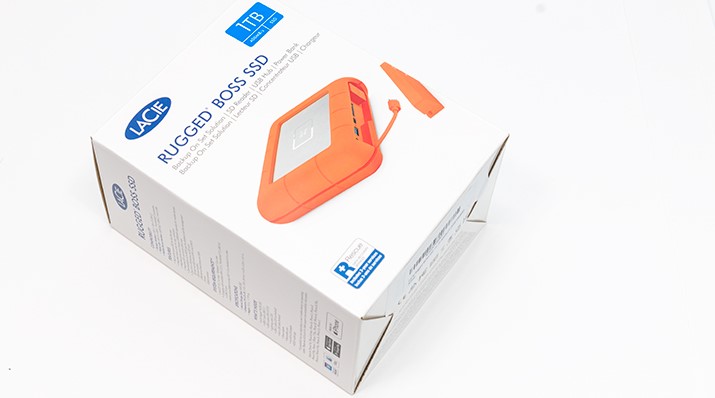 Kartes veids: SSD
Atmiņas apjoms GB: 1000 / 1TB
Mb/s: 430
Profesionāļiem: yes
Ražotājs: LaCie
Ārējo cieto disku: yes
Garantija: 24
USB-C: yes