lens
»

Nitecore

»

Nitecore Superior Prime 50mm / T2.0 PL-Mount

»

(new)
NITECORE releases the innovatively designed Superior Prime Full Frame Cinema Lenses which have an optimum optical quality and allow filmmakers to best attain their techniques of artistic expression. All Lenes have T-Stop 2.0 and front fiter diameter is at every lens the same 95mm, and the lens have all the same length.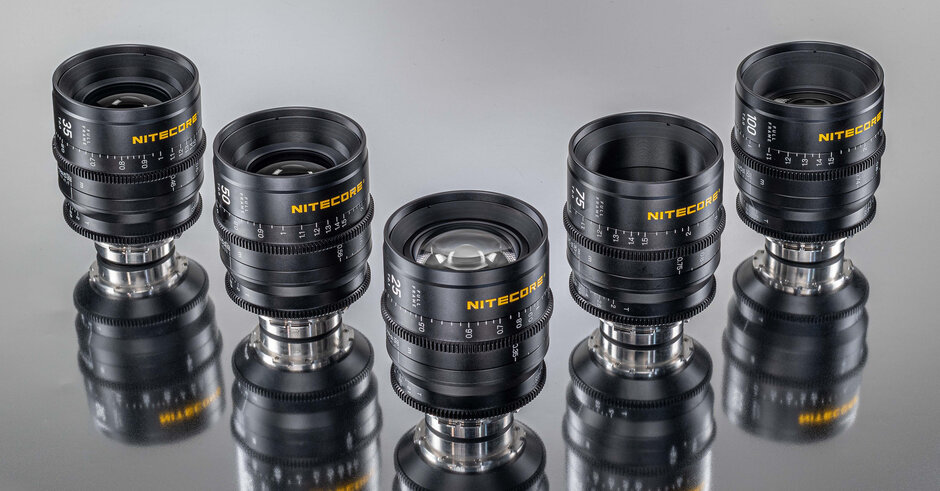 Pure cinematic performance
The apochromatic optical design provides outstanding performance in terms of ratio and axial dispersion. It achieves a natural and pure color rendering capability with the purple/green fringing hardly seen either within focus or in bokeh.
Rigor and individuality
The NITECORE SP Lenses are designed with a unique optical coating with ideally controls dispersion while retaining plentiful details to create low contrast and a stylized flare. The SP 75mm lens is specially optimized on the skin details in a portrait.
The NITECORE SP Lenses also have a high flexibility to be equipped with interchangeable PL, Canon EF and Sony E mounts for the needs of different camera users. The PL mount is included in the original package.

Camera-Mount: PL-Mount
Sensor Size": FF (Full frame)
Color: black
Filter Thread (mm): 77
Dimensions cm ( D x L ): 9,50 x 11,70
Weight (gr.): 1230
Minimal Focus Distance ( m ): 0.45
Focal Length (35mm eqv.): 50
Manual Focus: yes
AF/MF type: Only MF
Aperture Ring: yes
Lens Type: fixed
Diaphragm Blades: 12
For FF (Full frame): yes
For APS-C: yes
Warranty : 24
For Professionals: yes
Super 35: yes
Models: Superior Prime