Adapter
»

CANON

»

Canon EF-EOS R 0.71x Adapter

»

(new)

Extending the range of compatible lenses while maintaining their original field of view, the

Canon Mount Adapter EF-EOS R 0.71x

permits attaching EF-mount lenses to RF-mount cine and mirrorless cameras. Intended for cameras featuring a Super 35 sensor size, this adapter also incorporates an optical system to increase the effective angle of view by 0.71x, reducing the effects of a full-frame to Super 35 crop factor and increasing the maximum aperture performance by one stop. Electric contacts are also incorporated into the adapter's design and maintain full communication between the camera and lens, as well as support metadata transmission and use of Dual Pixel AF with select Canon EF lenses. Also, the adapter has been specifically designed for the EOS C70 cinema camera and features four screws and a split locking collar to ensure a secure attachment.
Lens Compatibility
This adapter physically supports working with any Canon EF-mount lens; however, select lenses can maintain full Dual Pixel autofocus support and metadata transmission between the lens and camera, including:
EF 16-35mm f/2.8L III USM
EF 24-70mm f/2.8L II USM


EF 24-105mm f/4L IS II USM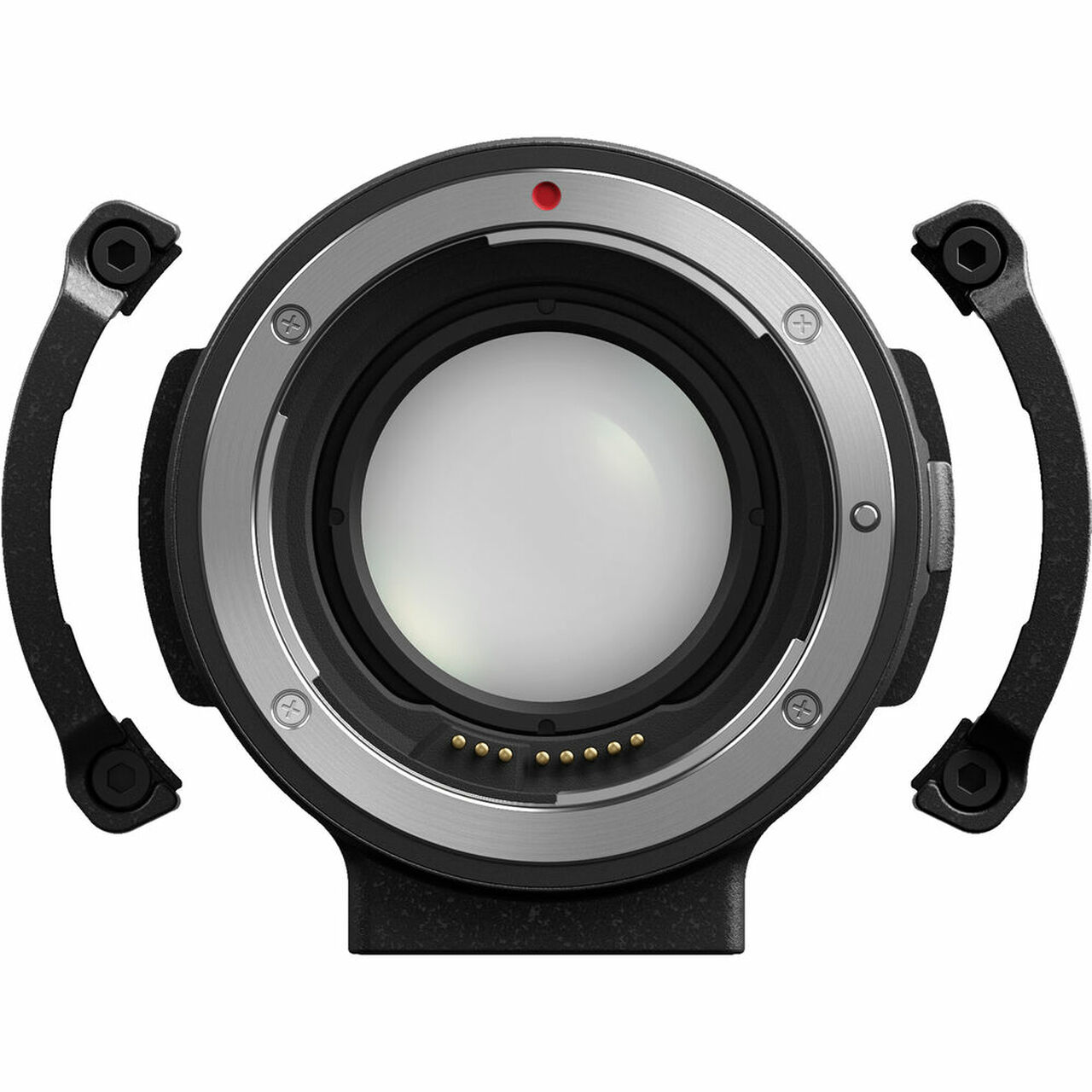 Camera-Mount: Canon-R
Color: black
For Professionals: yes
AutoFocus: yes
Lenses-Mount:: Canon-EF
Control Aperture: yes
Speedbooster ( x 0,7 ): yes