LED Lighting
»

CARUBA

»

Caruba Round Vlogger 18 inch LED set w.CASE - WHITE

»

(new)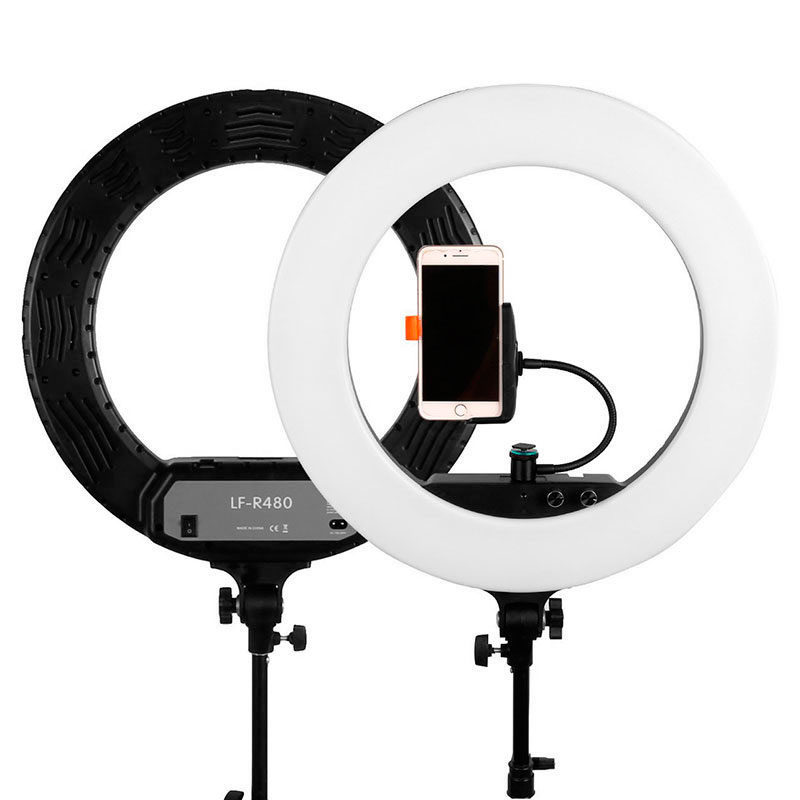 Caruba Round Vlogger 18 inch LED set Economy met tas Roze
The Caruba Round Vlogger 18 inch LED is the ideal ring lamp for vloggers and model photographers. The lamp has an adjustable color temperature from 3200 to 5800K, which allows you to set the lighting in any situation. You can take the best selfies with the included smartphone holder and mirror.
A ring lamp especially comes into its own in portrait and model photography thanks to the soft, shadowless light and a beautiful reflection in the eyes. Enough to portray yourself or others beautifully. Two dimmer buttons control the brightness and color temperature of the 432 LEDs.
Ideal for your smartphone
The Round Vlogger ring lamp comes with a smartphone holder and mirror, so you can make the most beautiful selfies or make-up tutorials in an instant. The lamp is also easy to mount on a lamp tripod via the 5/8 "threaded connection.
Features of the Caruba Round Vlogger 18 inch
Ring lamp including make-up mirror and phone holder
Color temperature adjustable from 3200 to 5800K
Brightness continuously adjustable
Lighting angle of 120 degrees
CRI of 90
Works on mains power



Characteristics
Power: 48W
LEDs: 480
Illuminance:4200 LUX
Angle:120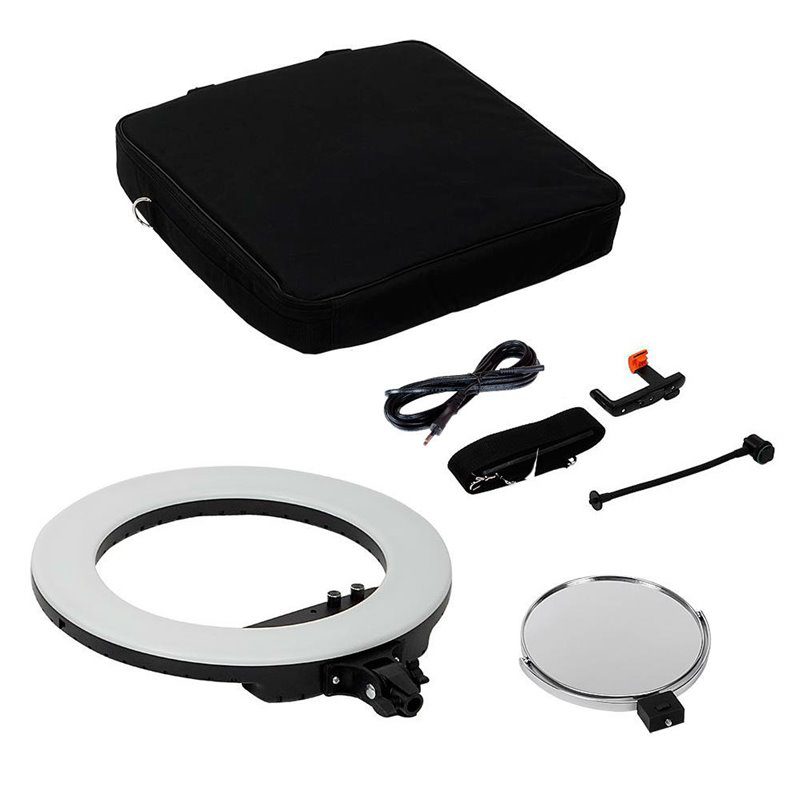 Color: white
Color Temperature: 3200K-5500K
Tilting Head: yes
LED Light: yes
CRI: RA 90
Flash Head: yes
Light output ( lumens ): 4200
Output / Power ( watt ): 48
RING LIGHT: yes
RING LIGHT Size , inch: 18"
For Smartphone: yes