Mirrorless camera
»

PANASONIC

»

PANASONIC LUMIX GX-9 KIT 12-32 Black

»

(new)
The Panasonic Lumix GX9 is a compact and lightweight rangefinder-style mirrorless camera with lots of features for both hobby photographers and advanced users.
A 20.3 megapixel image sensor without optical low pass filter captures still images with exceptional sharpness and detail. And when you want to record video, the GX9 can offer stunning 4K resolution at 30 fps for a super realistic movie experience.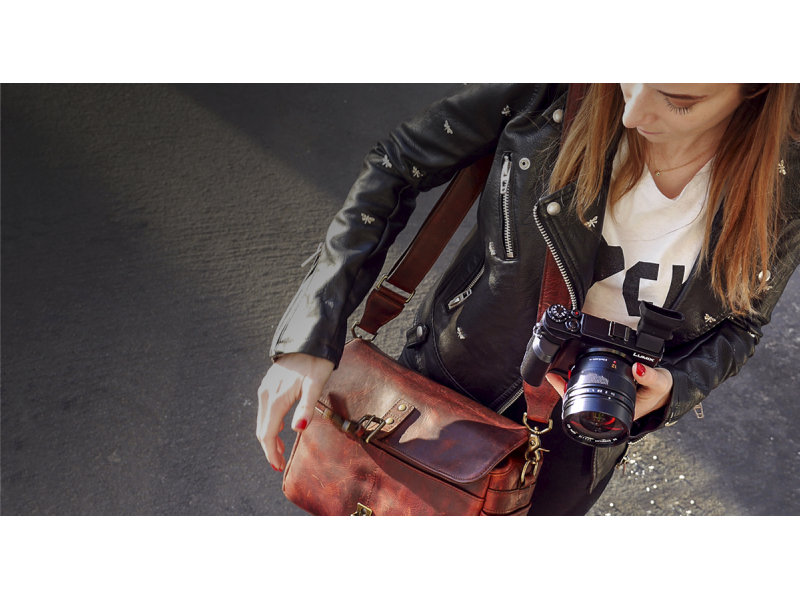 Tiltable viewfinder and built-in flash
With both a tiltable 3" touch screen AND a tiltable, high resolution EVF (eletronic viewfinder) you can choose whatever provides you with most comfort and ease of use for any given moment and subject.
A new feature of the GX9 is a built-in flash, something that was missing on the predessor, the GX8. If you need even more illumination, the camera is also equipped with an accessory shoe where you can mount a more powerful external flash, such as the Panasonic FL-360LE with a swivel head for bounce lighting.

Built to be outdoors
The Lumix GX9 is an excellent camera for outdoor activities – it's compact and built for tough use with a weather sealed metal chassis (magnesium alloy). And best of all – it has a built-in 5-axis image stabilizer capable of minimizing camera shake at up to four steps longer shutter speeds than you would normally have to use to avoid blurry photos. So now you can leave the tripod at home. The camera also features USB charging, so bring along a power bank and you don't have to worry about running out of juice!

Shoot and share!
Panasonic's DFD technology (Depth from Defocus) provides fast and accurate autofocus with a response time of only 0.07 seconds and if you want to capture action filled moments, the GX9 can shoot bursts at up to 9 fps with AF-S or 6 fps while tracking a moving subject in AF-C mode (continuous autofocus).
More cool features? How about Post Focus, that lets you choose where the focus should be AFTER your photo session. Or Focus Stacking that provides extra depth of field, which is great for macro photography.
If you want to share your masterworks with friends, that can be arranged in the blink of an eye. Bluetooth allows the GX9 to be continously connected to a smartphone with a minimum of power consumption. Immidiately after shooting, it automatically switches to Wi-Fi for quick wireless transfer of the data to your phone.
Important Features
20.3 megapixel image sensor without low pass filter
5-axis image stabilization with 4 stop advantage
Weather sealed metal chassis
Tiltable electronic viewfinder with 2 760K dot resolution
Tiltable 3.0" touch screen
Video recording at 4K, 30p
Built-in flash plus accessory shoe for external flash
Wi-Fi and Bluetooth for wireless transmission of photos
Post Focus and Focus stacking
1/16 000 second with electronic shutter (1/4000 s with mechanical)
USB charging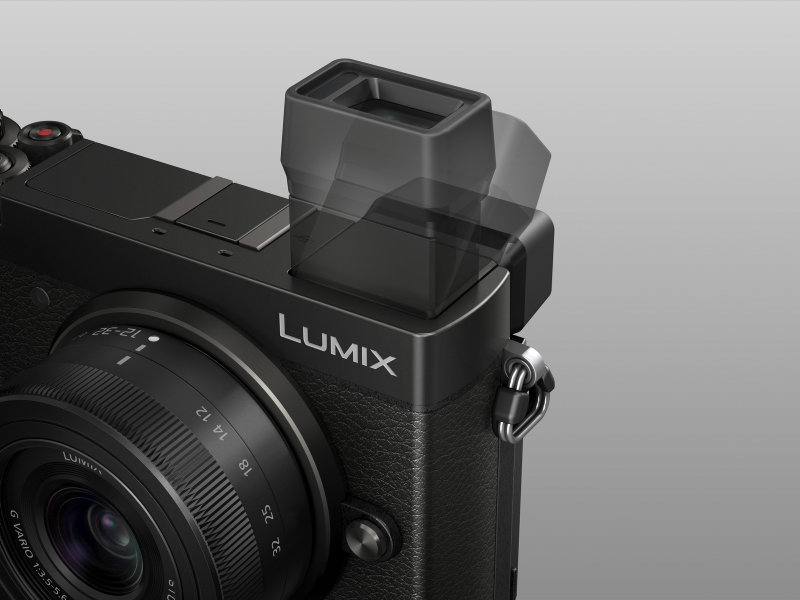 Specifications
Image sensor: Four Thirds, 17,3 x 13 mm. No low pass filter
Resolution: 20.3 megapixel
Lens mount: Micro Four Thirds. 2x focal length multiplier (full frame equivalent)
Viewfinder: Tiltable electronic viewfinder with 2 760K dot resolution. 1.39x magnification (0,7x full frame equivalent)
Screen: 3.0" tiltable touch screen with 1 240K dot resolution
Sensitivity: ISO 200 – 25 600 in 1/3 steps. Extended range down to ISO 100
White balance: Auto, five preset modes, manual
Focus: Contrast detecting autofocus with 49 AF-ponts and DFD technology. Also Face Detection and manual AF-point selection
Metering modes: Multi, centerweighted, spot
Exposure: Program, shutter- and aperture priority plus manual exposure. Exposure compensation +/- 5 stops in 1/3 stops. Bracketing +/- 3 stops
Shutter: Mechanical shutter with 1/4000 – 60 s. Electronic shutter 1/16 000 – 1 s. Bulb up to 30 min. 1/250 s flash sync
Continuous drive: 9 fps (AF-S), 6 fps (AF-C). 4K Photo at 30 fps
Video: Up to 4K (3840 x 2160 pixels), 30p/25p with AVCHD or 24p with MP4. Built-in stereo microphone
Flash: Built-in flash and accessory shoe for external flash
Storage: SD/SDHC/SDXC memory card
Battery: Lithium ion battery DMW-BLG10
Connections: Wi-Fi and Bluetooth for wireless transfer. HDMI and USB port
Other: Built in image stabilization (sensor shift technlogy). Weather sealed metal chassis. Post focus and Focus stacking. Multiexposure. Interval Timer shooting. USB charging
Dimensions: 124 x 72 x 47 mm
Weight: 450 grams including battery and SD-cards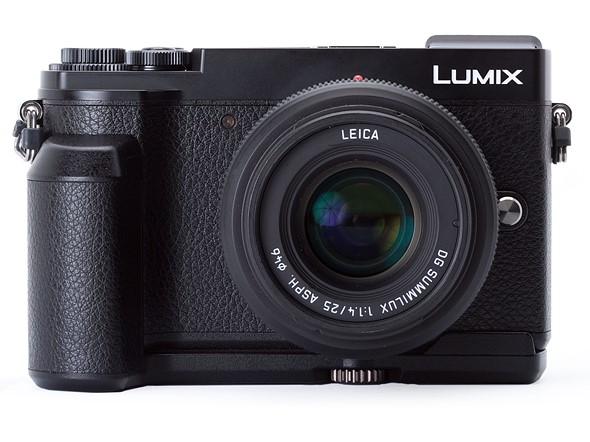 Camera-Mount: MFT ( micro 4/3 )
Sensor Size": 4/3"
Color: black
Body / Kit: kit
megapixels: 20
Viewfinder: yes
Type displey: Tilted
Image Sstabilization: yes
Wi-Fi: yes
Touch Screen: yes
Video: FullHD
Dimensions cm ( L x W x H ): 125 x 72 x 47 mm
Weight (gr.): 450g (Body, Battery, SD)
Warranty : 24
Card Type: SDXC
Video 4K: yes
Displey Size: 3.0