Power Station
»

EcoFlow

»

Ecoflow Delta standard 1800W output and 1260Wh capacity

»

(new)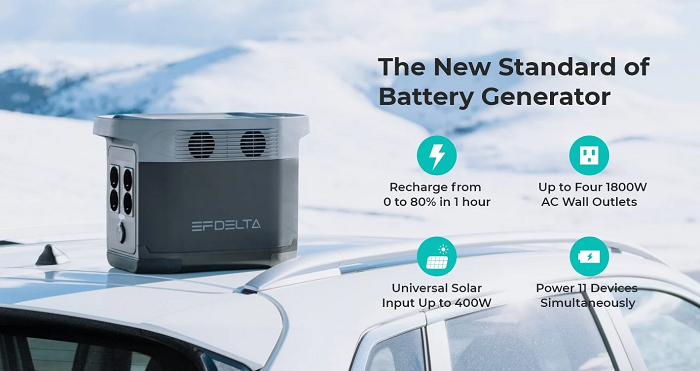 Course profile
80% charge in one hour

4 x AC outputs, 1800W output and 1260Wh capacity

Fastest charging by solar and the car

Power 11 devices at the same time
Product description for Ecoflow Delta standard
The EcoFlow DELTA Power Station represents the latest standard in battery-powered generators.
Compatible with a wide range of devices, the DELTA Power Station provides hours of power - anywhere, anytime.
80% charge in one hour
EcoFlow's patented X-Stream technology allows the EcoFlow DELTA to charge 10 times faster than most portable power generators on the market.
4 x AC outputs, 1800W output and 1260Wh capacity
40 x 21 x 27 cm
Thanks to the large inverter load, EcoFlow DELTA can run most household appliances and heavy DIY tools with an output of 1800 W (3300 W surge, Pure Sine Wave output) and a capacity of 1260 Wh.
Fastest charging by solar and the car
EcoFlow DELTA can be fully charged via 3 × 160W solar panels in 3.5-7 hours and through a 12/24V car connection in around 10 hours.
Power 11 devices at the same time
The EcoFlow DELTA has various connections to supply a wide variety of devices with electricity.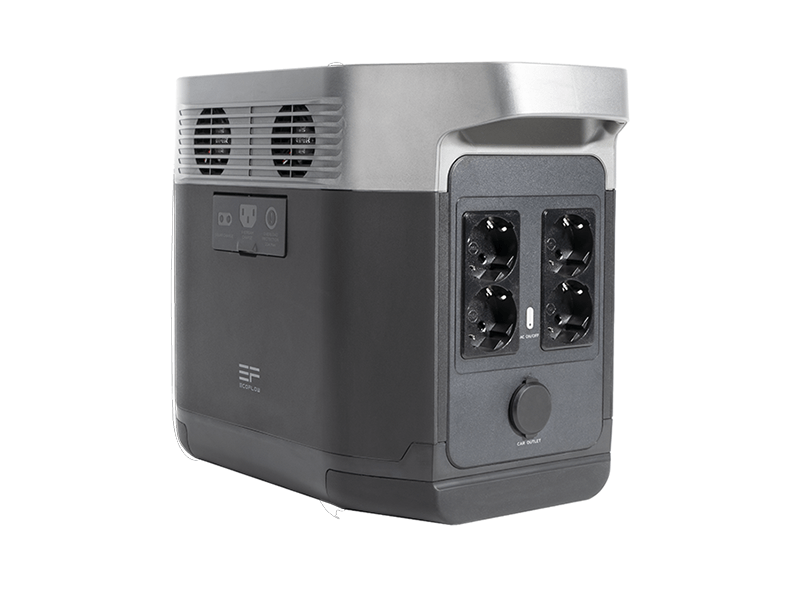 Color: black
Manufacturer: EcoFlow
Kross: Ecoflow Delta standard 1800W output and 1260Wh capacity
For Car: yes
Chargers: yes
For USB: yes
For SmartPhone: yes
Warranty: 24