REMOTE CONTROL
»

Panasonic

»

Panasonic DMW-SHGR1 Tripod Grip

»

(new)


Promoting stable and steady handling, the

Panasonic DMW-SHGR1 Tripod Grip

is a unique and intuitive way to stabilize select Lumix digital cameras. Functioning as both a handheld grip and tabletop tripod, this accessory connects to cameras via an integrated USB Micro-B cable and features built-in video rec, shutter release, and sleep buttons for grip-based camera control. Additionally, the camera's position can be adjusted via the integrated ball head.
Camera Compatibility
Lumix DC-G100
Lumix DC-GH5
Lumix DC-GH5S
Lumix DC-G9
Lumix DC-G95 / G90
Lumix DC-G85 / G80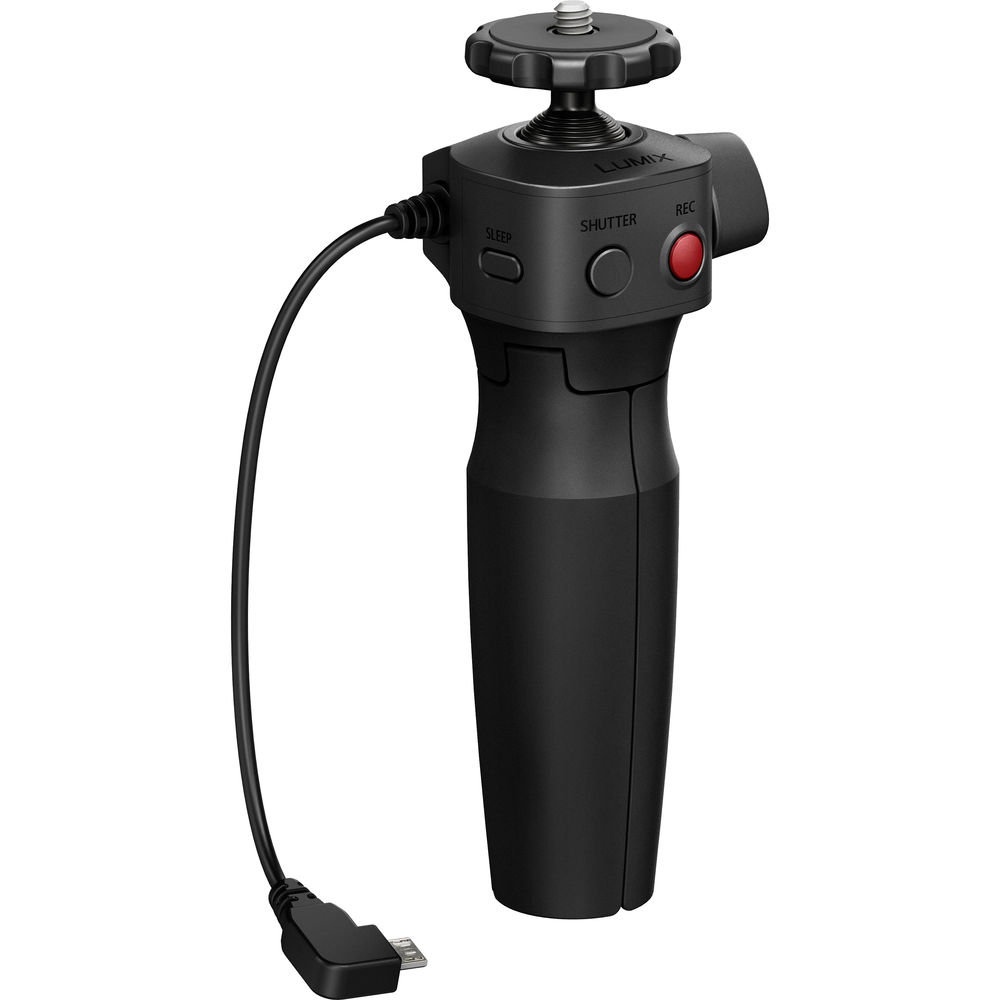 Manufacturer: Panasonic
Warranty: 12
Color: Black
Wireless Remote: yes
For Professionals: yes
For / To camera :: G80
For camera :: G80
Dimensions cm ( D x L ): 144.7 x 53.7 x 45.5 mm
Weight (gr.): 99