Сумка
»

LOWEPRO

»

Lowepro Pro Trekker BP 350 AW II

»

(new)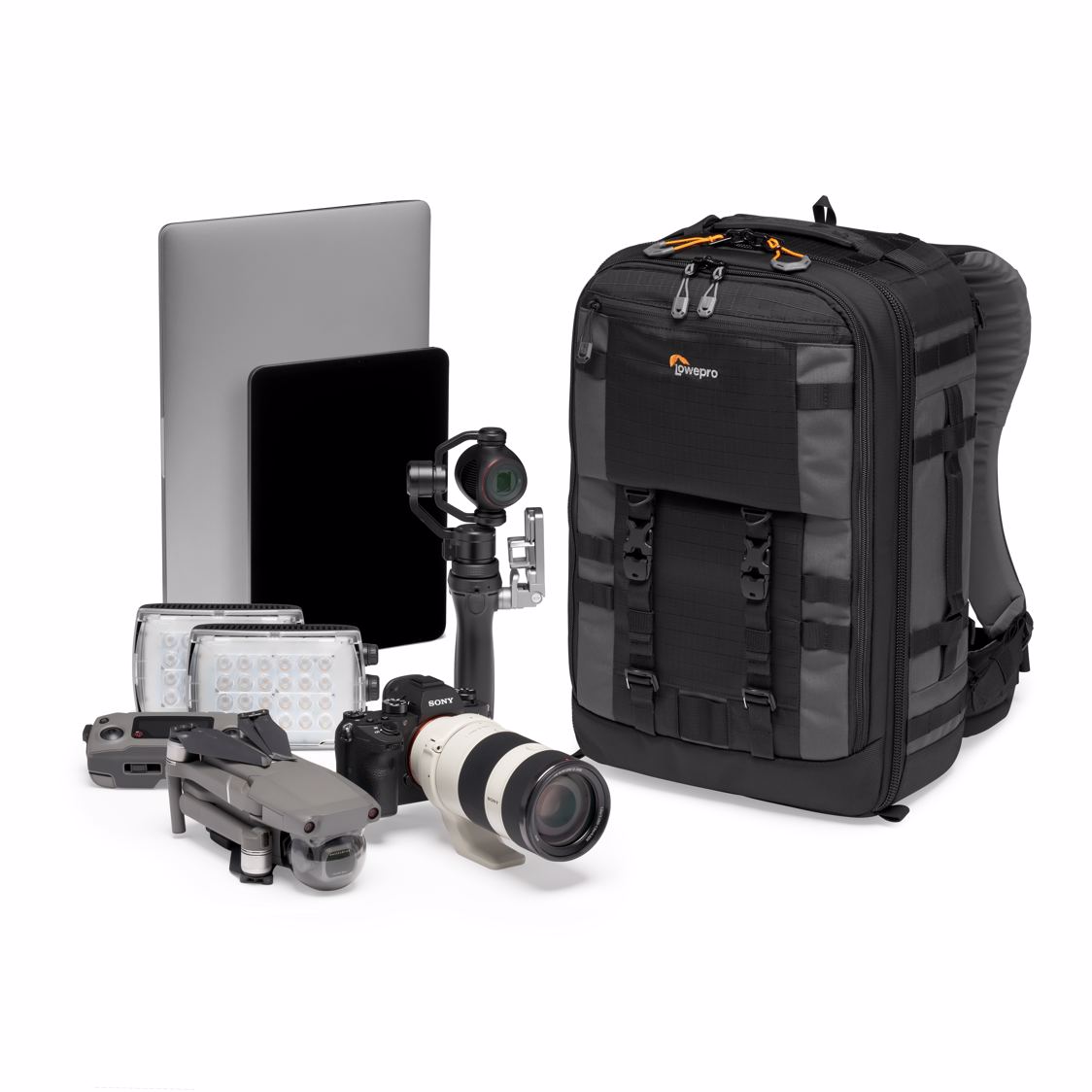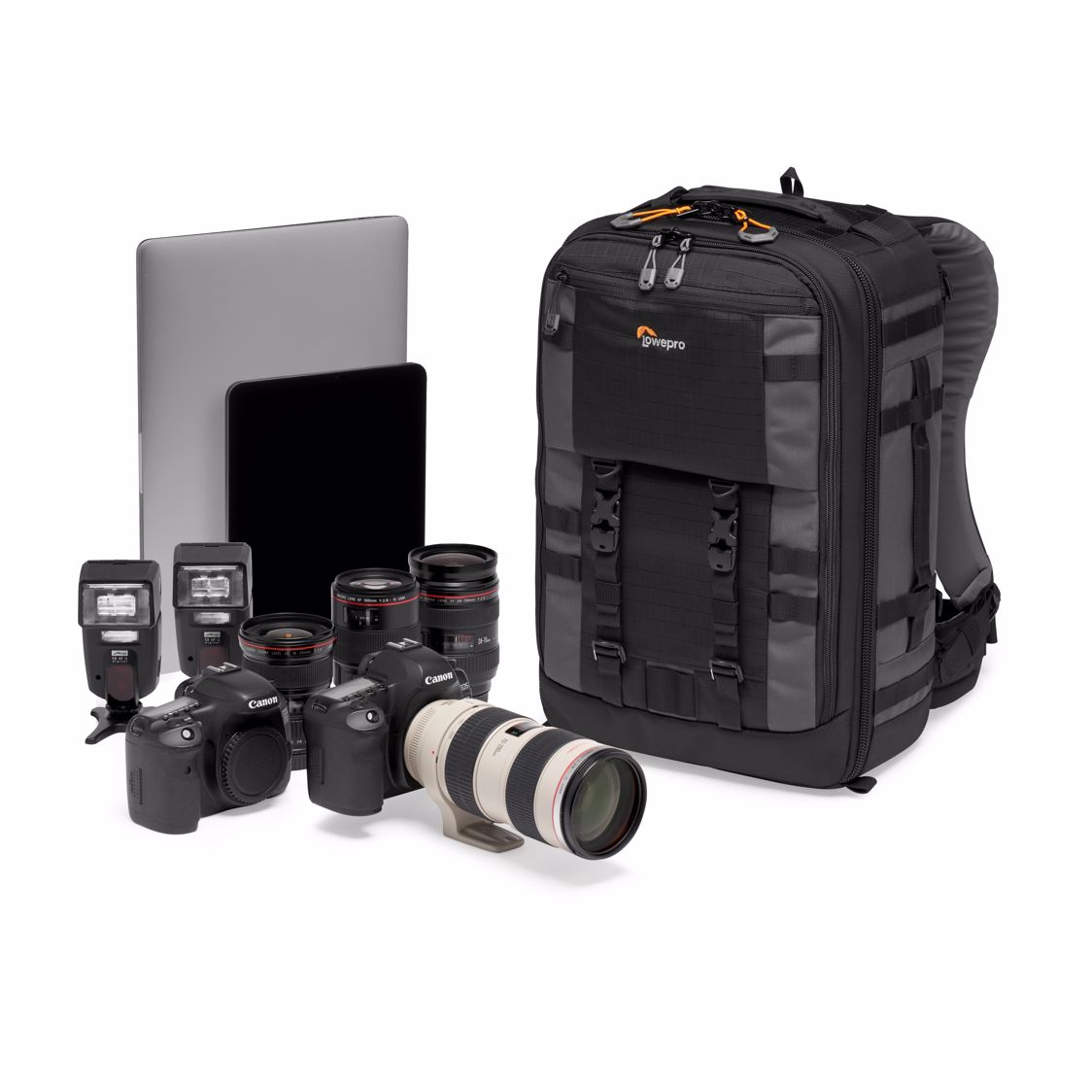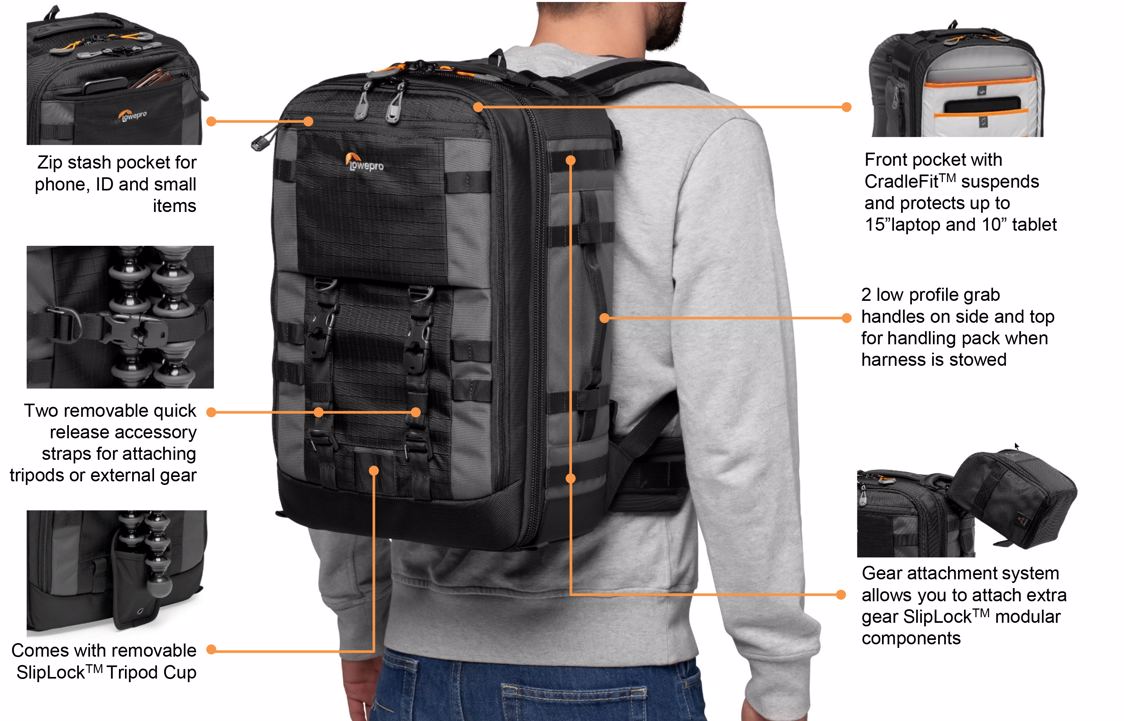 The Lowepro Pro Trekker BP 350 AW II is an adventure photo backpack that fits a standard DSLR or pro mirrorles camera equipment. Small enough to be carried on board even on regional aircrafts, this backpack is ideal for travelling!
Made of durable, high quality materials; Nylon 840D, polyester 500D Kodra and nylon 420D Ripstop.
Fits
1-2 standard full-frame DSLR (such as Canon EOS 5D) or pro mirrorless camera with up to 70-200mm f/2.8 lens attached + 3-4 additional lenses and/or a speedlight
15" laptop
10" tablet and smartphone
Small tripod
Accessories
Or for example: DJI Mavic drone & controller + gimbal.
Features
Harness stows in back panel for easy carry-on handling
Top and side grab handles for carrying pack when harness is stowed
Removable waist belt secures with velcro panel
MaxFit divider system for maximum capacity & snug protective fit
CradleFit sleeves for 15'' laptop and 10'' tablet
Side pocket zips open for water bottle storage
Included organizer gearbox for cables, batteries, filters, etc.
AW Cover for added protection from rain, snow and dust

320 x 250 x 480 mm
​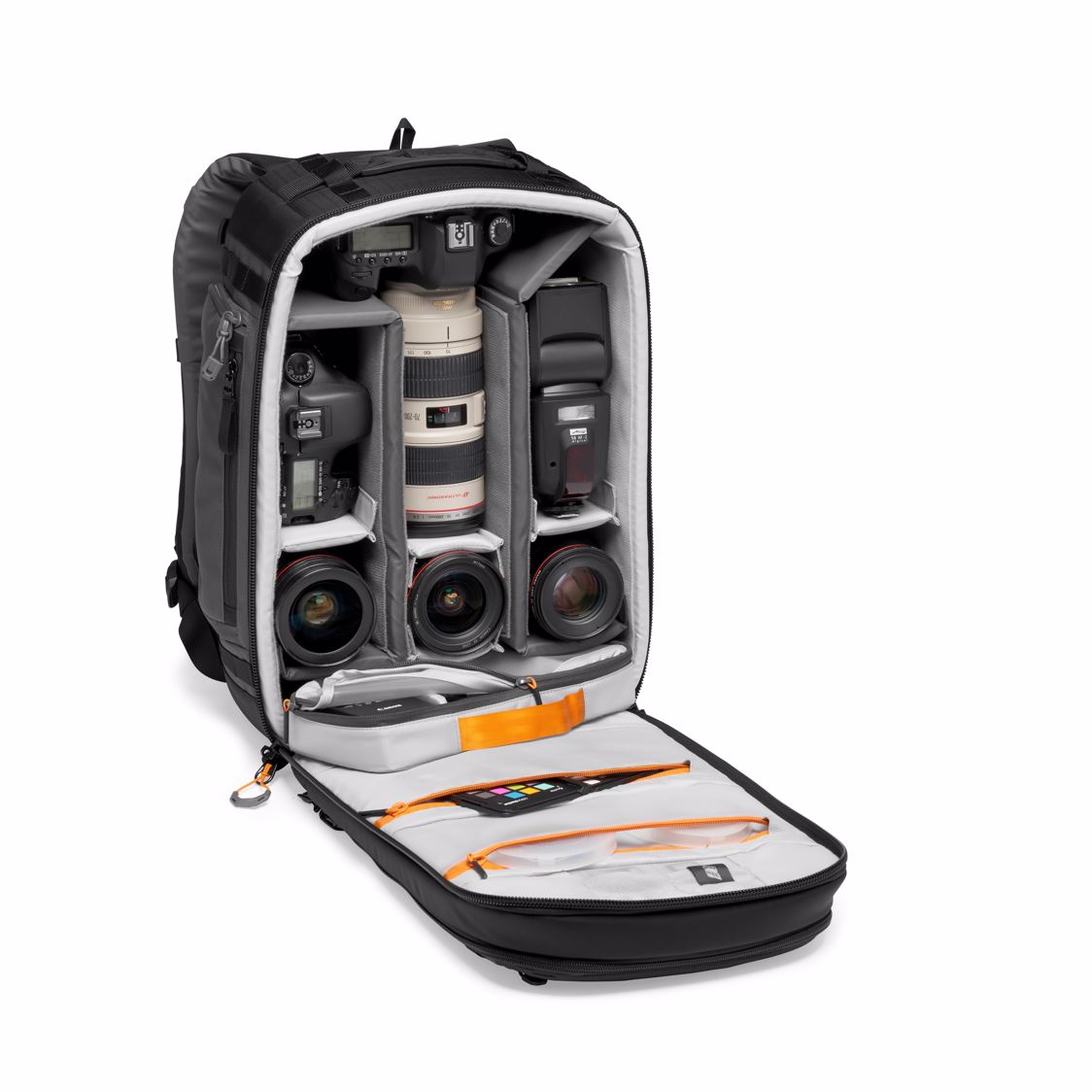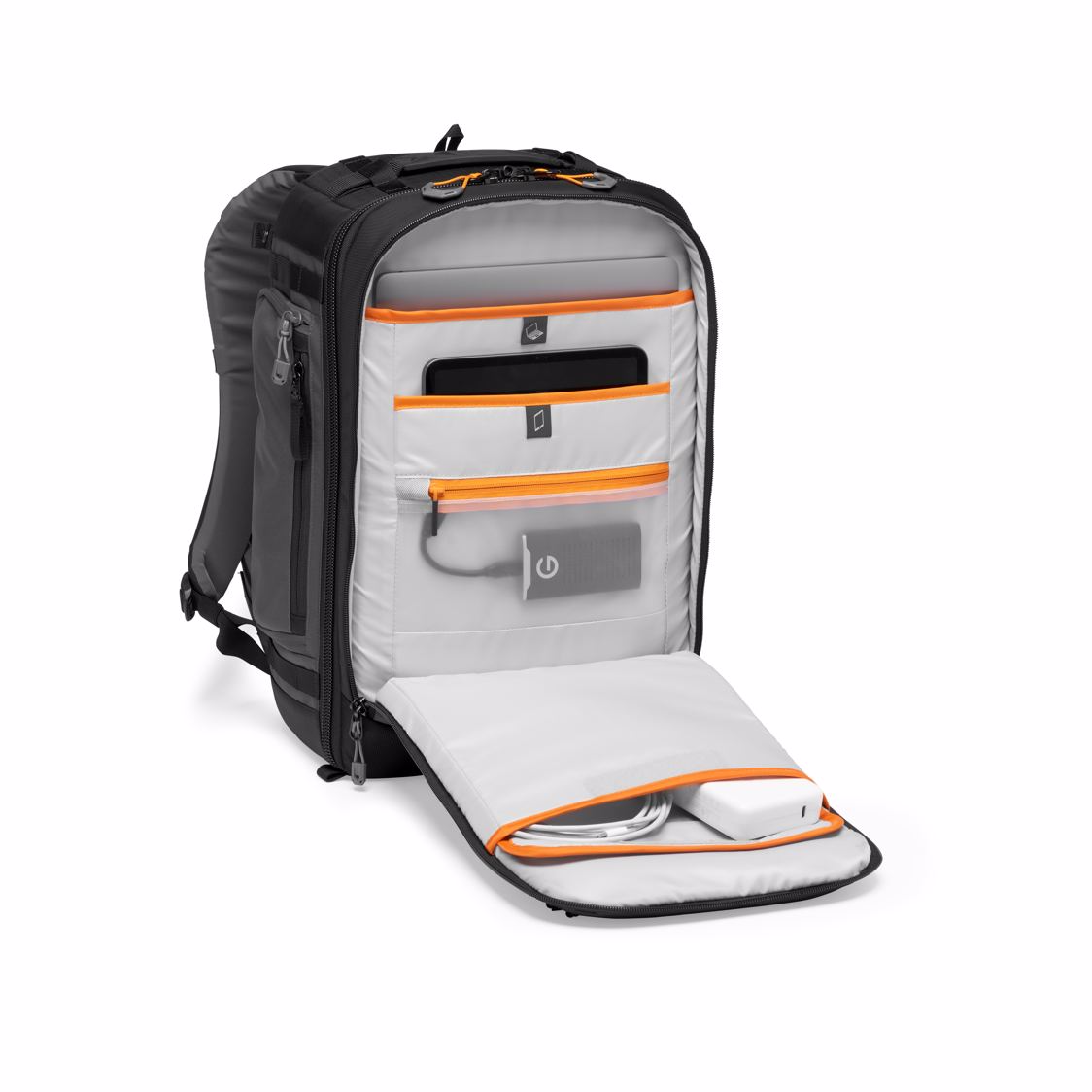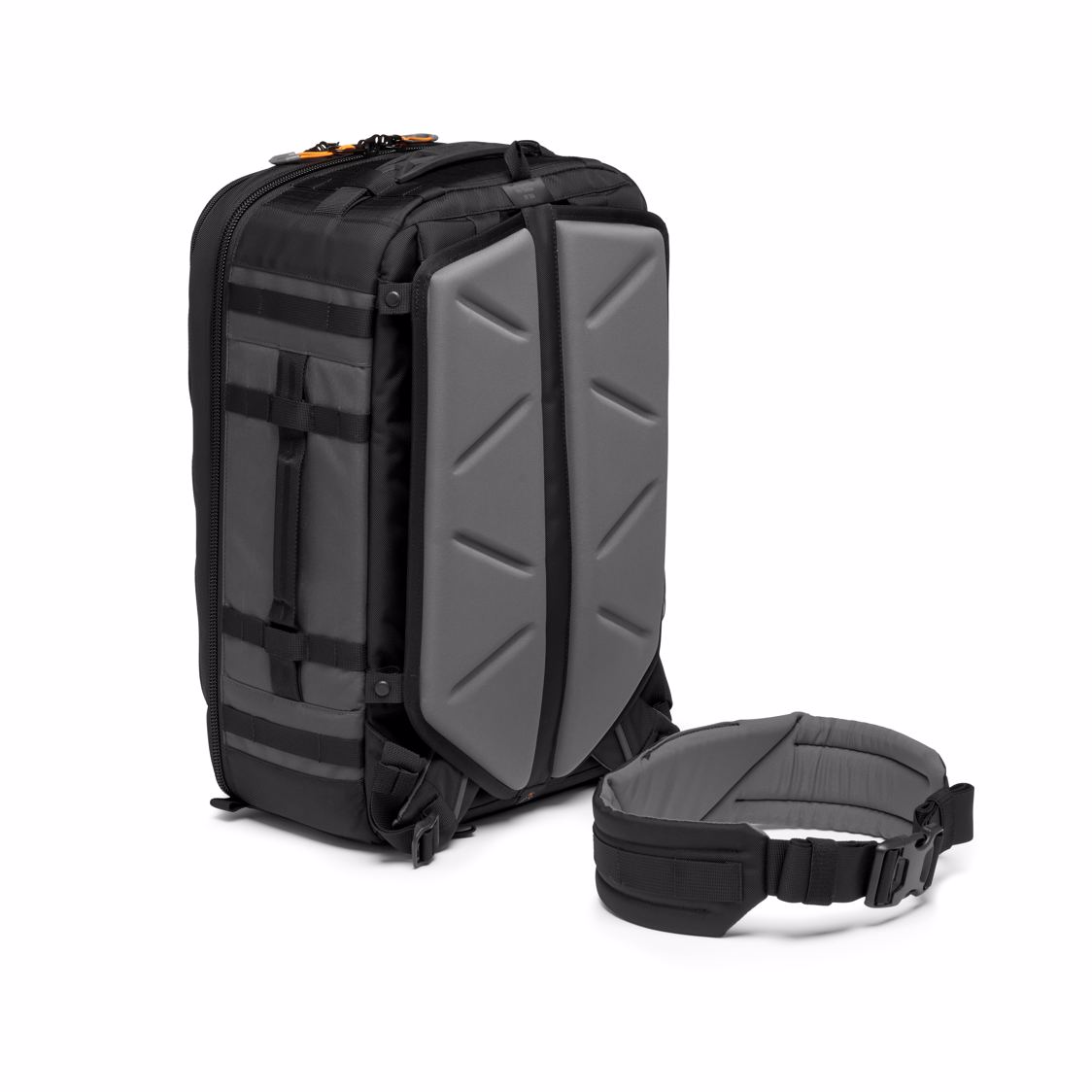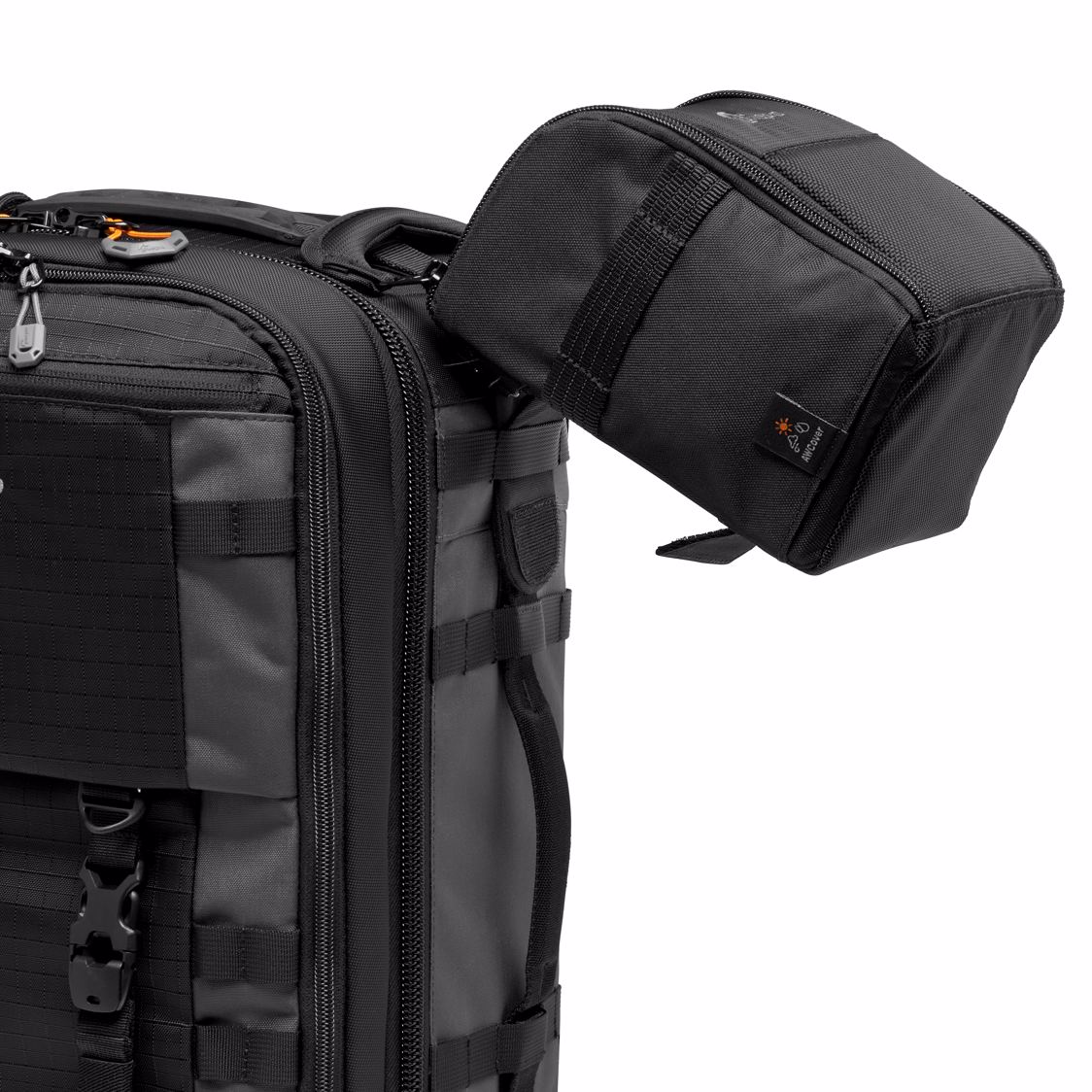 Размер: XXL
Цвет: black/grey
Материал: polyester
Пыле-влаго защита: yes
Гарантия: 24
Для профеесионалов: yes
рюкзак: yes