stabilizators
»

ZHIYUN

»

Zhiyun CRANE-3 LAB Handheld Stabilizer for DSLR

»

(new)

Zhiyun Crane 3 Lab is an advanced handheld stabilizer (gimbal) for video recording, built to be used with most system cameras and video lenses on the market. The robust rubber-coated handle provides excellent handling and the new L design allows you to either hold the stabilizer in a traditional upright position or switch to an ergonomic lower hand position. It makes it easier to shoot with a heavy equipment or from a low angle.
It's also possible to mount a mini tripod under the handle to get even better grip and stability when using the normal upright position. With Crane 3, you can easily find the best working position for all kinds of movie recordings!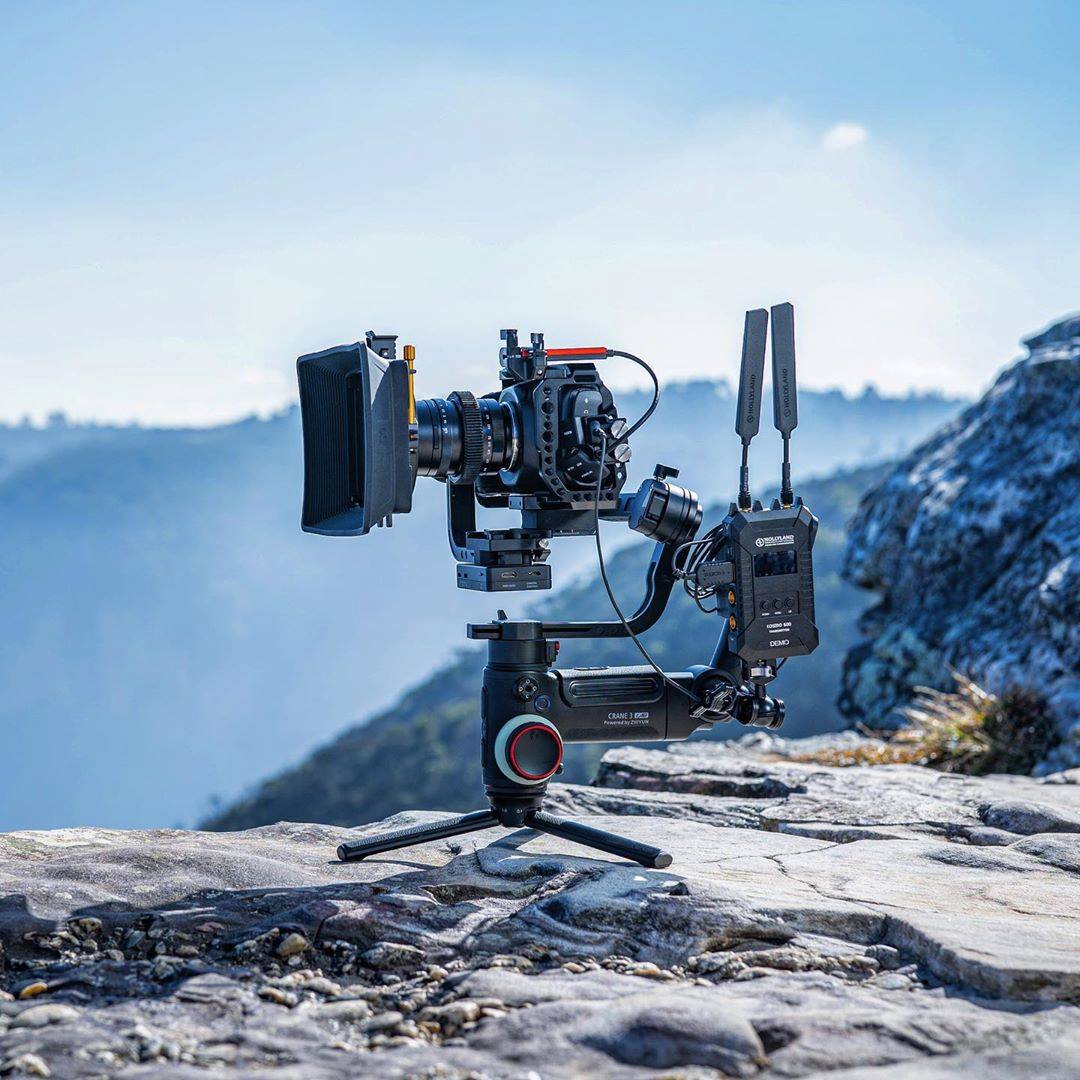 Strong, fast and long lasting


The high-quality motors have been further improved compared to Crane 2 and are now twice as strong, 1,5 times faster and at the same time noticeably quieter. They can now handle a camera equipment weighing up to 4,5 kg and the powerful rechargeable batteries can provide a runtime of 7,5 hours. The batteries are the same as used in Crane, Crane 2 and Weebill Lab (Model 18650) and are charged through the stabilizer's USB port. The charging time is only 4 hours.
Quick and easy balancing


Crane 3 Lab has a new balancing system with a latch on each axis. It allows you to lock certain axis while balancing another, which simplifies the handling. In addition, the current setting can be saved so that you can quickly start recording the next time you want to use the stabilizer.
Support for follow focus and zoom motors


The intuitive interface brings inspiration from airplane joysticks. The handle is equipped with easily accessible direct buttons and adjustment wheels as well as a clear OLED display showing connection status, battery level, stabilizer mode and multiple camera settings, allowing full control over every detail during the recording. In addition, Crane 3 Lab supports both Follow Focus and Zoom Motors from Zhiyun (accessories) and is equipped with separate wheels to control these features. The motors are connected via USB sockets into a module underneath the camera cradle.
Use your smartphone as a monitor and motion sensor


With Crane 3 Lab it is possible to create a wireless connection to a smartphone and use this as an advanced controller. With full HD (1080p) wireless video support, the phone acts as a real monitor that will help you compose the image and get an overview of important settings. Additionally, you can use the phone as a motion sensor to control the stabilizers movements in real time.
Go mode for action scenes


With a simple tap on the Go button, the camera and stabilizer are ready to handle extreme sports scenes. Here, the full potential of the stabilizer's all motors is released to cope with fast motion, like running or shooting from a moving car, bike etc. With Go mode, you can create as action-packed scenes as you wish!
Using the ZY PLAY app (available for iPhone and Android), Crane 3 Lab supports even more advanced features, including Panorama, Focus Timelapse, Motion Timelapse and Long Exposure Timelapse.
Important features
3-axis motorized image stabilization, capable of a payload up to 4.5 kg
Support for external follow focus and zoom motors (accessory)
Use a smartphone as a wireless monitor and motion sensor
Choose between two positions; upright or ergonomic underslung position
Easy-to-use control panel with direct buttons, adjustment wheel and OLED display
Faster and easier balancing with individually lockable axis
Go mode for maximum gimbal speed when shooting fast scenes
7,5 hours of runtime with built-in rechargeable batteries


Extended features with the ZY Play app
Whats included
1 x Zhiyun Crane 3 Lab camera stabilizer (gimbal)
3 x rechargeable batteries (Zhiyun 18650)
1 x charger
1 x mini tripod
1 x USB Micro cable
1 x USB Micro to USB-C adapter
1 st quick manual (english)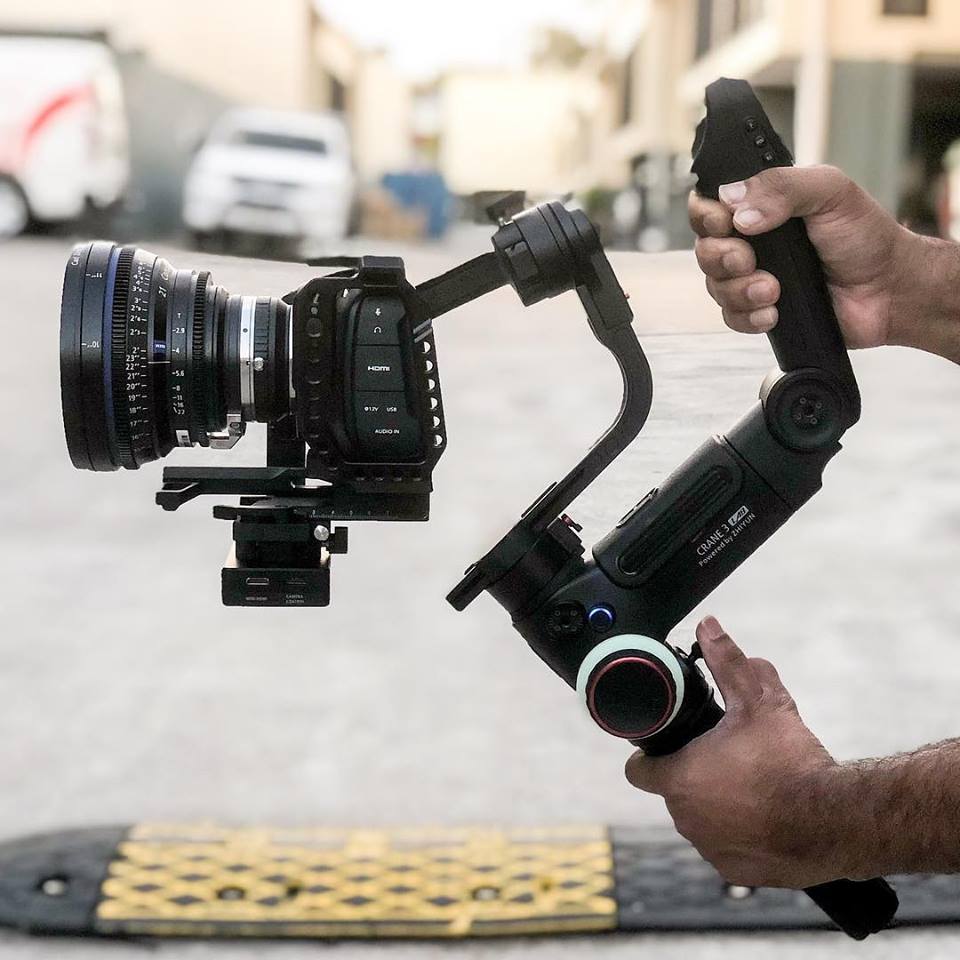 Krāsa: black
Profesionāļiem: yes
Ražotājs: ZHIYUN
Priekš video: yes
Gimbal tipa galva / Stabilizātors: yes
Garantija: 24
Priekš Kameram: yes
Video Rigs: yes