Monitor
»

FEELWORLD

»

FEELWORLD 7" 4K FW279S ULTRA BRIGHT SDI MONITOR

»

(new)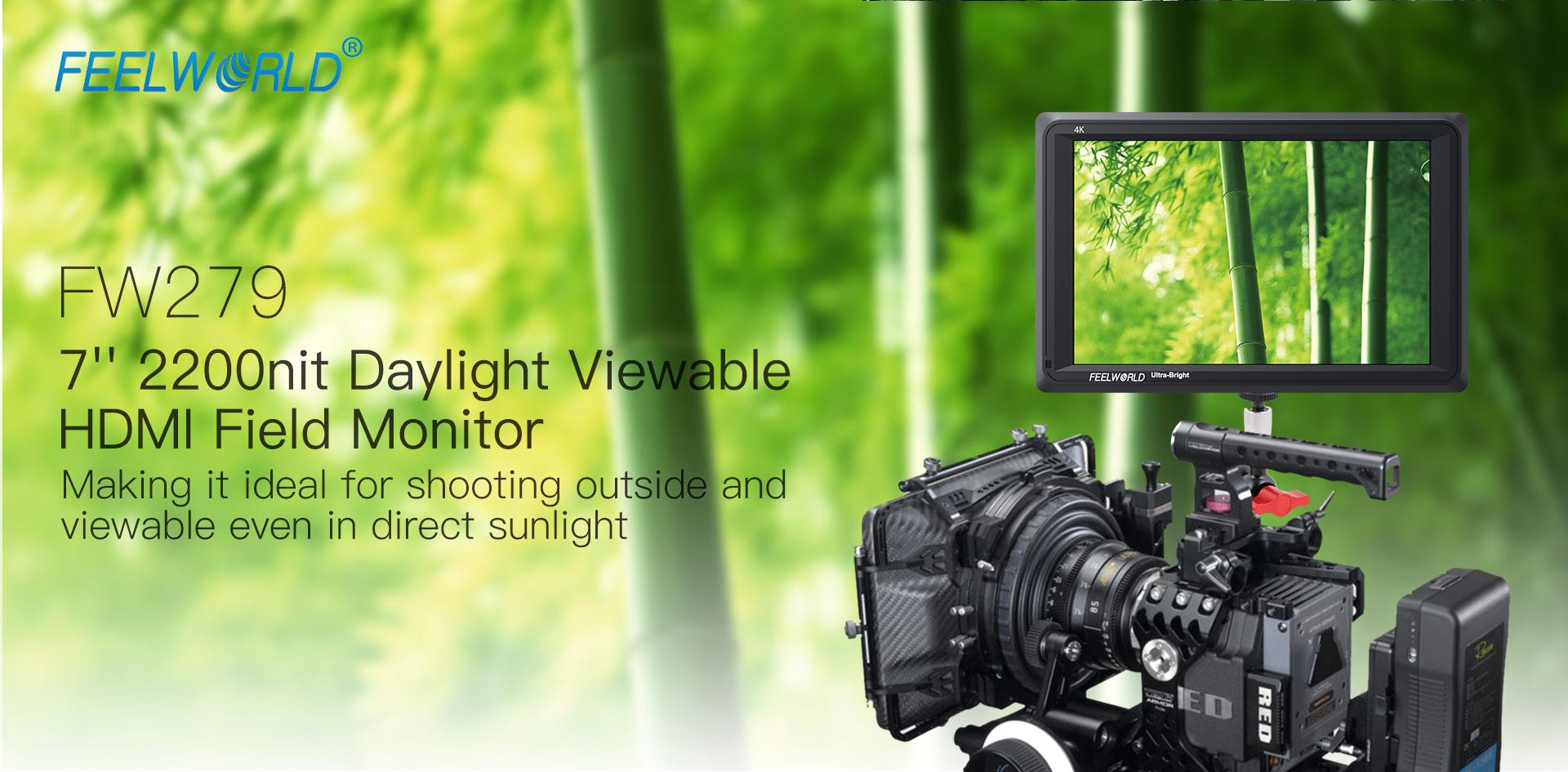 The Feelworld 7 "4K FW279S Ultra Bright SDI-HDMI Monitor has an 8-bit display with a resolution of 1920x1200, 323ppi pixel density, professional color calibration and delivers sharp images, regardless of the shooting conditions. Thanks to the wide angle of view of your entire film crew .
Clear display
The monitor has a brightness of 450 cm / m² and is clearly visible in various types of circumstances. The FW279S is therefore ideal if you shoot a lot in the open air. You hardly suffer from reflections. This monitor is, in addition to cameras, also extremely suitable for gimbals and Steadicams.
Simple and practical
The FW279S has a simple and practical design and is suitable for filmmakers, cinematographers, photographers and videographers who find the size and weight of a field monitor important. The monitor is easy to connect and easy to assemble.
Image Flip function
This monitor has 1/4 "mounting points on the bottom for mounting on your camera or rig. It can also be used on the head; you then set the Image Flip function to maintain the correct orientation.



Characteristics
7 inch SDI-HDMI fieldmonitor
1920x1200 resolution
High brightness
Versatile use
Lightweight and compact
Easy to assemble and connect
Various useful functions
Intuitive operation and menus
3G-SDI en 4K HDMI Loop-out
Included accessories
- Mini HDMI cable
- Sun canopy
- Hotshoe mount
- F970 battery plate
- Instructions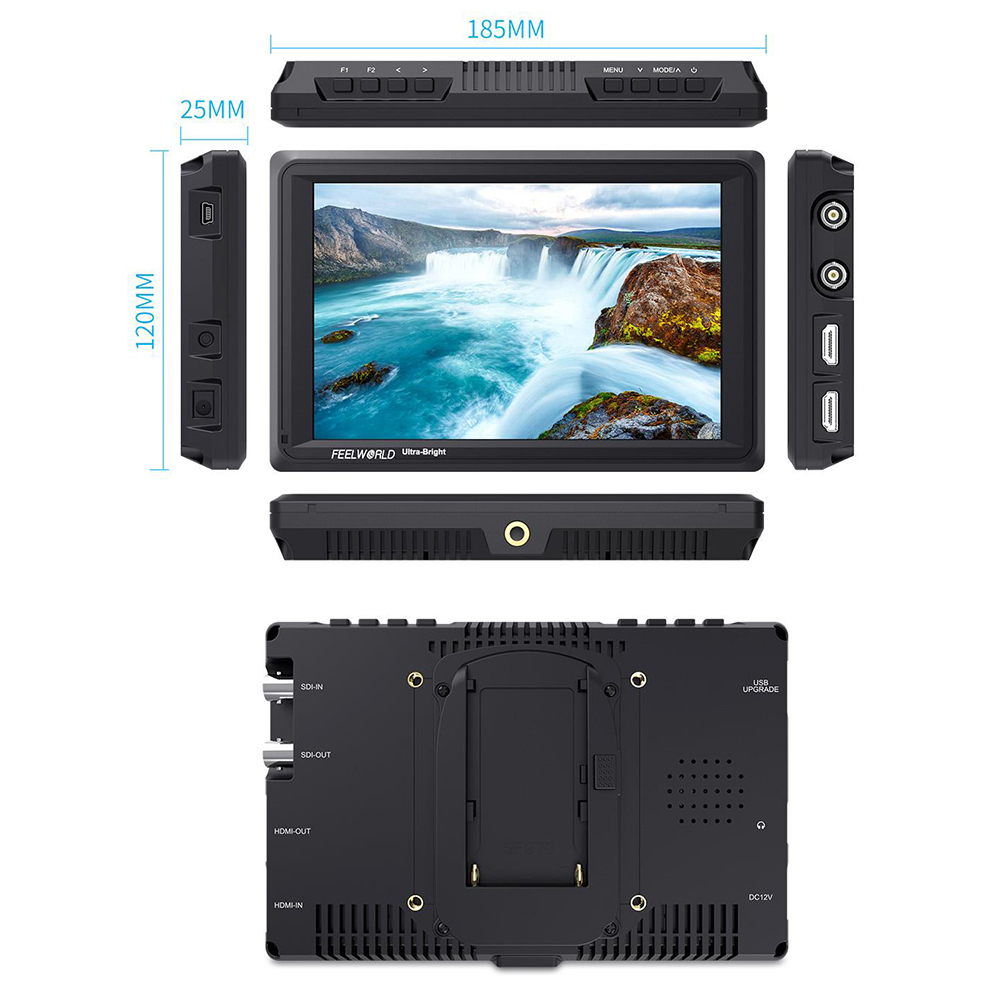 Krāsa: black
Garantija: 24
Displeja izmērs: 7"
Full HD: yes
4K: yes
HDMI: yes
Monitors: yes