Statīvs ar galvu
»

Sirui

»

SIRUI TRIPOD A-1205+Y-10

»

(new)
The SIRUI A-1205 tripod is an excellent all-purpose model with many useful features rarely found in other tripod systems. By using high quality materials and designing the leg tubes to have only a 3 mm difference in diameter, it is amazingly stable! It can extend to 149cm (including ballhead), while folding down to only 35,5cm! It weighs only 1,3kg (incl. Y-11 ballhead) and has a load range of 10kg.

The SIRUI A-1205 tripod has a unique leg mechanism that lets you invert the legs 180°. This allows the tripod to be folded significantly smaller than comparably sized tripods with conventional leg designs. Simply depress the leg angle lock and flip the legs 180°. An added advantage is that you can keep the ball head on, and it fits together in the included tripod case.

SIRUI tripods have an impressive list of features and conveniences. In addition to being a high quality tripod, one of the tripod legs can be converted into a monopod! This is really convenient when tripods are not allowed or when you're shooting in tight spaces. And by attaching the center column onto the monopod leg, you can significantly increase the height of the monopod.
The center column can also be detached and inverted for low angle or macro shooting.
Lightweight 8 layer 100% Carbon Fiber for added strength, increased load capacity and vibration reduction
Legs fold up 180

o

for extra compactness, the case can hold a ball head and tripod
Tripod leg converts to monopod. Center column can be attached for increased height
Technical Specs

| | | | | | | | | | | |
| --- | --- | --- | --- | --- | --- | --- | --- | --- | --- | --- |
| Series | Model | Material | Sections | Max leg thickness | Min height | Max height, non center column | Max height | Min lenght folded | Weight | Max load |
| | | | | mm | mm | mm | mm | mm | Kg | Kg |
| A-series | A-1205+Y-11 | Carbon | 5 | 25 | 260 | 1175 | 1490 | 370 | 1,3 | 10 |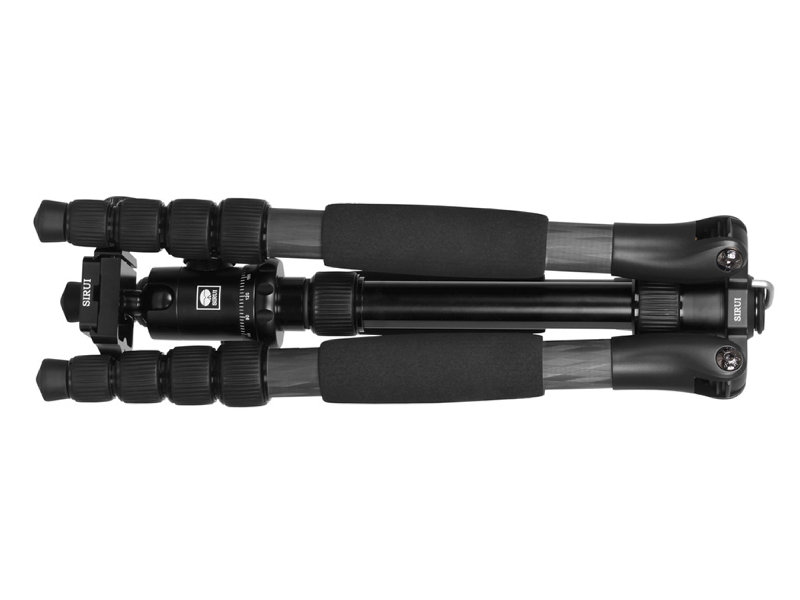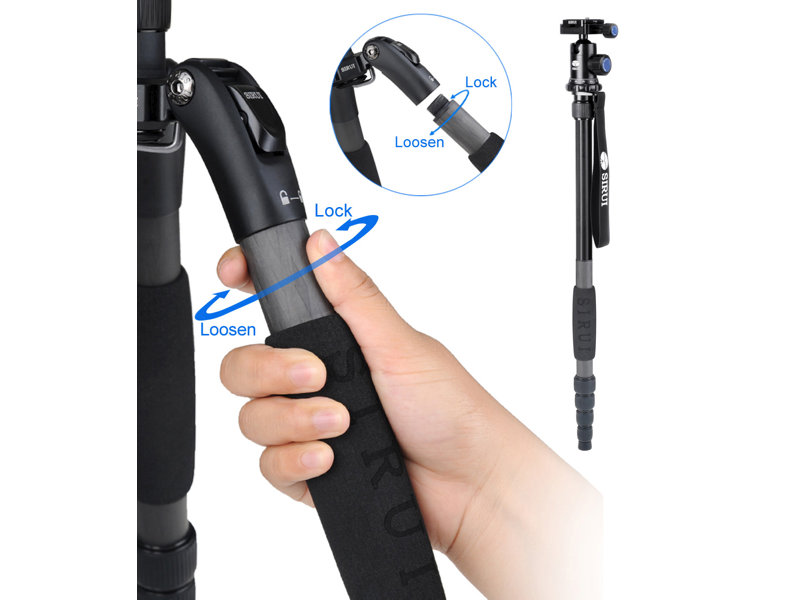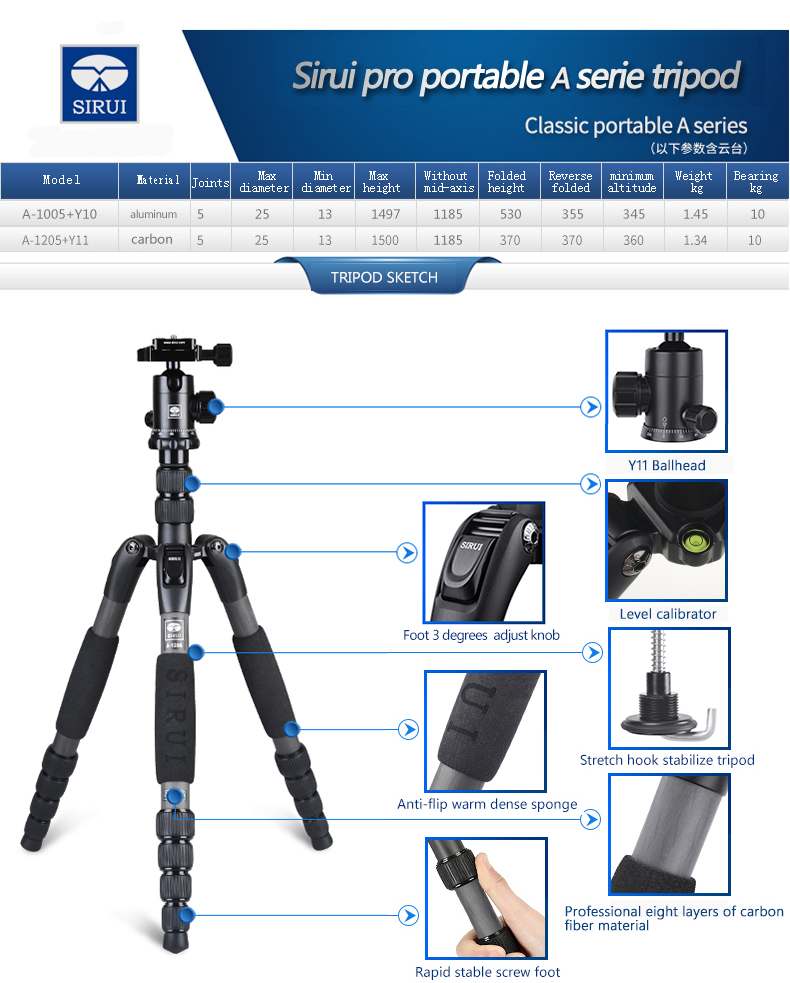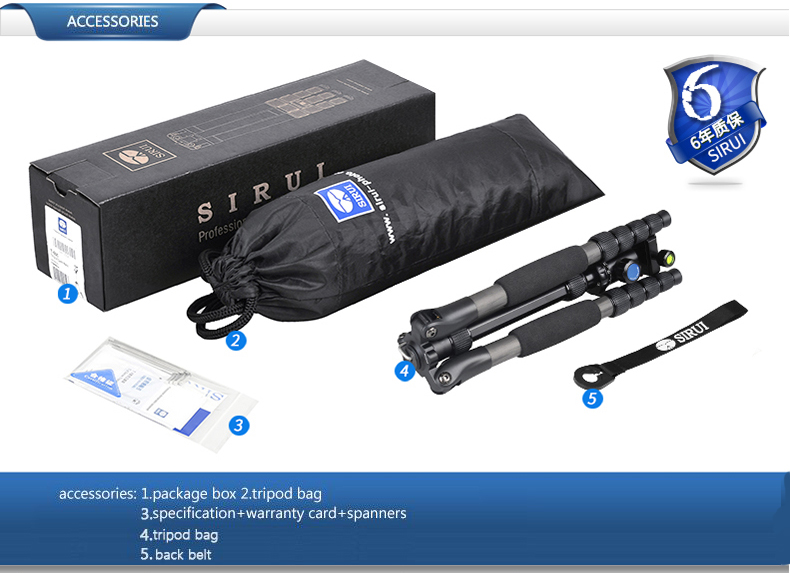 Materiāls: Carbon
Sekciju sk.: 5
Maks. Kāju resnums: 25
Min. augstums (mm): 260
Centrālās kolonnas maks. augstums (mm): 1175
Maks. Augstums (mm): 1490
Garums saliktā veidā (mm): 370
Svars (kg.): 1.3
Maks. Slodze (kg. ): 10
Komplekts (ar galvu): yes
Krāsa: Black
Profesionāļiem: yes
Ražotājs: Sirui
Noņemams monopods: yes
Lodveida galva: yes
Garantija: 24