Mugursomas
»

LOWEPRO

»

LOWEPRO ProTactic BP 350 AW II

»

(new)


The

Lowepro ProTactic BP 350 AW II

is the exceptionally adaptive second generation of this high-performance backpack series. It expands upon the line's rugged versatility and armored protection with a more adaptive interior and has four access points (top, body and both sides) so you are always prepared to capture the shot.
FormShell, a lightweight yet sturdy, composite-shell construction delivers superior impact protection while the All Weather AW Cover can be used to keep the backpack dry in the most adverse weather conditions. And to make the pack more comfortable to carry for longer periods, the ActivZone back panel provides superb padding and ventilation.
A CradleFit compartment at the back holds a 13" laptop and modular exterior attachment points plus a convertible utility belt adds to this bags awesome capability.
Included with the bag are a SlipLoc utility pouch, water bottle holder, tripod cup and Quick Straps.
Fits

1-2 standard DSLRs (also full frame), one with 24-70mm f/2.8 lens attached, 8 lenses or speedlights, DJI Mavic, Osmo or 360 camera. Plus a 13" laptop.
About ProTactic series

The Lowepro ProTactic photo backpacks are made for demanding photographers in need of a highly protective storage and carrying solution that can be easily adapted to an evolving photo equipment.
Important features
Rugged and versatile photo backpack for DSLR equipment

Highly adaptive interior

CradleFit compartment for 13" laptop

Four access points

Pro-grade protection for your valuable cameras and lenses

Modular exterior accessory attachment system

Removable waist-belt doubles as a utility belt

ActivZone back panel provides comfort and support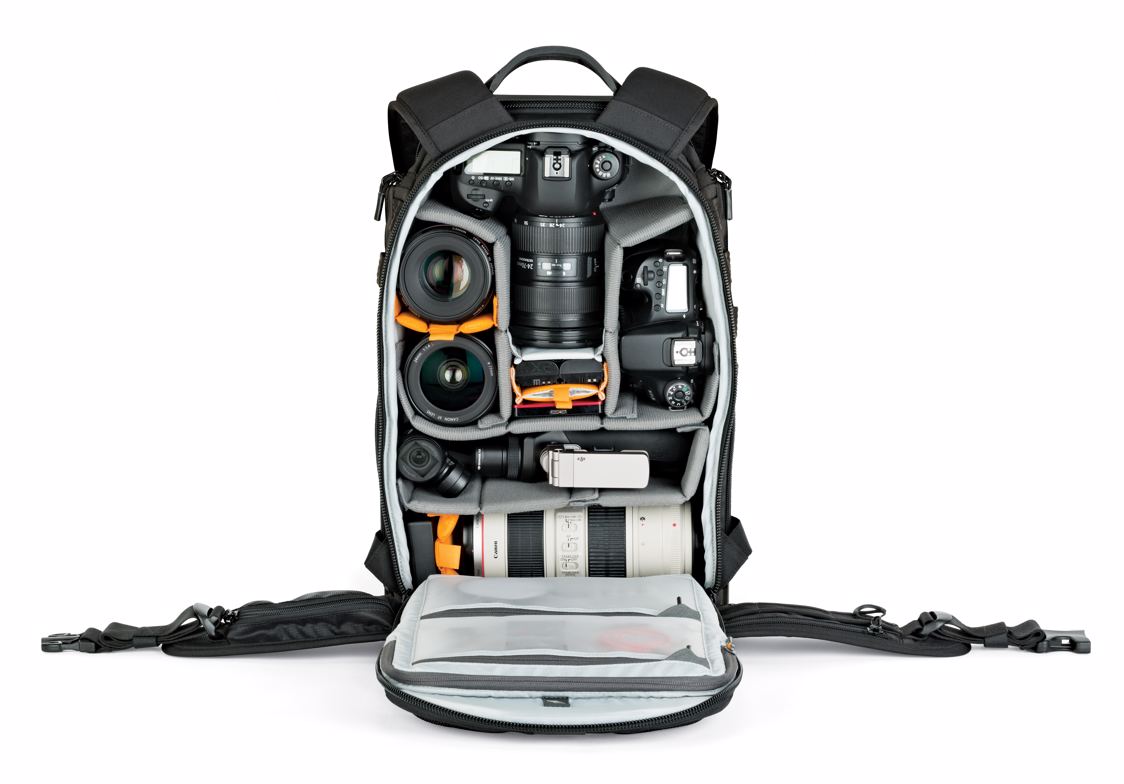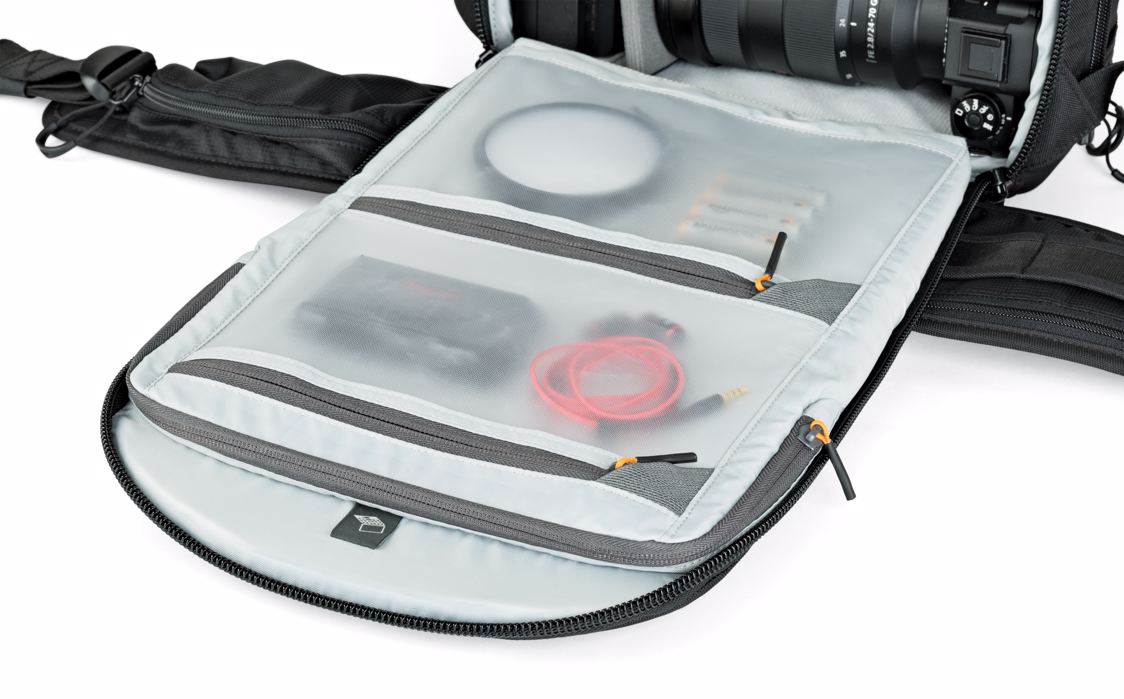 All Weather Jā
Somu Veidi ProTactic
Warranty 10 year(s)
Krāsa Melna
Svars (g) 2222 g
Izmantošanas Jomas DSLR
Ārējie izmēri (DxWxH) (mm) 300 x

180

x470 mm
Iekspuses Platums (mm) 400
Iekšpuses Augstums (mm)125 mm
Iekšpuses dziļums (mm) 260 mm
Izmērs: XL
Krāsa: Black
Materiāls: polyester
Laikapstākļu aizsardzība: yes
Garantija: 24
Profesionāļiem: yes
Mugursomas: yes