Soma
»

F-STOP

»

F-STOP Tilopa v3 Nastartium

»

(new)
The versatile F-Stop Tilopa is perfect for photographers who use a lot of equipment one day and travel a lot. The Tilopa is sturdy, versatile and smart design with extra pockets. Besides two comfortable straps over your shoulders the backpack has a strap with a quick closure on your chest for added stability.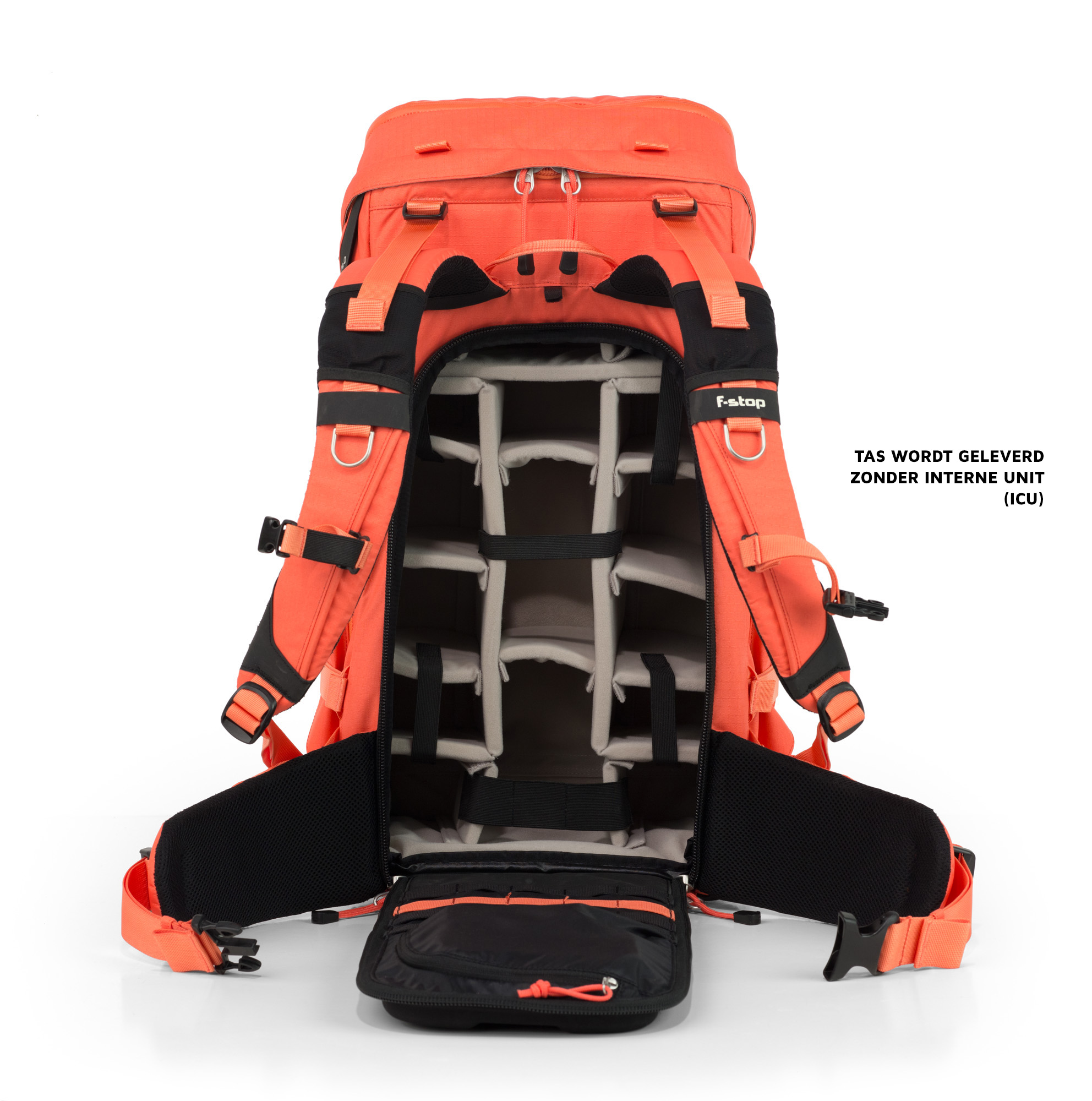 The Tilopa offers you can carry a lot of extra weight fast access to your equipment and thanks to its internal aluminum frame. At the back, the bag filled with soft, breathable material. Apart from your camera and lenses offers Tilopa space for water, food and other personal material. In addition to a loop for a tripod and a front pocket for attaching a tripod you can bring a laptop up to 17 "wide. The backpack has four attachment points for ICUs and ten anchorages gatekeepers, which can be attached to the bag extra accessories.
You need an ICU of F-Stop to share in the purse for your own needs. The backpack is compatible with different F-Stop Pro ICU's. Besides gatekeepers, there is also an optional rain cover available. The rain cover can store the bottom of the bag in a dedicated box. For ICU and any other accessories you can look under the "Accessories" tab.
- Fast access and many extra compartments
- For those who want to carry a lot of equipment traveling
- Bring More thanks to a strong internal aluminum frame
- Comfortable shoulder straps and a belt across the chest
- Made of high quality materials
- Many optional accessories available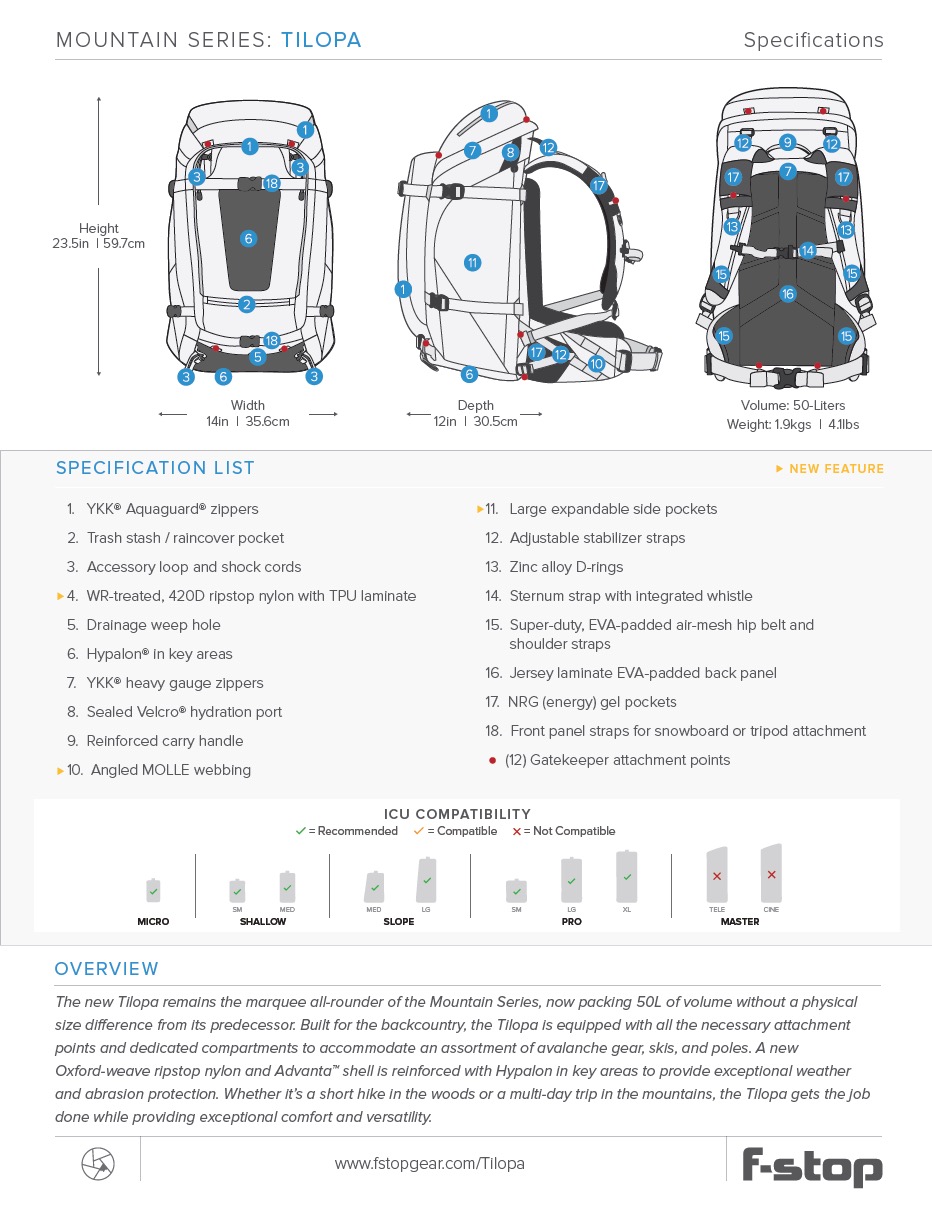 - 50 liter
- 1,9 Kg
- Aluminum frame
- Dimensions (BxHxD): 35.6 x 59.7 x 30.5 cm
EAN Code: 811494010105
Izmērs: XXL
Krāsa: blue
Materiāls: polyester
Laikapstākļu aizsardzība: yes
Garantija: 24
Profesionāļiem: yes