Akumulatora turētājs
»

Panasonic

»

Panasonic DMW-BGG9 Battery Grip for G-9

»

(new)
Extend shooting time and enjoy a more comfortable grip with vertical compositions with the Panasonic DMW-BGG9 Battery Grip for the Lumix DC-G9 mirrorless camera. It holds a DMW-BLF19 battery in addition to the one stored in the camera body, effectively doubling the battery life. Also, it offers a vertical position shutter release button as well as standard control buttons, including a joystick, to make operation much smoother in portrait orientation. Additionally, it is splashproof, dustproof, and freezeproof to 14°F, which matches the durability of the camera.
136.1 x 46.3 x 75.5 mm / 254 g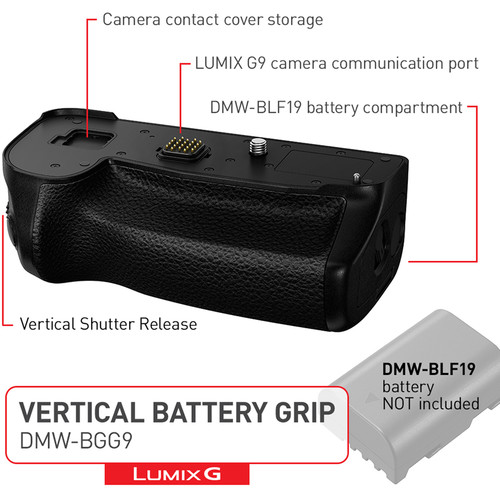 Accepts one DMW-BLF19 battery pack and works in addition to the battery located inside the camera.
Battery life is improved to approximately 780 images with the monitor and 750 images with the viewfinder. In the Power Save LVF mode this is further increased to 1500 images.
Operation buttons include an on/off switch, shutter button, joystick, AF/AE lock button, white balance button, ISO sensitivity button, exposure compensation button, front dial, and rear dial.
A splash, dust, and freezeproof construction matches that of the camera and ensures proper operation in less-than-ideal conditions within a temperature range of 14 to 104°F.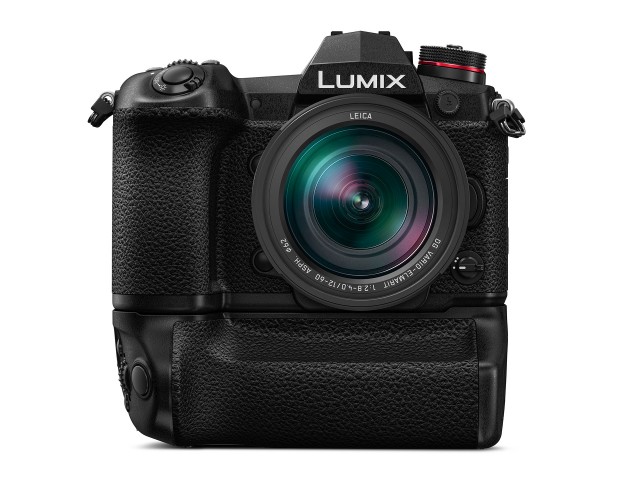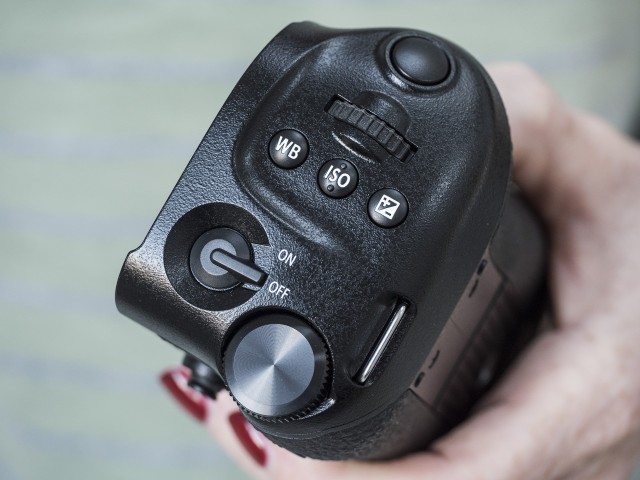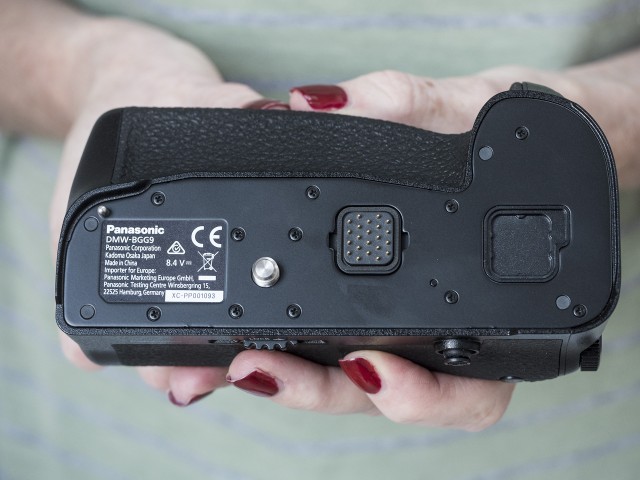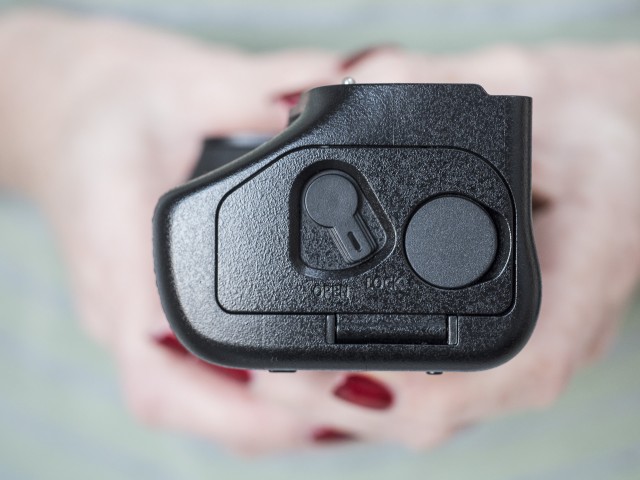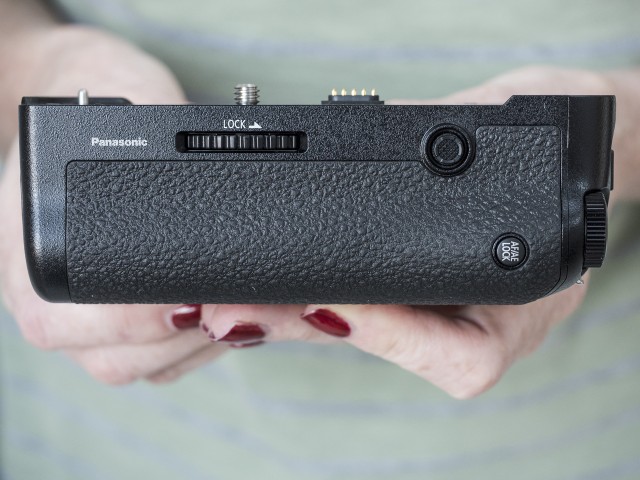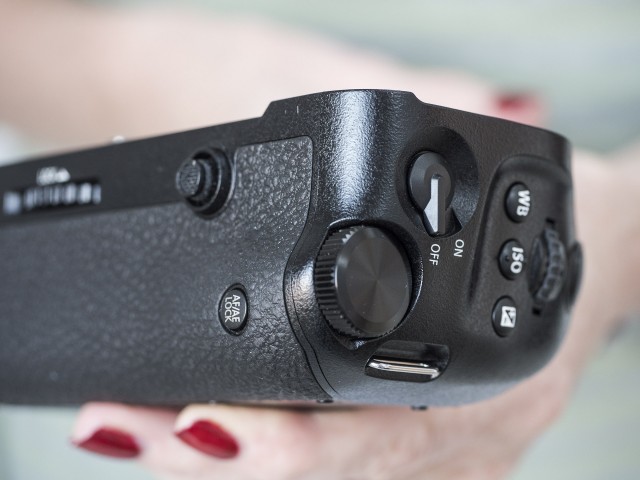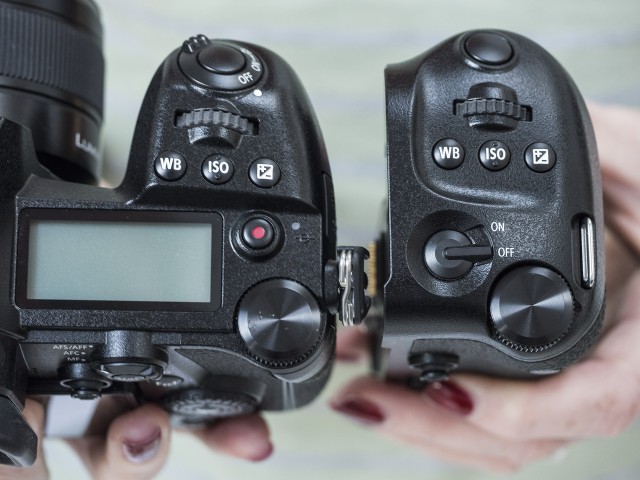 Piemērots:: Panasonic
Krāsa: black
Ražotājs: Panasonic
Kross: G-9
Garantija: 12
Paredzēti kameru:: G-9
Savienoajma ar originalo lādētāju: yes