atmiņas kartes
»

DELKIN

»

DELKIN MICROSD POWER 64 GB V90 2000X R300/W250 U3 UHS-II

»

(new)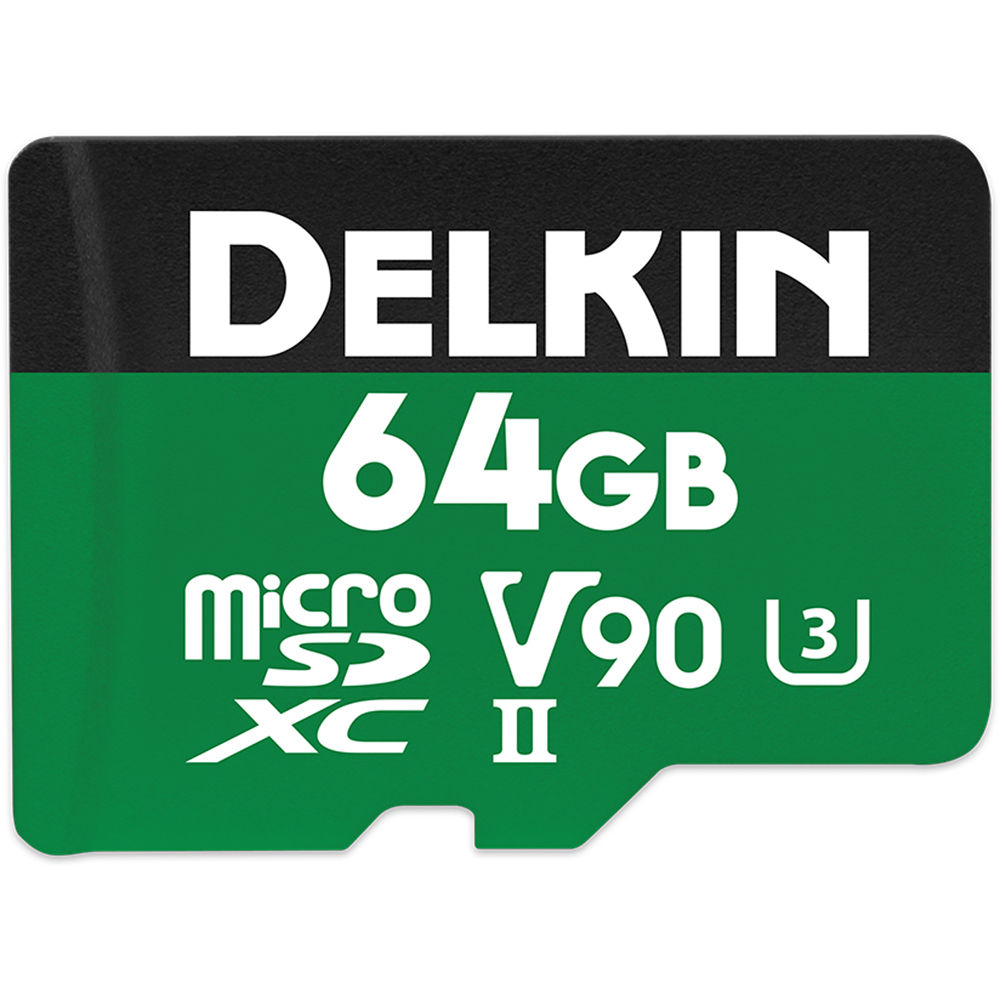 Supports Demanding Cinema Modes Rated Video Speed Class 90 (V90) and utilizing two rows of pins, the Power microSD card boasts recording speeds of up to 250 MB/s for uninterrupted 8K, 4K, 3D, HDR, 360°, and high-speed video capture. The card guarantees a minimum sustained write speed of 90 MB/s, allowing for simultaneous multi-file recording and ensuring that data is written swiftly and safely to the card. It is also capable of capturing high-resolution time-lapse photography, HDR (high dynamic range) photos, and continuous-burst shots.
Streamlined Workflow Capable of offloading data at speeds reaching up to 300 MB/s, the Power microSD card ensures a quick and efficient data transfer from card to computer for immediate access to your files and faster post-production start times. This is well-suited for photographers and videographers who need to quickly unload large amounts of data and get back to shooting.
Includes UHS-II SD Adapter Each Delkin microSD card comes with a full-sized UHS-II SD card adapter, enabling you to use your card in a DSLR, camcorder, point-and-shoot camera, and most other SD-compatible devices. Simply slide the microSD card into the adapter and you are ready to go.
Durable Design & Lifetime Warranty Built to endure strenuous shooting environments, the Power SD card is durably designed to be waterproof, shockproof, and x-ray proof. In addition, the card also utilizes built-in error correction and wear leveling to help ensure data integrity and a long lifespan. Each card is furthermore backed by a Lifetime Warranty and Delkin's American-based customer support team.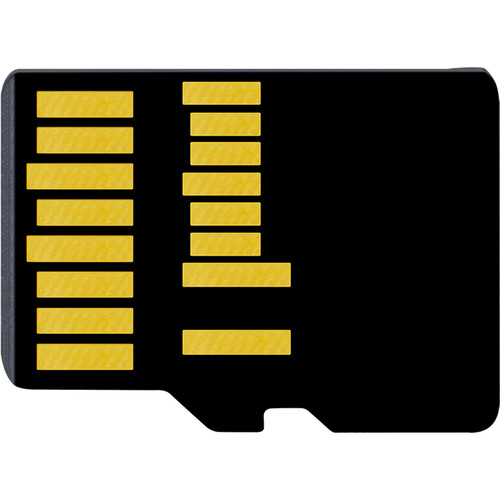 Kartes tips: microSD
Atmiņas apjoms GB: 64
Kartes veidi: 10
UHS - I/II: UHS-2
Mb/s: 300/250
Speed-x: 2000
Profesionāļiem: yes
Ražotājs: DELKIN
Ar karšu lasītāji: yes
Garantija: 24
UHS-II: yes
U3: yes
V90: yes