Mitrās KIT
»

VSGO

»

VSGO Optical Cleaning Kit PRO

»

(new)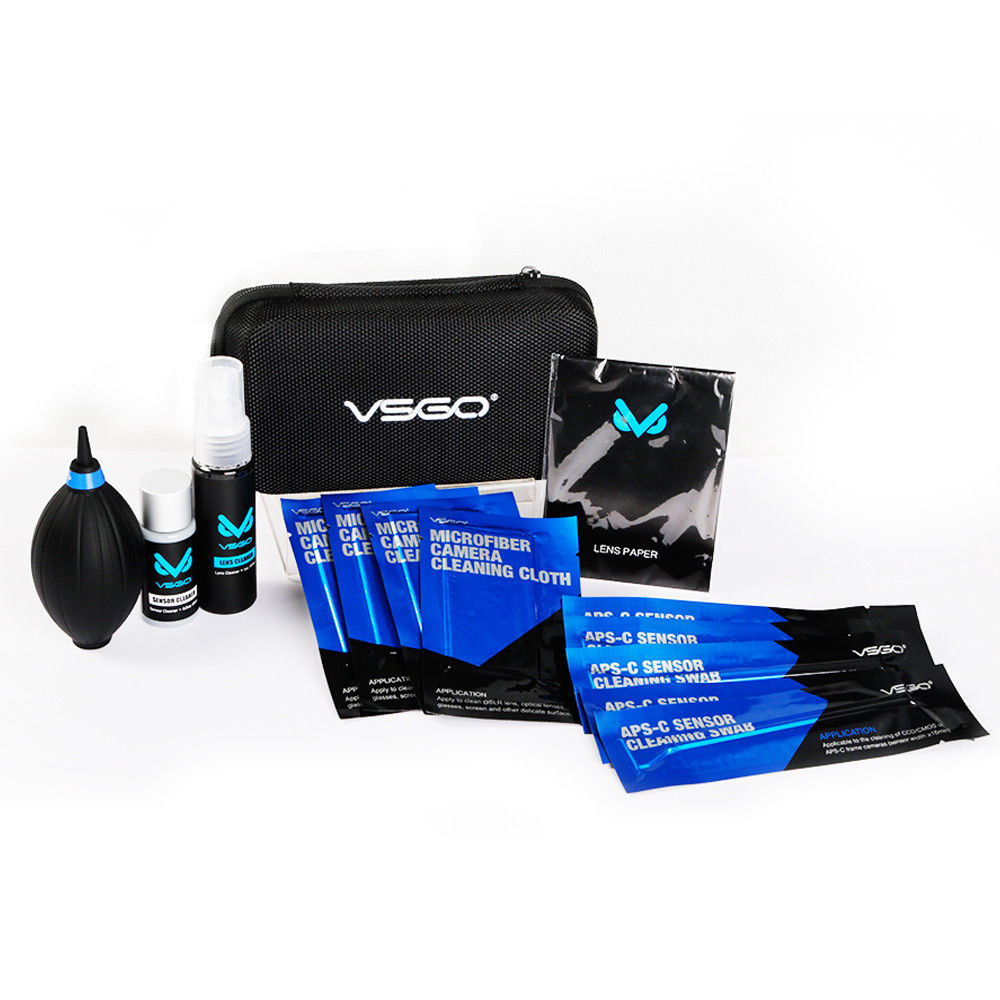 As any professional photographer knows, even a single speck of dust can
ruining a whole photo series on the sensor or a spot on the lens.
With this set you get everything for professional and thorough cleaning
their APS-C / DX SLR camera.
With the VSGO Design bellows you gently and effortlessly remove dust particles from
Camerabody and lens.
While the brush side of the lens pen also clears your camera of dust
The cleaning head is used to remove small impurities quickly
on your lens.
More persistent stains on the front lens of the lens can be packed with the ones individually packaged
Cleaning cloths are removed without running the risk of scratching them.
If there is dirt on the CMOS sensor of your SLR camera, it will fit
Sensor Swabs made to the size of the sensor: thanks to their special
Cleaning Solution easily remove contaminants on the sensor without it
damage or leave a residue.
The Swab is equally suitable for the cleaning of sensors with and without
Low pass filter.
All parts of the set are individually packed and can be included in the delivery
Safekeeping storage bag.
Aquatube
- 1x compact hand bellows
- 6x APS-C Cleaning Swab (16mm wide)
- 4 x vacuum-packed wet wipes
- 4x Vacuum Packed Camera Cleaning Wipes (10x10cm)
- 1x Lens pen
- 1x 30ml cleaning spray with paper (display, filters, lenses etc)
- 1x 15ml sensor liquid cleaner (camera sensor, filters, lenses etc)
- 1x Practical storage case