Flash trigger
»

GODOX

»

GODOX X2T TRANSMITTER for Sony-MIS

»

(new)
The trigger features 5 dedicated group setting buttons on top and 3 function buttons on the back that allow photographers to make adjustments quickly — by comparison, the X1T featured fewer buttons and required more adjustments to be made through the display.
The dial on the device has been moved to a lower position on the bottom left-hand corner, allowing more of the back to be used for the larger LCD panel.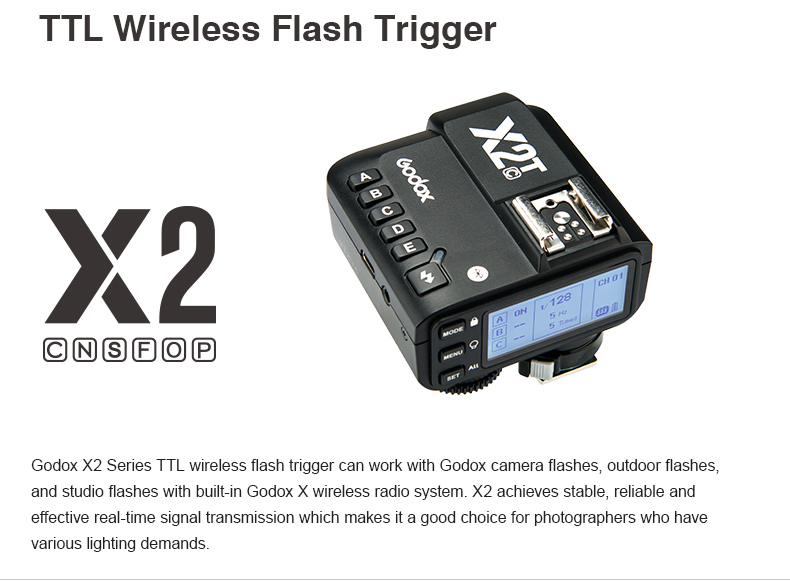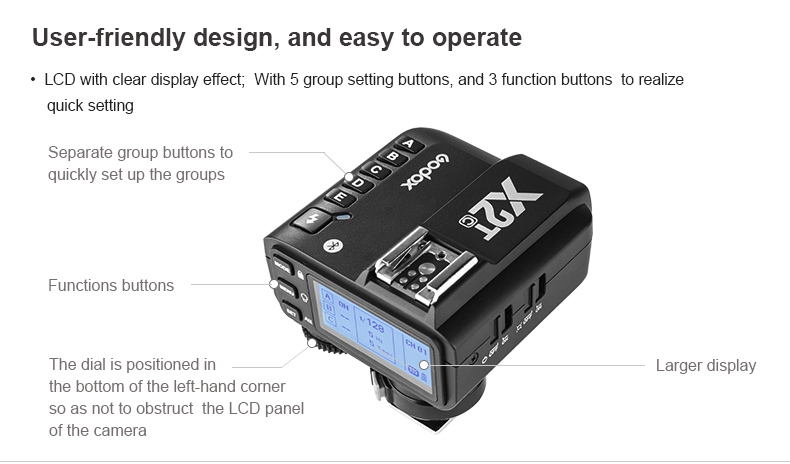 Godox has introduced Bluetooth support in the X2T. Photographers can use iOS and Android smartphones and tablets to connect to the trigger. Then, using the GodoxPhoto app, you'll be able to control flash mode, power output, modeling light mode, the beep, and more, all from your smart device.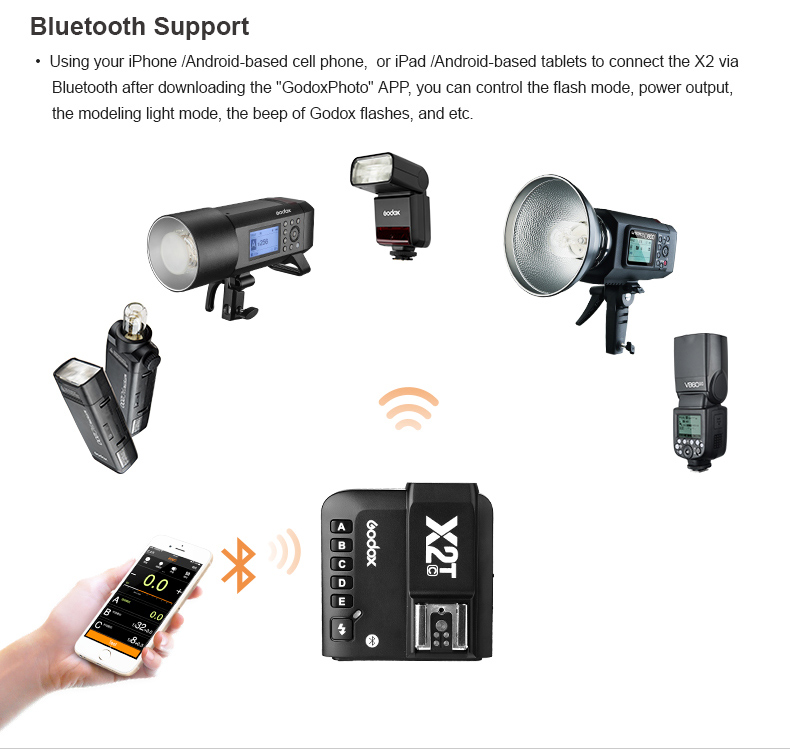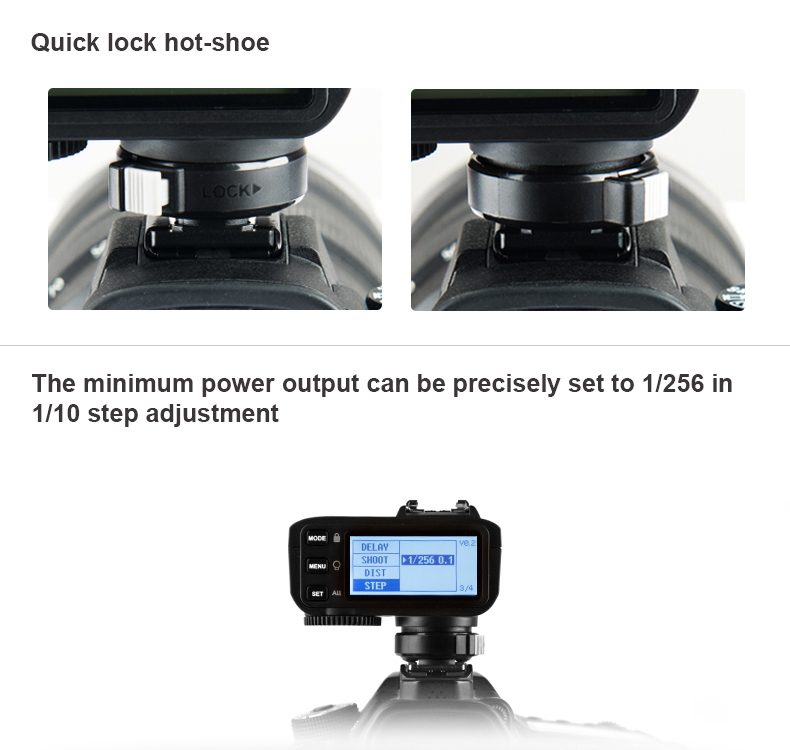 A new scan setting in the trigger helps to automatically detect the optimal channel that has the least interference.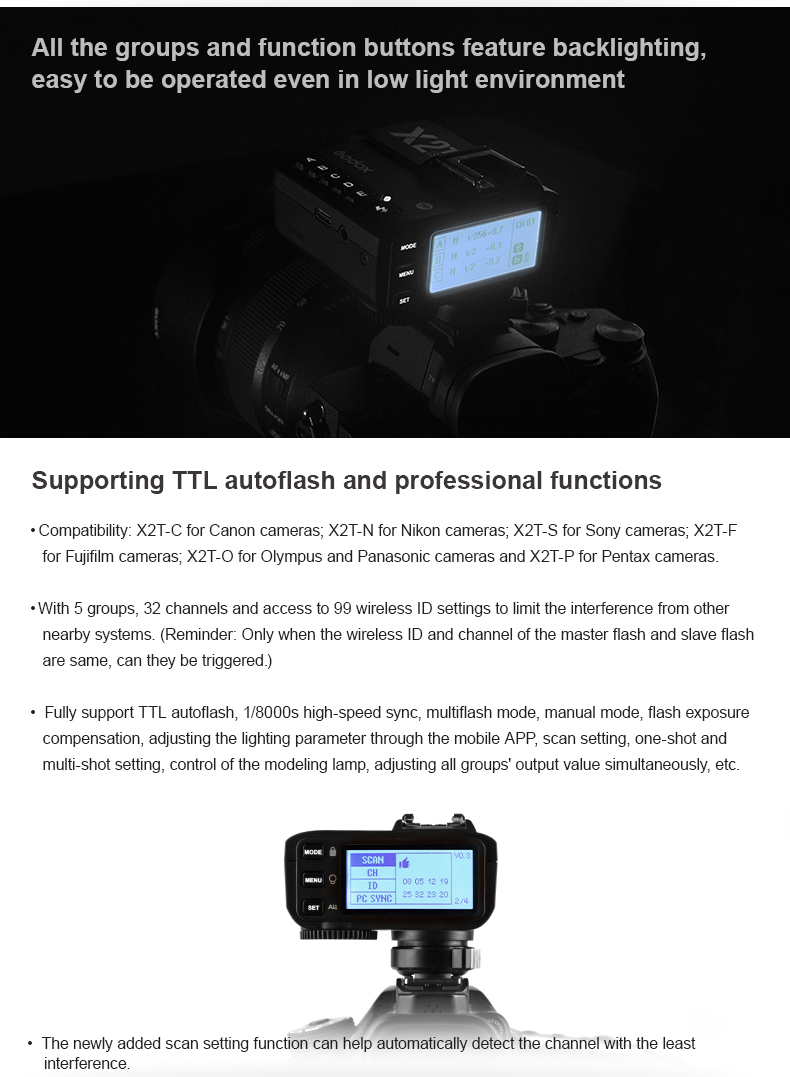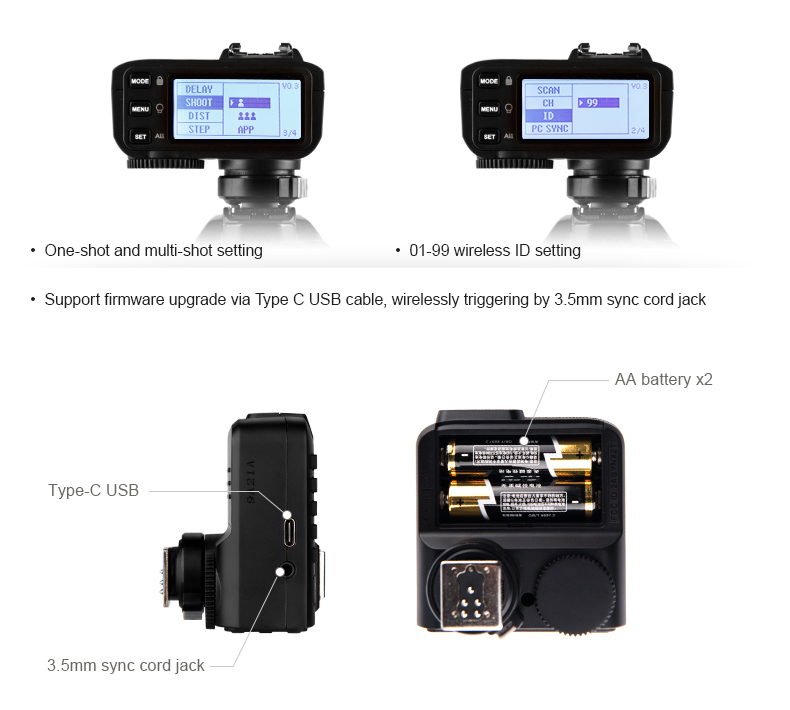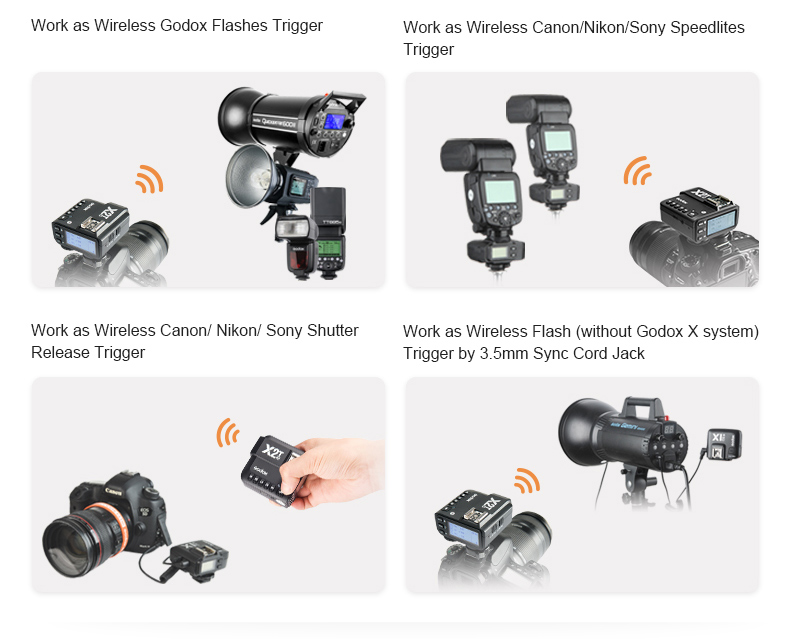 Other features and specs of the X2T include a minimum power output of 1/256 and 1/10 step adjustments, TTL support, 5 groups, 32 channels, 99 wireless IDs, 1/8000s high-speed sync, multiflash mode, manual mode, one-shot/multi-shot settings, firmware upgrades via USB-C, wireless triggering by 3.5mm sync cord jack, 2xAA battery power, flash exposure compensation, and a weight of 3.17oz (90g)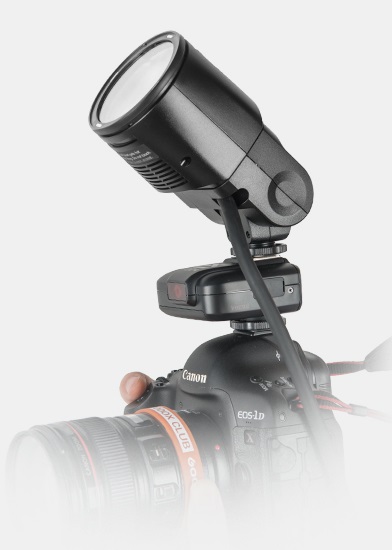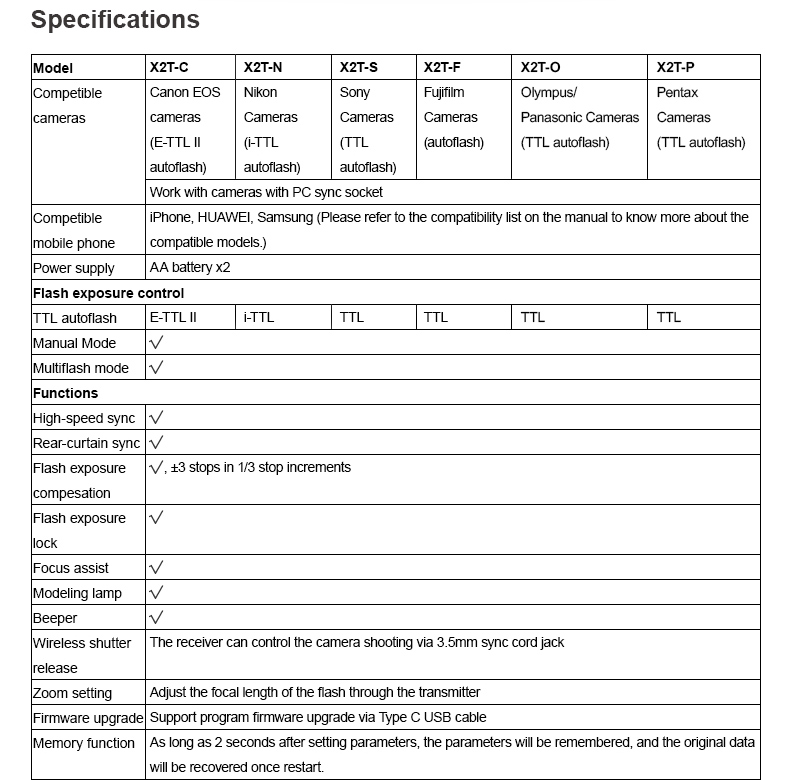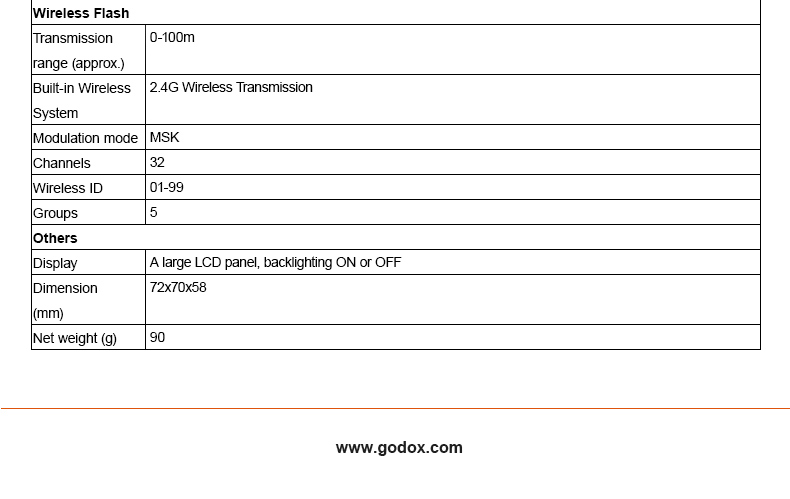 Camera-Mount: Sony-MIS
Color: black
TTL: yes
Batteries : AA x 2
Wireless Capability: yes
Warranty : 24
Dimensions cm: 72x70x58mm
Weight (gr.): 92 g.
SKYPORT: yes